Gas Prices Hit 6-Month High and Are Forecast to Go Higher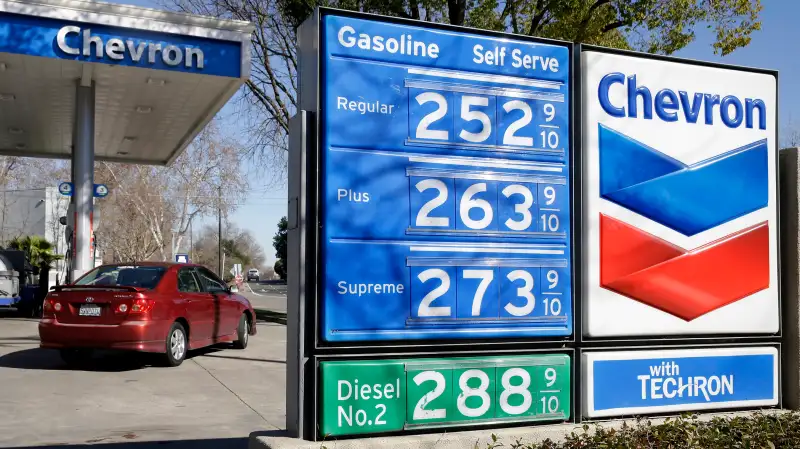 The price of the average gallon of gas around the country rose 8¢ over the past week, hitting $2.22 according to AAA. This is the priciest gas has been nationally since November 2015, a reflection of increasingly expensive oil prices and rising demand for gasoline among Americans drivers.
Experts say that the trend will continue in all likelihood, with gas prices climbing in the weeks ahead. "While we may not see as such a sharp rise this week, we aren't out of the woods just yet," GasBuddy analyst Patrick DeHaan said. "Gasoline prices may continue inching up until Memorial Day--a major test if refiners are well-prepared for the summer driving season."
In parts of the country like South Florida, local AAA analysts are forecasting prices at the pump to rise 8¢ to 10¢ per gallon in the week ahead alone. Drivers in cities such as Chatanooga, Tenn., meanwhile, started paying over $2 a gallon this week—something they hadn't been forced to do since the end of last summer.
Even so, gas is quite cheap in the grand scheme. We're paying nearly 40¢ less per gallon than one year ago at this time, and a national average of $2.22 is peanuts compared to what it was in June 2014: $3.70.
At the same time, according to survey data from AAA, it looks like American drivers have grown quite accustomed to cheap gas. "Half of U.S. drivers now believe gas is 'too high' at $2.50 per gallon," this week's AAA report states. Yet "as recently as 2014, half of Americans believed gas was 'too high' at $3.30 per gallon, while last year half of Americans believed it was "too high" at $3 per gallon."
In other words, we've been spoiled with inexpensive gas prices for so long, we've come to expect them. Thus far, the pattern for prices at the pump has been extremely similar to that of 2015, in which prices declined early in the year and began climbing in February and through the spring. A year ago, prices leveled off in June and headed downward from mid-summer on.
Read Next: New Toyota Prius Is Better Than Ever, but Sales Will Fall Anyway
So if the pattern continues to follow the one set in 2015, American drivers have several weeks of price hikes ahead of us. The good thing is that we're still paying a lot less than a year ago.