Dreaming Of Early Retirement? Three Secrets To Making It Work
Money is not a client of any investment adviser featured on this page. The information provided on this page is for educational purposes only and is not intended as investment advice. Money does not offer advisory services.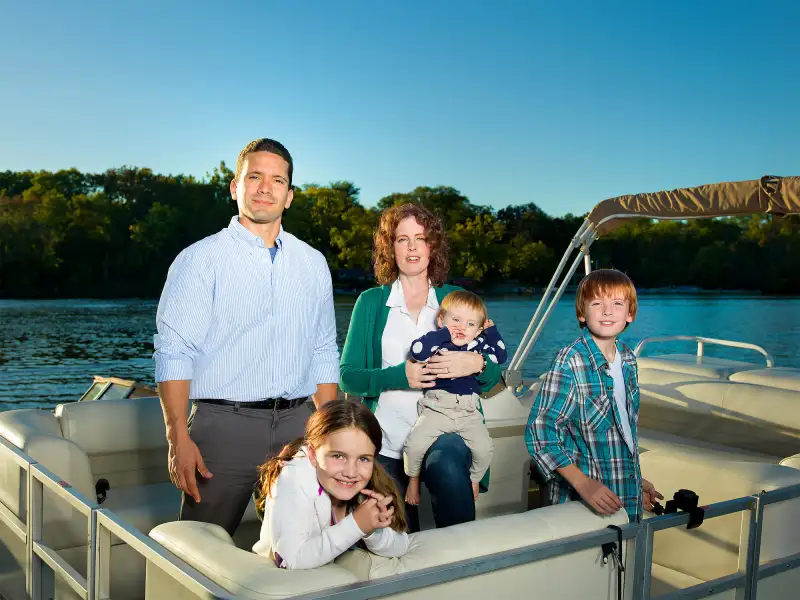 Funding your retirement, never a breeze, has become tougher in this economy. Interest rates are hovering near historic lows, and bond guru Bill Gross recently warned that low rates may persist for decades. So what you can earn on low-risk cash and bonds will remain paltry.
Wade Pfau, a researcher and professor at the American College of Financial Services, has calculated sure-fire retirement savings rates in this rate environment.
If you hope to retire at age 65 and start saving at 35 -- when baby boomers typically began, a May 2013 Bank of America Merrill Edge survey found -- it's 15% to 19% a year. Move your retirement date up by five years, and those rates go to 23% to 29%, Pfau says.
You probably can't hit those daunting targets year in, year out. So the trick is to gain ground when you can -- and be willing to make the math work by living on less.
What to do
Buckle down. You can catch up with bursts of savings -- often easier once big expenses like college or a mortgage fall away.
According to retirement research firm Hearts & Wallets, saving 15% or more of your income for eight to 10 years -- early or late in your career -- can ensure that you save enough to retire comfortably at 65. Such power saving is common among early retirees too, says Hearts & Wallets co-founder Laura Varas, but the rate is 25% or more.
Related: 10 Best Places to Retire
Calvin Lawrence was able to retire from his job as executive director at Corinthian College in Chesapeake, Va., four years ago at 59, even though he hadn't gotten serious about retirement planning until after he divorced at 50.
At that point he had about $200,000 set aside. With his two children out of college (and out of the house), tuition and other child-care bills were gone. And a promotion had boosted his pay by $20,000.
Even though he made $110,000 a year, "I lived like I earned $50,000," says Lawrence, now 63. "I found that I don't need to spend a whole lot of money to be happy." The result: He built his savings to $800,000.
Put windfalls to work. Whether it's an inheritance or a bonus, a windfall can make the difference between leaving early and working until 65.
When Bill Balderaz, now 39, sold the social media marketing business he founded in 2011, he and his wife, Christina, an elementary-school teacher, put themselves on the road to retirement in their fifties. With profits of a few hundred thousand dollars, the couple wiped out the big expenses that often make saving for the future hard -- paying off the mortgage on their home in Upper Arlington, Ohio, and setting aside public school college tuition for their kids. The rest went toward retirement funds, which now total $600,000.
Related: Will you have enough to retire?
Just as critically, they didn't ratchet up their spending. "We didn't buy a Mercedes or build a new house or send our kids to private schools," says Bill, now president of Fathom Columbus, the online marketing firm that bought him out.
He still drives a 17-year-old Toyota Tacoma pickup truck. In the market for a boat for the family -- the children range from 10 months to 11 years -- he bought a decade-old 18-footer off Craigslist for $9,000. A similar new one would have cost $27,000. "We live like the acquisition didn't happen," Bill says.
Set low expectations. To get away with saving less, commit to living on less. Planners typically suggest you aim to replace 70% to 80% of your pre-retirement income, which doesn't amount to a dramatic lifestyle change once you eliminate the money you were saving, Social Security taxes, and commuting costs.
If you can make it on 50%, you need to save 11.8 times your income by age 60, vs. 17 times if you hope to live on 70%, says Charles Farrell, CEO of Northstar Investment Advisors.
As you'll see in rule No. 3, housing could be the key to doing this. Plus, "people who want to retire early are usually already living well below their means," notes Farrell. "This might not be a big change."
MORE: New rules for early retirement
Rule 1: Early retirees: Don't fear losing your health insurance

Rule 3: Use your home to boost retirement savings

Rule 4: Get the first decade of retirement right

Rule 5: Retiring? Time to look for a part-time gig