Why You Need to Give Your Kid an Allowance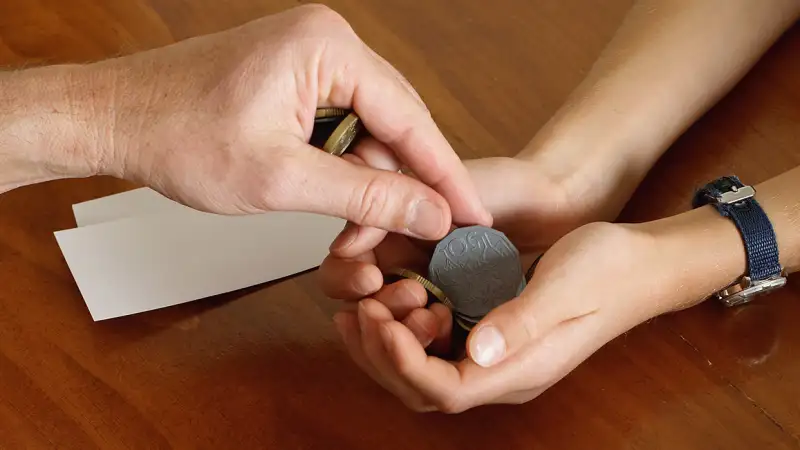 Want to teach your kids some basic understanding of financial basics? It's time to stop stalling and set up an allowance.
Children who receive an allowance are more likely than those who do not to say they are knowledge about managing personal finances (32% vs. 16%), understand the value of a dollar (90% vs. 81%), and feel smart about money (40% vs. 25%), according to a new study by T. Rowe Price.
And once you've handed out the cash, resist the urge to micromanage your kids' spending: The study found that it's important to allow your kids to make mistakes and mishandle those funds. Children who'd made money blunders reported feeling two to three times more knowledgeable about managing finances (36% vs. 16%) and investing (26% vs. 8%) than those who had not.
Yet the survey also noted that communication remains vital. Kids who have frequent conversations about money with their parents -- in addition to real-life experience, like getting an allowance and making money mistakes -- are far more likely to think they are smart about money (70% vs. 15%). They also feel more empowered and confident than those who do not.
"It's intuitive that talking to kids about money gives them financial knowledge," says Judith Ward, a senior financial planner at T. Rowe Price, who was quoted in the company's press statement. "But we were surprised to see the extent to which letting kids experience money may have an impact.
"If parents talk about money but don't let their kids experience it, it's like telling them how to play the piano without letting them touch one and expecting that they'll be able to play a sonata."
To find out exactly how much you should be giving your kid and what to reward, see The Right Way to Give Kids An Allowance.