Stop Spending So Much Money on Your Kid's Birthday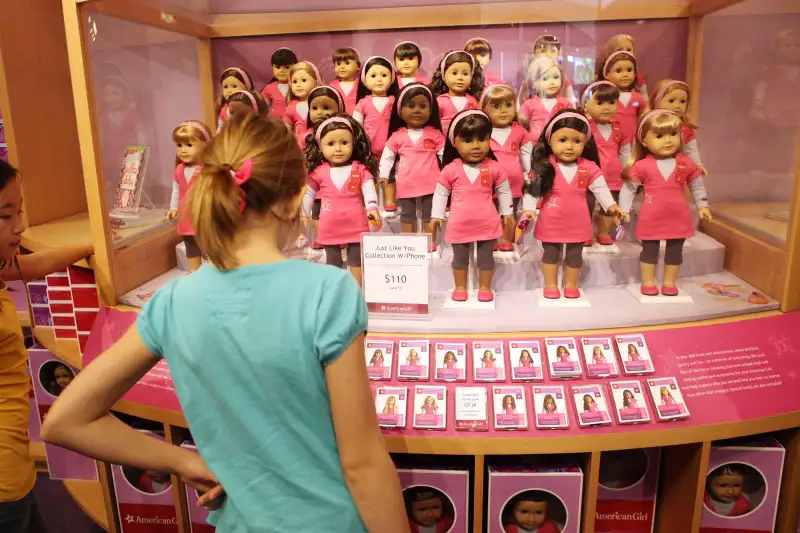 Everyone knows having children will cost you a pretty penny. The USDA puts the price of raising a child for 18 years at about a quarter of a million dollars -- and that's before you add in college expenses.
But parents shouldn't blame their ballooning expenses just on essentials like child care and health care. Over the life of a child, the USDA study found, parents spend the same amount on health care as they do on miscellaneous items like toys and birthday parties. And it is those nonessential items that are really killing parents' budgets.
In a new study released Tuesday by T. Rowe Price, nearly half (46%) of parents reported going into debt to purchase something their kids wanted, and 57% of parents said they spend too much on things their children do not need.
That response was mirrored by the kids themselves: Fifty-seven percent of kids said they have come to expect their parents to buy them what they want, according to T. Rowe's annual "Parents, Kids & Money" survey, which sampled 1,086 parents of 8- to 14-year-olds nationally and their kids. Perhaps that's why 41% of parents said they spent $200 or more on their child's birthday presents in the past year.
Putting Yourself at Risk
It's only natural that parents want to provide for their children, even spoil them a little -- but your child can't be your only priority. Putting a kid's needs and wants first can hurt parents' other saving goals and makes them financially vulnerable, the T. Rowe survey found.
Nearly three-quarters of parents do not have enough emergency funds stashed away to cover three months' worth of living expenses, according to the survey, and half don't have any emergency savings at all. That's far from the ideal: a fund large enough to cover at least six months' worth of expenses.
Even among parents who have stashed away some rainy day funds, 55% have dipped into those savings to cover non-emergency spending, most often to pay for day-to-day expenses.
Parents are also pulling money out of their retirement savings: 44% of parents with savings have used their retirement accounts to fund non-emergencies during the past two years, including paying off debt (17% of parents overall), vacation (17%), and day-to-day expenses (15%).
Tapping retirement savings can be particularly dangerous. You could wind up paying thousands of dollars in taxes and penalties for withdrawing the funds early. You're also giving up thousands of "free" dollars in compounded growth that would have accrued if you left your funds untouched.
Smarter Ways to Give to Your Kids
Financial advisers suggest several ways that parents can be smarter and more strategic about the way they spend on their kids. Among them:
Never Say Just No. "This doesn't mean you give your kids everything they want," says Stuart Ritter, a senior financial planner at T. Rowe Price. "You just don't say no to their request and leave it at that. Provide context about why you're not buying." Ritter says he shares the thought process on financial decisions with his own three children. At one point, when they were squabbling in the back of the car, Ritter says, "I said, 'Would you like us to get a bigger car? If we do, we can't go on summer vacations for the next three years to pay for it.' They all said 'OK, we'll be good.' They wanted the vacations more," he adds. "It was a teachable moment, and it was a more comfortable and effective way to talk about money."
You can use the same strategy when a child wants to buy something with his or her own money. Remind them of what they are saving up for, says Ritter -- advise them, for example, that if you buy those baseball cards, you won't have enough to buy that new app you want.
Give an Allowance. Letting kids to manage their own spending and saving can be an effective budget education tool, particularly for older kids. "As the kids get older, pay them more, but pay for less for them," says Fort Worth, Texas, financial planner Joshua Wilson. "The tendency is to hand a kid $20, or just buy a kid a pair of sneakers when he says he needs them -- which really adds up. Instead, keep track of what you actually spend on your child for a while, then break it down into what would've been reasonable."
Pay for Chores. Many parents prefer to treat regular chores as simply a household responsibility. But to help your child make the connection between pay and work, you can offer them the opportunity to earn additional money by taking on extra chores -- vacuuming the whole house, for instance, or raking the yard. These extra tasks teach them that money is an exchange, says New York City financial planner John Henry Low. "The cost of that video game is now not $40, but four hours of their labor shoveling snow," he explains. "They may still want the game, but they will begin thinking about whether it is worth it or not, in a very different and personal way."