Why It's Good You Beat Your Children at Board Games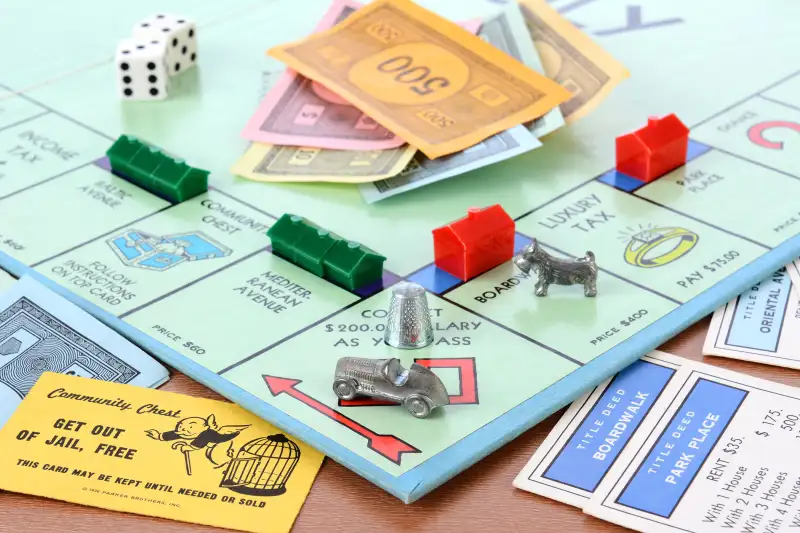 A new story in the Wall Street Journal asks, "Should You Let Your Child Win at Monopoly?"
And the answer, according to a variety of psychology experts consulted for the piece, is a resounding no. As soon as a child turns 5 or 6, parents should take games of Uno or Monopoly with their kids fairly seriously. Overall, the consensus holds that while you shouldn't crush kids in board games—which will likely cause them to not want to play, and also to assume (perhaps rightly so) that Dad is a cruel jerk—you should never intentionally throw a game either.
One reason to take this approach is that in all likelihood, kids will know if Mom or Dad is losing on purpose. If kids aren't aware of this, the fact that they're accustomed to always winning could cause trouble coping with inevitable losses and struggles down the line.
Competing at games the right way—and developing a first-hand appreciation for the adage "you win some, you lose some"—builds character, most obviously a good sense of sportsmanship and fairness. Psychologists say that even in some seemingly silly game of Sorry!, there are big lessons to be learned in sports, business, and life in general.
"Basically, you need to have a plan," Kenneth Barish, a professor of child psychology at Weill Cornell Medical College, told the Journal. "Before the game starts, lay it out. 'Listen we are playing monopoly. It's a tough game. Business is tough like life. You might win. You might lose. But you can't cry if you lose.'"
In other words, don't be sorry if you beat your kid at Sorry!
On the other hand, it's unwise to wreck a child's spirit by taking games too seriously. And when an adult exhibits poor sportsmanship by turning into Mr. Potter from "It's a Wonderful Life" and gleefully collecting a kid's last dollar after he lands on Boardwalk, you can expect the kid to become a horrible sport as well.
Translating this approach into the sports world, perhaps it's OK to block a child's shot now and then when playing hoops in the driveway. Just don't start finger-wagging in celebration like you're Dikembe Mutombo.