The Internet Loves (and Hates) What This Single Mom Did with Her $5,600 Tax Refund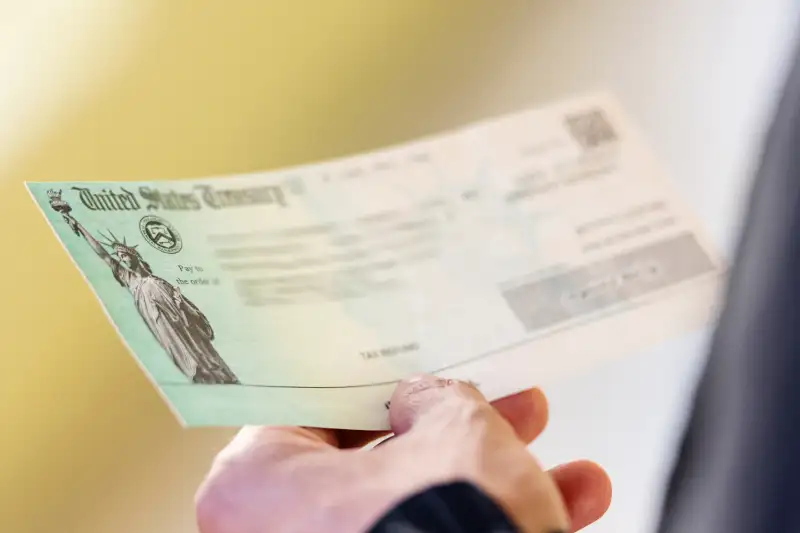 Juanmonino—Getty Images/iStockphoto
Roughly 80% of U.S. tax filers get refunds, and the average IRS payout is $2,800. So it's not exactly news when someone gets a fat check from the government at this time of year.
Yet one woman's Facebook post about her $5,600 tax refund, which quickly went viral this week, clearly stunned many people and struck a chord with others.
As CBS News reported, Christina Knaack, a single mom from Gaffney, S.C., posted a photo on Facebook showing a receipt for $5,400. The payment covers her family's rent for an entire year, in advance.
Knaack said she received a total refund of $5,600 and put nearly all of that toward her family's housing payments.
"Instead of buying my kids the latest Jordans or fancy electronics I paid my rent for the YEAR," she wrote on Facebook. "I'm a single mom and I do it all buy myself on a minimum wage job."
The post has since been shared more than 130,000 times and has received over 41,000 comments, most of them overwhelmingly positive.
This being the Internet, however, it goes without saying that there were some haters as well. Many commenters expressed shock (and jealousy) that her rent could possibly be so low—just $450 a month.
Others pointed out that it could be unwise to pay a full year's rent in advance to a landlord. If her family needs to move before the year is up, she could wind up losing some of the money. Landlords sometimes go bankrupt too, and getting a refund in that scenario could be complicated.
A few commenters recommended that with $5,600 in hand, Knaack should stop renting and buy. "You could've put down on your own home with that money," one said.
Another category of nitpicking focused on the fact that Knaack should have never received such a big refund check in the first place. As many observers note every year around tax time, a tax refund is not a gift from the IRS. It is a refund. You get a refund because the government took too much money out of your paycheck over the past year. And since the government has been holding on to your excess tax payments for months, you've lost the option to gain interest or pay off debts with that money.
Accountants and personal finance experts recommend that instead of giving the government what amounts to an interest-free loan, filers like Knaack should change their withholdings so that less money is taken out of their paychecks for taxes from the get-go. This result is a smaller tax refund, but fatter paychecks—making it easier to buy groceries or pay off debts (including rent) throughout the year.