GunTV, a Home Shopping Network for Firearms, Set to Debut in January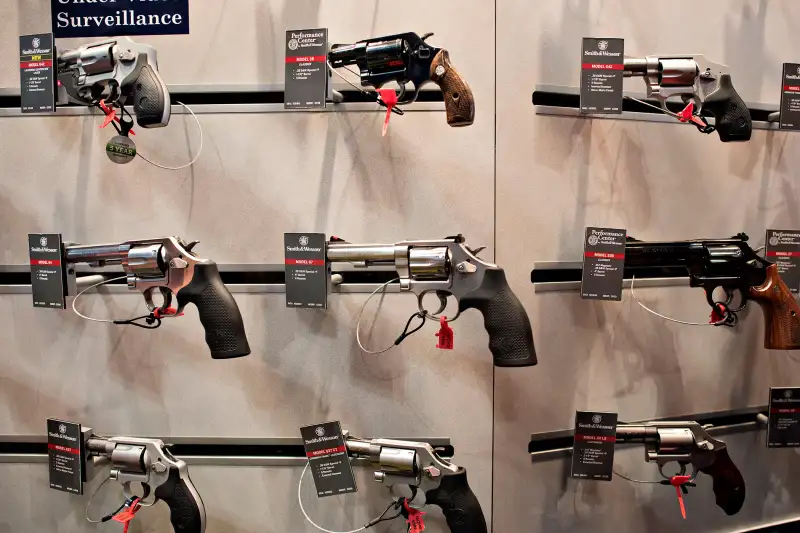 Daniel Acker—Bloomberg via Getty Images
In the wake of the recent high-profile mass shootings in San Bernardino and Colorado, a mostly overlooked bit of news about a forthcoming gun-focused cable TV channel is suddenly in the spotlight.
A few weeks ago, the Desert Sun, which covers Palm Springs and California's Coachella Valley, reported that a new cable channel called GunTV would be making its local debut in January 2016. The channel promises six hours of programming daily—"mostly shopping, starting at 1 a.m.," according to the Desert Sun. Also known as "GTV Live Shopping," the channel is aiming for 24/7 content and a national audience by the end of 2016.
After last week's massacre in San Bernardino, roughly a one-hour drive away from Palm Springs, word of the fledgling cable channel was picked up by the likes of Fast Company, Rolling Stone, and the (UK) Independent. Fast Company, which noted wryly that the channel's daily 1 a.m. start time for programming is "precisely the time of day when most people make their wisest decisions," characterized GunTV as a "QVC for deadly weapons." The Guardian called attention to GunTV's promotional materials, which position the channel "as iTunes – but for guns."
Despite offering programming and gun sales pitches during the hours when cable stations are dominated by "As Seen on TV" schlock and gimmicks, GunTV says that it stresses safety and responsibility. The channel will "fuse the social responsibility message with the traditional home shopping channel format," according to its Facebook page. "Our business philosophy is filling the need, not creating one," GunTV co-founder Valerie Castle said to the Desert Sun.
Obviously, a channel such as this has gun control advocates alarmed, to put it mildly. At least the channel isn't promising speedy delivery, or any home delivery for that matter. While GunTV exists to sell firearms, ammunition, and other shooting sports gear, when a viewer places an order with the channel, the order will be referred to a firearms distributor, which will then ship it to a licensed gun store in the vicinity of the buyer—who will have to show up in person and submit to a background check before walking away with it.