This Is How Much Money the Harry Potter Movies Have Made So Far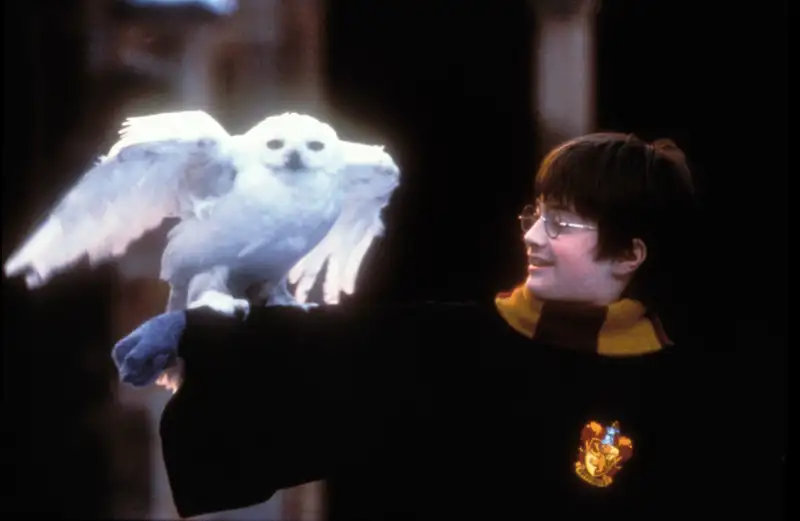 As Harry Potter fans gear up for Friday's release of Fantastic Beasts and Where to Find Them, a spin-off film in the magical series, the movie's producers are likely getting ready for another big payday.
Warner Bros., the studio that produced all eight films, has sunk hundreds of millions of dollars into each movie—and seen its investment returned by as much as ten times. Considering the fact that studio has ordered a total of five Fantastic Beasts movies, and sunk $225 million into the first installment, it looks like it's continuing to hedge its bets on The Boy Who Lived.
And with good reason: The Harry Potter name is as synonymous with wealth as Gringotts Bank. Between seven books, eight movies, two theme parks, and countless Wizarding toys accessories, the brand is worth $25 billion.
The original movies—which spanned over 10 years and launched the careers of actors like Daniel Radcliffe and Emma Watson—make up a significant portion of that figure. Here's the budget for each Harry Potter film—and how much it later grossed at the box office, per movie data website The Numbers:
Harry Potter and The Sorcerer's Stone

Budget: $125 million
Worldwide box office earnings: $974.6 million
Profit: $849.6 million

Harry Potter and the Chamber of Secrets

Budget: $100 million
Worldwide box office earnings: $879 million
Profit: $779 million

Harry Potter and the Prisoner of Azkaban

Budget: $130 million
Worldwide box office earnings: $796.7 million
Profit: $666.7 million

Harry Potter and the Goblet of Fire

Budget: $150 million
Worldwide box office earnings: $896.1 million
Profit: $746.1 million

Harry Potter and the Order of the Phoenix

Budget: $150 million
Worldwide box office earnings: $942.9 million
Profit: $792.9 million

Harry Potter and the Half-Blood Prince

Budget: $250 million
Worldwide box office profit: $935 million
Profit: $685 million

Harry Potter and the Deathly Hallows: Part I

Budget: $125 million
Worldwide box office earnings: $960.3 million
Profit: $835.3 million

Harry Potter and the Deathly Hallows: Part II

Budget: $125 million
Worldwide box office earnings: $1.3 billion
Profit: $1.16 billion
Budget: $125 million
Worldwide box office earnings: $974.6 million
Profit: $849.6 million
Budget: $100 million
Worldwide box office earnings: $879 million
Profit: $779 million
Budget: $130 million
Worldwide box office earnings: $796.7 million
Profit: $666.7 million
Budget: $150 million
Worldwide box office earnings: $896.1 million
Profit: $746.1 million
Budget: $150 million
Worldwide box office earnings: $942.9 million
Profit: $792.9 million
Budget: $250 million
Worldwide box office profit: $935 million
Profit: $685 million
Budget: $125 million
Worldwide box office earnings: $960.3 million
Profit: $835.3 million
Budget: $125 million
Worldwide box office earnings: $1.3 billion
Profit: $1.16 billion
So in total, the Harry Potter movies have netted a cool $6.5 billion to date. Not bad for one wizard who, in the words of Severus Snape, is "mediocre to the last degree."