You'll Be Shocked at How Little An Oscar Statuette Is Worth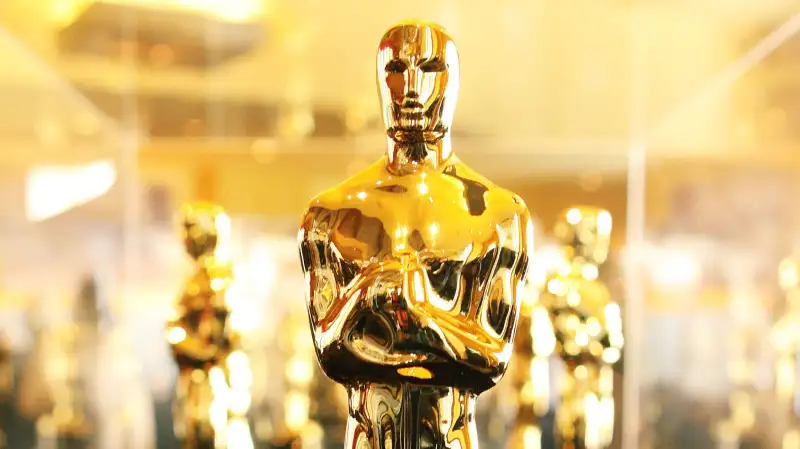 Academy Award winners have raked in millions through their acclaimed performances in hit movies, and the perks of celebrity that come with it. But one way they won't be making money is by selling their Oscar statuettes, according to academy rules.
If Oscar winners or their heirs ever try to sell their gold-plated trophies, they'll be getting a call from the academy's legal team, who will remind them that the academy itself has first dibs on any Oscar sales--and the only price it'll pay for an Oscar is a measly $10.
That rule, explained this week by the Los Angeles Times, was solidified last year when a Los Angeles County judge affirmed an academy regulation that prohibits anyone from selling the trophy without first offering it to the academy for $10. The stipulation exists to preserve the artistic integrity of the statuettes, said John B. Quinn, the academy's general counsel.
"They shouldn't become items of commerce that can be purchased and sold on the market," he told the Los Angeles Times.
The rule is part of a larger effort by the academy to stifle all attempts to infringe on the Oscar brand. In the past, it's gone so far as to stop party rentals of 8-foot faux Oscar statuettes, as well as to force websites, like trivia site Oscarwatch.com, to be renamed or shut down.
Since the first awards were handed out in 1929, 3,001 people have won an Oscar statuette. Since 1951, every recipient has signed an agreement that gives the academy the first right of refusal for the award.
That might be a disappointment to collectors hoping to hoard a potentially pricy piece of history. Michael Jackson once paid $1.54 million to snag the 1939 best picture statuette for "Gone With the Wind," and the 1941 best screenplay Oscar for "Citizen Kane" fetched more than $500,00 in 2012, according to the LA Times.
Read next: Why 'The Big Short' Should Win the Best Picture Oscar
Sadly, it doesn't look like the academy's stance is going to change any time soon: Its efforts are endorsed by the U.S. 9th Circuit Court of Appeals, which ruled in 1991 that the award is protected under federal copyright laws.
All this being said, an Oscar can be worth a significant amount of money, not to mention glory and bragging rights, to the winners. By one estimate, actors who win Oscars can expect an average $3.9 million boost to their earnings, while actresses who win only get a bump of about $500,000.