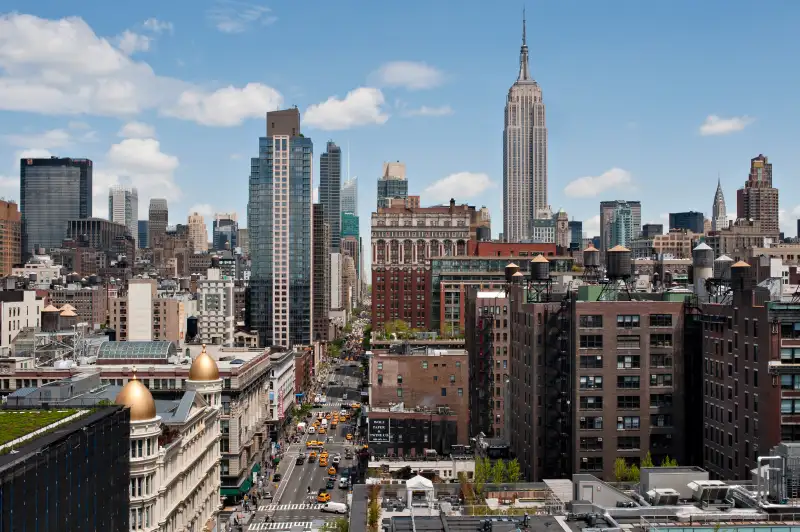 Charles Taylor Crothers—GalleryStock
By many measures, city living is a racket: skyrocketing rents, expensive food, and pricy entertainment options can make for a high cost of living. But a new study from the Robert Wood Johnson Foundation finds that city residents have the slight edge on one metric: this year they had access to cheaper individual health insurance plans on the state and federal exchanges that were created under Obamacare.
Nationally, rural residents pay only slightly more: A 50-year-old nonsmoker from a rural county is spending $387 a month on average for a mid-tier silver plan in 2014, while a city denizens pay $369 for the same kind of plan, the study found. But in some states the gap is much wider.
In Nevada, for example, residents of rural counties must spend an average of $554 a month for a silver plan—57% more than their urban peers. In eight other states, country consumers are charged at least $50 a month more for the same healthcare coverage.
A chief reason for higher premiums, researchers believe, is a lack of competition. Rural areas are home to fewer doctors, which makes it hard for insurers to score discounts for their policyholders. And rural residents have fewer health insurance options. This year, on average, urban health-care shoppers had their pick of five insurers on the exchanges, the study found; those who live in rural areas had only 3.8 options. Also, urban shoppers were able to choose from one of 17 plans on average, while rural consumers saw an average of 14.2 plan options.
Another problem is that insurance is sold on a state-by-state basis, says Janet Weiner, associate director for health policy at the Leonard Davis Institute of Health Economics. Take Nevada. In a few rural counties bordering Utah and California, there aren't that many doctors and hospitals, and many of the closest ones are out-of-state. "The insurers do not sell multi-state plans, and so even if there are more providers close by, but across state lines, they cannot expand their provider networks," Weiner says. "This limits the ability of insurers to drive discounts and keep costs down."
The potential good news? Rural residents could see some relief in 2015 as more insurers join the exchanges (open enrollment starts on Nov. 15). While some states, including Florida and California, have already announced premium hikes for next year, new insurers could inject some much-needed competition into the marketplaces. For instance, both Cigna and Aetna have announced plans to expand into Georgia, a state where rural customers currently pay 24% more than urban customers do for the same kind of plan. UnitedHealthcare, the nations' largest insurer, has announced that it will sell policies on far more state exchanges next year. "If insurers see a business opportunity, rural areas may be in luck," Weiner says.
Read more about the impact of health reform: