3 Ways to Make Sure a Costly College Degree Pays Off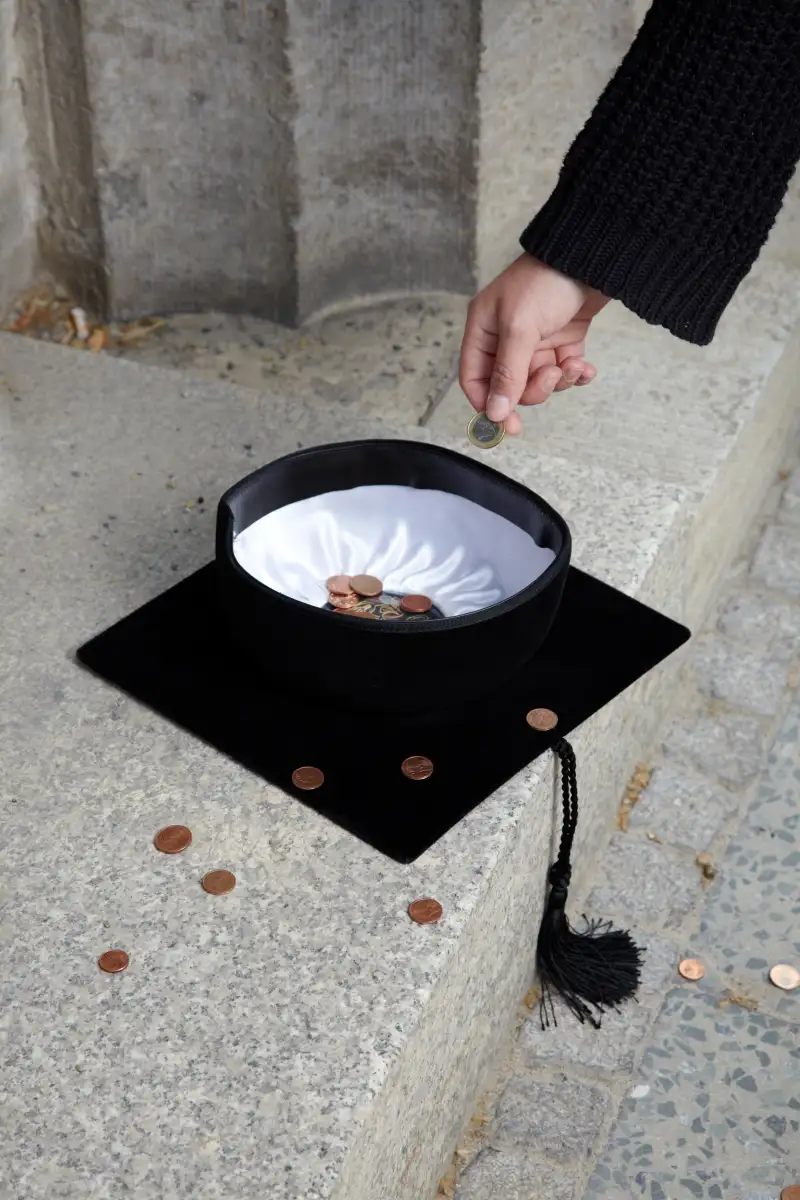 Two years after graduating from college, a significant portion of the class of 2009 was economically and professionally "adrift," according to a new book by two well-respected educational researchers. And while these young adults had the bad luck to graduate during the Great Recession, how they spent their college years was a large part of the problem too.
Two-thirds of the roughly 1,000 members of the class of 2009 in the study were in the job market in 2011 (about 30% were in graduate school), and almost 40% of that group were unemployed, underemployed, or earning less than $20,000 a year, reports the newly released Aspiring Adults Adrift, by Richard Arum, a New York University sociologist, and Josipa Roksa, associate director of the University of Virginia's Center for Advanced Study of Teaching and Learning in Higher Education.
Many "are not making the transition to adulthood," Arum says, noting that two years after graduation, 75% of the group were receiving some sort of financial assistance from their parents, with about a quarter living at home. Many weren't engaged as citizens—more than two-thirds, for instance, said they didn't bother reading about current affairs.
Low Expectations
Parents, colleges, and the students themselves share the blame for this "failure to launch," Arum says, but, he adds, "We think it is very important not to disparage a generation. These students have been taught and internalized misconceptions about what it takes to be successful."
One example, says Arum: "They have learned through their interactions with educational institutions that it is possible to succeed with minimal effort." In their study, students who studied alone less than an hour a day still managed to earn an above-average GPA of 3.2.
Another problem, says Roksa, is that many colleges have shifted their emphasis from tough classes to social life and amenities because that is what attracts more students and tuition dollars.
Colleges applicants respond more positively to improved dorms and gyms than descriptions of demanding classes. Plus, add Roksa, schools are increasingly hiring non-tenured professors and keeping them based at least in part on student enrollment and reviews. Research shows that students tend to give better reviews to classes taught by easy graders.
What Goes Wrong at College
The college experience has left these millennials ill-equipped to find good jobs for three reasons, the researchers say.
Not enough learning. In their groundbreaking 2010 book Academically Adrift, Arum and Roksa reported that 45% of their study group exhibited no gain in critical thinking in the first two years of college, generally because they took undemanding classes and spent little time studying alone. In this follow-up study, the authors found that the students who failed to develop higher-level thinking skills were twice as likely to have lost a job between 2010 and 2011 than were those who scored well on such tests as seniors.
Majors that are not valued by employers. As other studies have concluded, engineers had high employment and earnings rates. Business majors were more likely to land jobs as well. But those who majored in social sciences, humanities, social work, or communications had comparatively high unemployment rates, ranging from 7% to 9%.
Undemanding colleges. Students who applied themselves and chose an in-demand major were more likely to prosper no matter what college they attended, say Arum and Roksa. But when all other characteristics were held constant, college choice explained about 24% of the variation in student learning gains. Generally, students who attended more selective colleges did better—perhaps because classes were more demanding. Graduates of less-selective colleges were almost twice as likely to work in low-skill jobs.
How to Do Better
Students are unlikely to make spontaneous changes. Many of the undergraduates studied expressed the belief that social skills would win them good jobs. And many who spent their undergrad years socializing and coasting through easy classes were satisfied with their college experience.
Arum and Roksa note that parents may not realize how much leverage they have to push colleges and students for more academic rigor and a focus on skills valued by the job market. Here's how to make that effort.
1. Talk turkey. Arum, who has two kids in college, says that parents need to show their children the relationship between discipline, learning, and success later in life from an early age. And keep the message going. "I don't want to advocate increased helicopter parenting, but we need to orient our children so that they understand that college is a time when one needs to invest in rigorous academic coursework," he says. "The social aspects of college should complement the academic core."
2. Demand evidence: When a high school senior is shopping for colleges, remember that a "tour is a marketing exercise by the college," Roksa says. Ignore the hype and press admissions officers and other officials for evidence of their school's academic rigor. Ask what percentage of classes require at least 40 pages of reading a week and at least 20 pages of writing a semester, and how much time the average student spends studying alone, all of which this research showed led to greater learning.
Among the evidence she suggests you ask for: student scores on tests of critical thinking such as the Collegiate Learning Assessment, or responses to questions about class assignments on the National Survey of Student Engagement (NSSE). Many schools collect such data but don't like to release it to parents or the public.
3. Emphasize career planning: More than 40% of the group found full-time jobs through their college's career services office, or from an internship, volunteer work, or another previous job. Arum and Roksa discovered that the jobs students got through their college career office tended to be better than those secured through personal connections. So parents should push schools to improve their career services, as well as urge their kids to take full advantage of internships, practice interviews, and other services. To find out which colleges launch students into the best-paying jobs, check out Money's best college rankings, including this list of the 25 schools that add the most value.