Sound Advice for Home-Buyers...From a TV Detective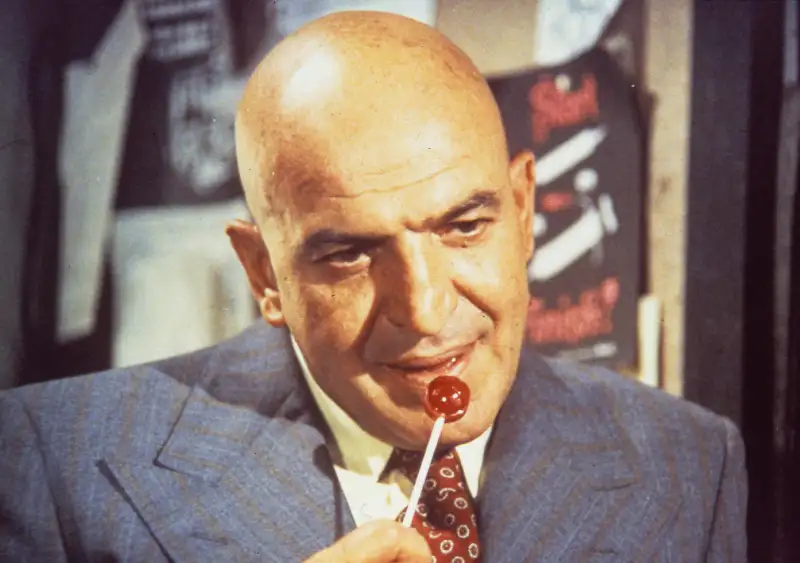 Terri and David came in for a meeting with me. They were expecting a baby and wanted to buy a house.
"I'm a contractor," David said. "I do painting." Terri was an attorney with a law firm. Together they made about $150,000.
They had their eye on a $500,000 house, and wanted to make a down payment of 5%, or $25,000. Their question for me: "How should we make the down payment?"
David, who had $30,000 stashed in a safe deposit box, wanted to use that cash for the down payment. Terri wasn't quite sure that was a good idea. Terri hugged her chair nervously.
Their basic problem was becoming clear: David worked in a business that can be largely cash. Terri liked to follow rules. She wanted to know whether showing up at the closing with a pile of $100 bills would get them into trouble later.
It's at times like this that you need to remember Telly Savalas. That's right, the actor who played the detective Kojak in the 1970s TV series of that name. He was famous for sucking on a lollipop and saying, "Who loves ya, baby?"
"You're asking the wrong question," I said to them.
I had their attention.
"What both of you should be worried about is that you can't comfortably afford this house," I said. "I don't care where the down payment is currently located. Let me be clear: You're buying too much house."
"But the mortgage guy said that we could swing it," said David. "I should be able to replace the cash in a year. I've calculated it all out and we can do it before the baby arrives."
This is when we need Telly Savalas.
The answer to the question "Who loves ya baby?" is not "your mortgage broker" or "your realtor."
This is a lesson I learned the hard way.
Before I started working as a financial planner, I didn't know what I know today. I made a big mistake.
I bought a house I couldn't afford. That's not what I intended to do. It's just that I was listening to the wrong people and not to Telly Savalas.
I focused on how much mortgage a bank would lend me. Here's what my experience taught: The bankers don't love me. They don't give a rip about me. All they care about is making the most money for themselves. They got their money, but I was miserable.
I made the decision in a month or two and locked myself into the expenses for years to come.
In retrospect, this was predictable. A good rule of thumb is that a home is out of your price range if it costs more than two or two-and-a-half times your annual income. The house I bought was way over this range of affordability.
Housing costs soaked up my disposable income and made it tough to save. Living paycheck-to-paycheck, I couldn't afford a decent vacation. When an emergency arose, I didn't have adequate funds. So I felt the stress of both the emergency and scrambling to pay for the emergency.
All this stress was unnecessary.
If I did it right, I would have bought a condo that cost less than 2.5 times my annual income — say, $150,000 instead of the $200,000 I spent. And I would have saved up and made a 20% down payment, not the 10% payment I made.
Yes, the location wouldn't have been as nice. And I wouldn't have had an extra half-bath and an icemaker, both of which I enjoyed having — but which I didn't really need.
Mortgage people and realtors will tell you there isn't much of a difference. Let's run some numbers, though: what I did, and what I should have done.
| | | |
| --- | --- | --- |
| | What I did | What I should have done |
| Home price | $200,000 | $150,000 |
| Down payment | 20,000 | 30,000 |
| Monthly mortgage and tax payments | 1,400 | 860 |
| Monthly assessment | 140 | 110 |
| Monthly utilities | 95 | 75 |
| Monthly maintenance | 165 | 125 |
| Total monthly cost | $1,800 | $1,170 |
Spending $1,170 a month on housing would have been fine. Spending $1,800 made me feel "house poor." It wasn't the mortgage. It was everything else.
My message to Terri and David: David, report your income. Then, Terri, it doesn't matter if the money is stored in a savings account, safe deposit box, or plastic baggie in the basement freezer. Don't worry about it. And for the question that you didn't ask: When buying a house, remember who loves ya, baby!
----------
Bridget Sullivan Mermel helps clients throughout the country with her comprehensive fee-only financial planning firm based in Chicago. She's the author of the upcoming book More Money, More Meaning. Both a certified public accountant and a certified financial planner, she specializes in helping clients lower their tax burden with tax-smart investing.