What I Tell Clients Who Want to Buy Gold
Money is not a client of any investment adviser featured on this page. The information provided on this page is for educational purposes only and is not intended as investment advice. Money does not offer advisory services.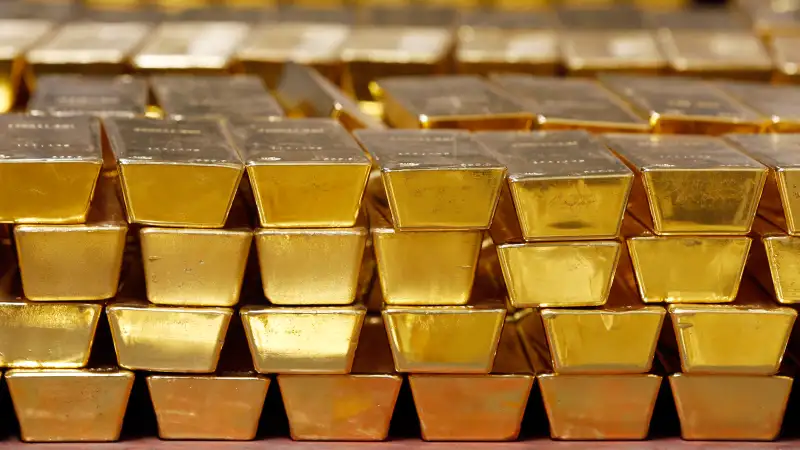 "Okay," the client said at the end of our meeting, after I had recommended my investment strategy, "I've just got one more question."
"Go ahead," I said.
"What about gold?"
"Why gold?" I asked. I've found that the reasons people give me really vary. When they say they want to buy gold, there's some deeper issue we need to get at. "What is it about gold that appeals to you?"
"It's low right now. You believe in buy low, sell high, right? I want to earn more than I can from bonds. There's always a market for gold, no matter what happens."
Hmmm. The client is expressing both greed and fear. It's usually one or the other.
So I tried to explain:
You don't invest in gold; you speculate on gold. Gold grows in value when someone else will speculate more than you did when you bought it. Perhaps it rises and falls with inflation. An exhaustive 2013 article in Financial Analysts Journal concluded that's not really true. The authors found that the price of gold rises…when it rises. The price of gold fall…when it falls.
There's some evidence that gold has kept its value in relation to a loaf of bread. The problem is that this comparison goes back the reign of the Babylonian king Nebuchadnezzar in 562 BC. For most investors, that time frame is way too long.
Some people want gold in case all hell breaks loose. It makes them feel safer than boring bonds. I can understand where they're coming from. Bonds are almost purely conceptual because most people don't ever even get a piece of paper saying they own them. These people want gold so they can make a run for it if necessary. Like I said, I understand: I like feeling safe, too.
If you're in this camp, you could use 1-2% of your portfolio to buy some gold. Take physical custody of it. Put it in your safe at home.
Remember the practicalities. Small coins will probably work best; you don't want to be stuck trying to get change for $1,000 gold bars when the banks have closed. Gold weighs a lot so just buy enough to get you over the border. You don't want your stash to slow you down when you're sneaking away in the night.
Still not feeling secure? To take the next step down this road, add the following to your safe: guns, ammo, water, and copy of Mad Max or other favorite movie of this genre. The Book of Eli was okay and 2012 was even better.
However, none of these movies features a post-apocalyptic gold standard. According to them, if and when all hell breaks loose, you'll want guns, ammo, gasoline, and perhaps a jet.
----------
Bridget Sullivan Mermel helps clients throughout the country with her comprehensive fee-only financial planning firm based in Chicago. She's the author of the upcoming book More Money, More Meaning. Both a certified public accountant and a certified financial planner, she specializes in helping clients lower their tax burden with tax-smart investing.
Read next: Dubai's Kids Now Worth Their Weight (Loss) in Gold