Here Are the 10 Countries Where Home Prices Are Climbing Fastest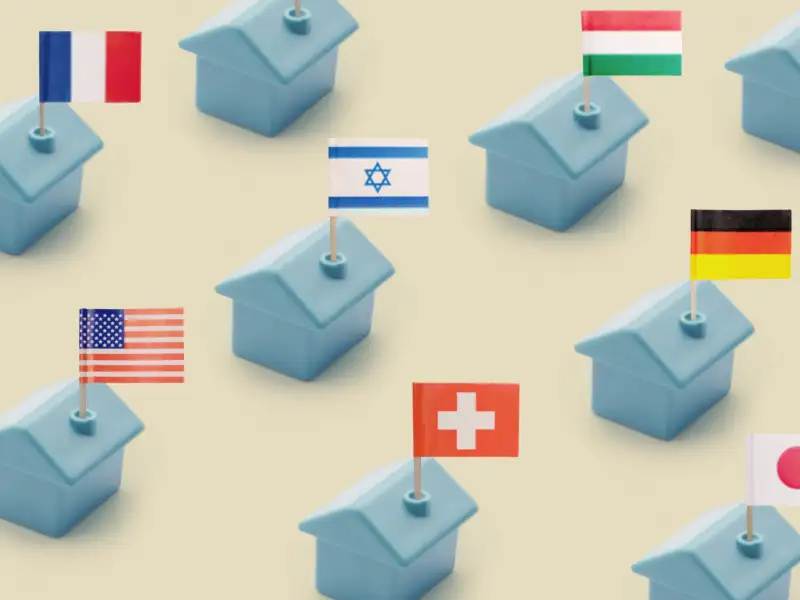 Money; Shutterstock; Getty Images
It's gotten way harder to find a house you can afford in America lately. But the U.S. is not the most expensive place to buy a home by a long shot, nor is it the country where real estate prices have increased the most over the past decade.
According to data gathered by money.co.uk (no relation to money.com, but we should probably be friends or something), the country with the highest property price increase from 2010 to 2020 was Israel, where there was a staggering 346% rise in costs per square meter.
Switzerland and Germany come next, with increases of 166% and 162%, followed by the United States at 153%. Hungary, Slovakia, France, Portugal, Japan and the United Kingdom round out the rest of the top 10, all with average home price increases of at least 75%.
On the other hand, the country with the most expensive residential properties as of 2020 — based on the average price per square meter, in cities and outside city centers — is South Korea, followed by Switzerland, France, Israel and Japan.
The U.S. is not in the top 10 based on that criteria, and is a more affordable place to buy a home than all of those countries, as well as places such as New Zealand, Australia, Canada and much of Europe.
| | |
| --- | --- |
| Country | Average Home Price Increase, 2010 - 2020 |
| Israel | 345.7% |
| Switzerland | 165.5% |
| Germany | 162% |
| United States | 153.3% |
| Hungary | 137.8% |
| Slovakia | 111.8% |
| France | 100.5% |
| Portugal | 86.5% |
| Japan | 75.1% |
| United Kingdom | 74.9% |
Money.co.uk is a free site based in the UK that lets users compare financial services. The data in its study come from publicly available sources such as numbeo.com, which is where the average property price numbers originate.
Meanwhile, data from the St. Louis Fed shows how the percentage increases translate into actual price changes for U.S. homes. In the first quarter of 2010, the median sales price for U.S. homes was $222,900. Ten years later, that price rose by over $100,000, to $329,000.
Home prices have continued getting more expensive after that first quarter of 2020, when the pandemic hit and the residential housing market really took off, and historically low mortgage rates have helped keep it hot. Median sales prices in the U.S. rose to $369,800 during the first quarter of 2021, and then crept up to $374,900 in the second quarter.
These are very real price increases, even after factoring in for inflation. That $222,900 median home price in 2010 translates to roughly $279,000 in today's dollars, according to inflation calculators.
While soaring home prices are undeniably a massive hurdle for first-time buyers, they're also a boon for many baby boomers who are poised to cash in on their homes — which are worth an extraordinary amount more nowadays.
More from Money:
8 Best Mortgage Lenders of 2021
Everything You Need to Know About Mortgage Rates in 2021
A 10-Point Checklist All First-Time Homebuyers Should Follow