Meet the Playboy Mansion's New Owner, a 33-Year-Old Who Made a Fortune With PBR and Twinkies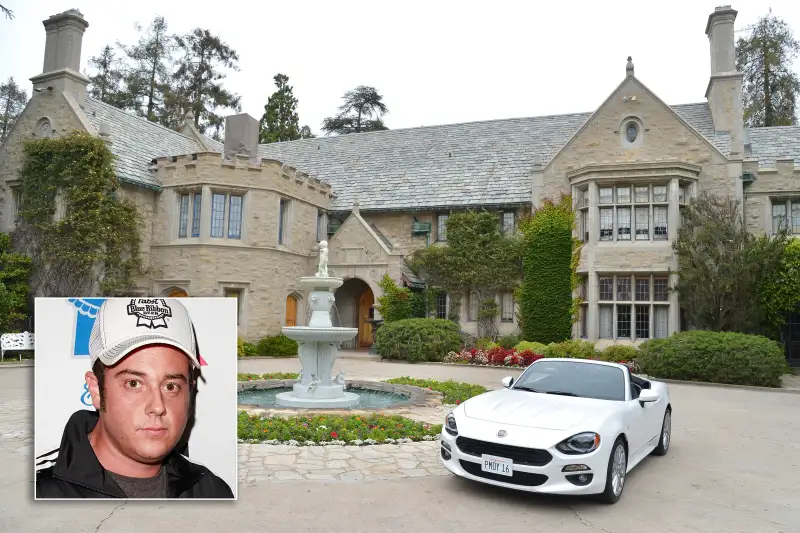 When Playboy founder Hugh Hefner died this week, a deal agreed upon during the summer of 2016 was finalized: Ownership of the famous Playboy Mansion is officially turned over to Daren Metropoulos, the wealthy 33-year-old entrepreneur best known for reinvigorating nostalgic hipster brands like Pabst Blue Ribbon and Hostess.
Metropoulos is the son of C. Dean Metropoulos, the Greece-born private-equity investor who, over the years, has bought and sold brands such as Chef Boyardee, Pabst, and Bumble Bee Tuna. He currently has a net worth of $2.4 billion according to Forbes.
The younger Metropoulos has worked with his dad for years at Metropoulos & Co., serving as the co-CEO of the Pabst Brewing Company from 2010 to 2014 when the firm owned it. At the age of just 25, Daren Metropoulos purchased the property next door to the Playboy Mansion from Hugh Hefner for $18 million in 2009.
During the summer of 2016, he purchased the Playboy Mansion itself for $100 million, with the stipulation that Hefner could still live there and the transaction would not be complete until he passed away. Metropoulos is now the owner of both properties, which were originally conceived together as a single 7.3-acre Holmby Hills compound designed by the architect Arthur R. Kelly and built in 1927 for the department store mogul Arthur Letts, Jr.
Metropoulos's plan is to reconnect the estates, which were once jointly known as Wolfskill Ranch. After he purchased the house next to the Playboy Mansion, Metropoulos "embarked on a significant restoration, making substantial improvements to the property's formal gardens and expansive grounds," the company website explains. Presumably, the 12-bedroom, 20,000-square foot Playboy Mansion will soon be undergoing restorations and improvements as well.
As for how Metropoulos will use his vast estate, that's unclear. A New York Times story published last summer describing Metropoulos as either a "hipster doofus or titan of industry." He and his brother Evan ( who also works at Metropoulos & Co. and served as co-CEO of Pabst when it was under their ownership) have alternately been portrayed as hard-partying rich kids or brilliantly instinctual budding tycoons.
TIME spoke to the brothers in 2013, after the Apollo Group Management and Metropoulos & Co. purchased Hostess Brands, and among other things Daren explained why they were so interested in classic American products like Twinkies, Ding Dongs, and Ho Hos:
It is possible that Metropoulos purchased the Playboy Mansion not because he wants to throw parties and become the new Hugh Hefner, but because the Playboy brand is so iconic, and the property therefore fits an investment portfolio alongside Twinkies, Chef Boyardee, and PBR.
The neighbors are worried that Metropoulos, who has been involved with refurbishing hipster hotels in the past, might want to rent out his vast new estate for overnight lodgings or private parties. "Any new uses — a private club, some kind of hotel — will certainly get community pushback," the president of the local property owners' association told the Times last summer.