Homes With Barn Doors and Farmhouse Sinks Fetch Higher Prices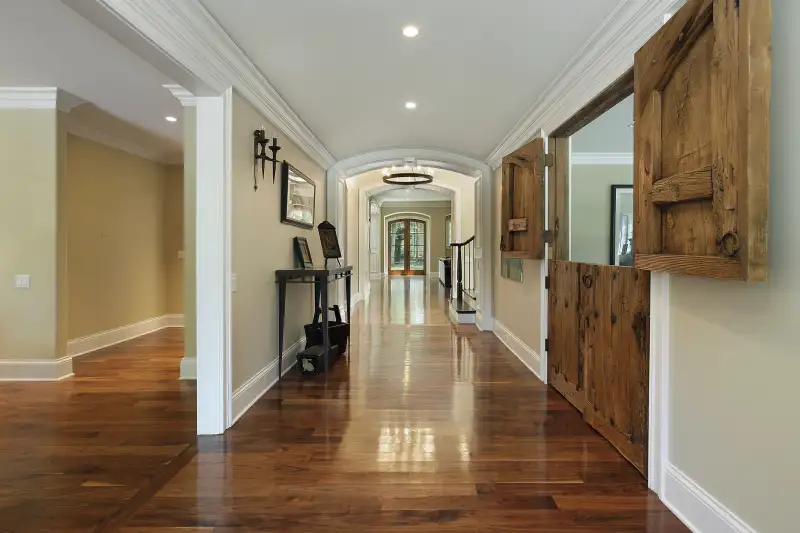 You've heard that when it comes to the desirability of real estate property the three most important things are location, location and location. It's time to add three more to that list: barn doors, shaker cabinets, and farmhouse sinks.
According to a study out Tuesday from the real estate monitoring company Zillow, homes with listings including keywords like "barn door," "shaker cabinets" and "subway tiles" sell for a price 13% higher than expected. The study analyzed more than 2 million home listings across the United States between January 2014 and March 2016.
From among all 60 terms analyzed, the one that associated with the highest sale premium was "barn doors,' followed by, in order, shaker cabinet, farmhouse sink, subway tile, quartz, craftsman, and exposed brick.
The study also found that listings with the above keywords sold significantly faster than others. "Barn doors" helped listings move 57 days faster than expected, while shaker cabinets helped them move 45 days faster.
"When it comes to real estate listing descriptions – words matter," said Zillow chief economist Dr. Svenja Gudell. "Your listing description is an opportunity to highlight specific details and finishes that might not be visible in photos. Craftsman-style homes and amenities resonate incredibly well with today's buyers – so if you've got them, flaunt them! Meanwhile, not only are subway tiles and shaker cabinets popular with home buyers, they may also signal that the home has other desirable features like an open floor plan or a well-appointed kitchen."
Other keywords that brought higher prices and faster sales include: pendant light, frameless shower, heated floors, stainless steel, granite, backsplash, tankless water heater and outdoor kitchen.