Why Homebuilders Aren't Catering to Millennial Buyers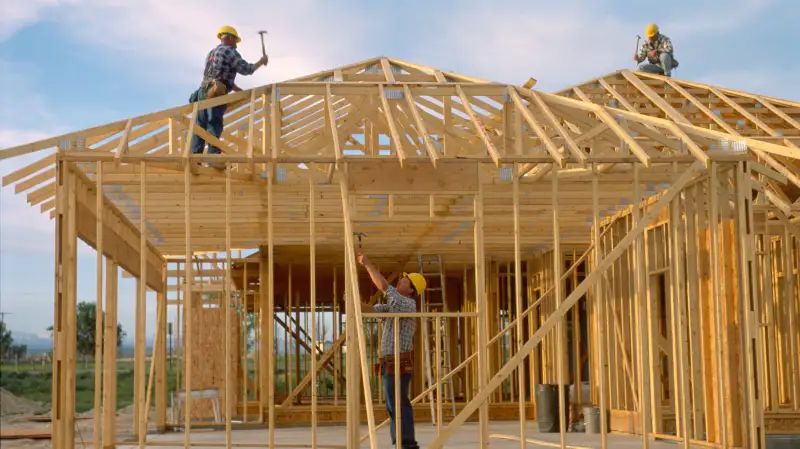 Pete Saloutos—Getty Images
They are the largest generation in American history and surveys indicate they aspire to home ownership as much as previous generations. So why aren't millennials becoming first-time home buyers?
Experts point to a number of factors, including high levels of student debt, changing family dynamics and a regulatory and economic environment that discourages builders from constructing the smaller-scale, affordable housing that first-time home buying millennials prefer.
According to the National Association of Home Builders, entry-level properties have accounted for less than 20% of new construction of late, whereas before the recession that number tended to be closer to 30%. In the past, about 40% of homes were sold to first-time buyers, whereas the same group accounts for just 30% today.
"This is the first time in the supply history of housing where, for whatever reason, a giant new generation is not being served," G.U. Krueger, a Los Angeles housing economist, told The Los Angeles Times. "To me, it's incomprehensible."
To some degree, it's a chicken-or-the-egg situation. Are builders not catering to first-time home buyers because the nation's young adults aren't likely to be purchasing? Or are young adults unlikely to be buying partly because there are relatively few homes that match their needs?
Researchers at the Federal Reserve point to high levels of student debt as a cause of millennials reluctance to enter the housing market, even as unemployment rates have fallen and the U.S. economy has bounced back from the recession. The under-35 cohort also marries and has children later in life than previous generations, thus delaying the powerful home-buying incentive of needing to put put down roots and live in something other than a tiny apartment. But that's not all. Many millennials prefer to live in urban areas, where regulatory costs, plus the price of materials and labor, drive up home prices, making it more attractive for builders to put up fewer large dwellings rather than more small ones.
Read next: 10 Things Millennials Buy More Than Everyone Else
Despite millennials unwillingness—or inability—to enter into the housing market in recent years, analysts hold out hope that rising rental rates will drive more millennials to purchase their first houses. On the other hand, a lack of construction of first-time home owner-sized dwellings means trends against millennial homeownership are likely to reverse any time soon.