Why the Annual Pay Raise Is Going Extinct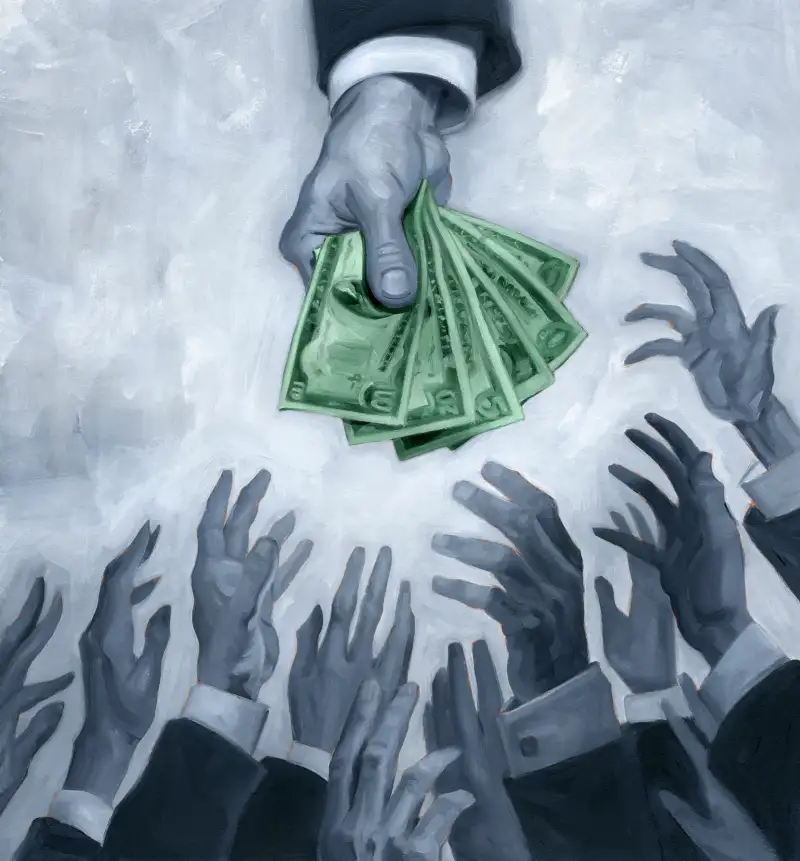 Robert Carter—Getty Images/Ikon Images
Long a standard mode of compensation adjustments nearly as dependable as the tides, the annual pay increase is slowly and quietly disappearing in favor of more dynamic—and potentially more lucrative—models for pay raises.
According to a Bloomberg analysis, top performing employees are on track for an annual raise of around 5% in 2016, not much higher than the 3.1% pay bump the average worker will get—which itself is barely above the 2% minimum employees have come to expect as a cost of living adjustment.
Such measly raises are insufficient to inspire employees to perform better or even to prevent them from moving to other firms, which is why companies are beginning to introduce more dynamic and motivational systems through which employees can substantially increase their pay without resorting to the traditional avenues: i.e., getting a promotion or jumping to another company.
Many companies, like Adobe and Gap Inc., have scrapped the annual performance review in favor of ongoing review processes. GE has already done away with annual reviews and is considering ending the annual raise. What would replace it is unclear, but it will include "being flexible and rethinking how we define rewards," head of executive development at GE Janice Semper told Bloomberg.
Companies are also moving to bonus systems that track more closely with specific performance measures. According to a survey from Aon Hewitt, a record 12.7% of compensation packages were comprised of bonuses last year.
Read next: The 21 most Valuable Career Skills Now
More dynamic compensation does have its downsides for employees of course. The more bonuses account for compensation, the easier it is to take compensation away, whether in order to save cash during lean times or punish an employee for subpar performance.
Until your company follows the lead of Adobe and others, here's the easiest way to ask for a raise —and how to squeeze more money from your job even if you don't get one.