Minnesota Man Sues TSA for $500 Over Missed Flight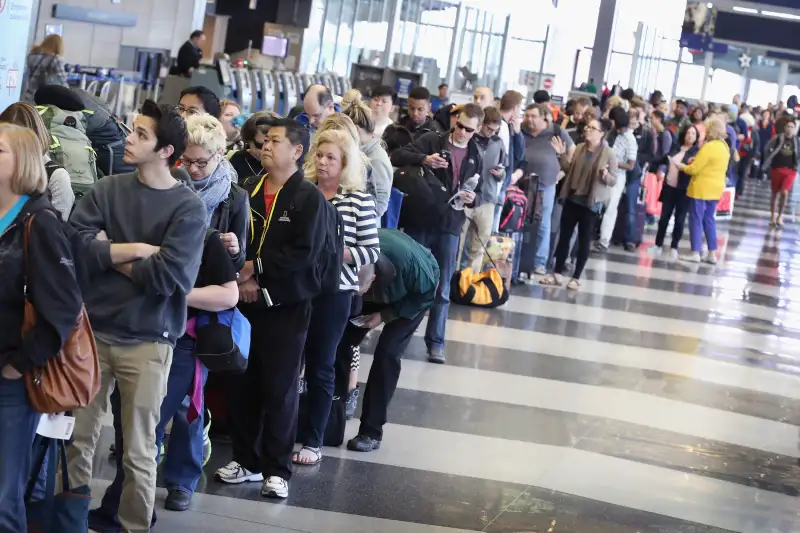 A man in Minneapolis, Minnesota, sued the Transportation Security Administration last week for $506.85 after, he contends, long airport security lines caused him to miss a flight.
Hooman Nikizad says he arrived two hours prior to departure for a flight bound from Minneapolis to Los Angeles but still had to wait more than 90 minutes to get through TSA security, the Minneapolis Star-Tribune reports. As a result, he says, he had to purchase a new ticket. The $506.85 covers the cost of the new ticket, plus additional ground transportation expenses and a $75 court fee to file the lawsuit.
"I had to buy a ticket with another airline to be able to make my destination and meet my obligations," said Nikizad, a resident surgeon with the University of Minnesota, in his claim. Niizad's complaint notes that despite a visit just eight days earlier from TSA head Peter Neffenger and a promise of improvement in security check times, the TSA had limited staff on duty and was using "only one body scanner for the regular security line."
The TSA has come under fire in recent months as airport security lines have reached colossal levels, leading some travelers to abandon air travel plans altogether. While the TSA has implemented some fixes to long airport security lines—like the TSA PreCheck program—airlines themselves have stepped up as well, with airlines pledging millions to help the beleaguered federal agency improve its notorious inefficiency. At its home airport in Atlanta, Delta paid to develop entirely new—and substantially more efficient—security procedures that could become a model for fixing the TSA nationwide.
The case was first filed in Hannepin County District Court and transferred to federal court Friday. It's unclear how the complaint will fare at this stage, as there doesn't appear to be a clear legal precedent. Airport officials and attorneys representing TSA declined to comment to the Star-Tribune, though a TSA spokesperson told the paper that, regarding having a traveler sue the agency over a missed flight, "I have never encountered anything similar."
When Money reached Nikizad by phone on Tuesday morning, he said he had dropped the lawsuit on Monday.
With reporting by Kerry Close
Update: This story has been updated with Nikizad's comment on dropping the lawsuit.