This App Knows Where You Should Go on Vacation (and Can Find You a Deal)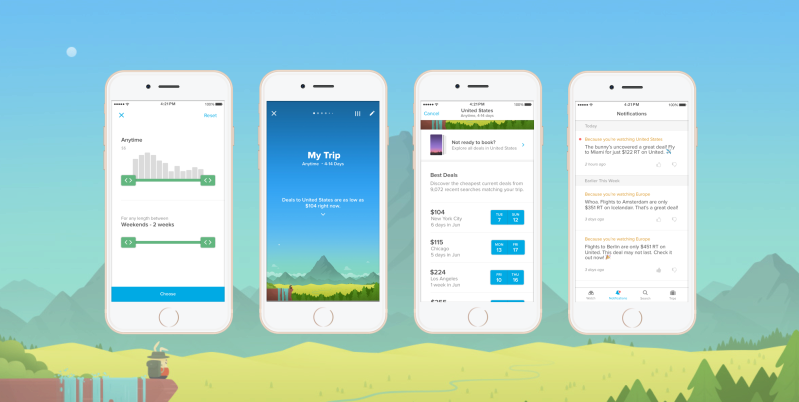 Stumped on where to go on your next vacation? Airfare prediction app Hopper has a few suggestions for you.
The app—which already provides information on flight costs to specific destinations, predicting when (and whether) the price will drop—added a new feature on Thursday called Flex Watch, which will make recommendations on which destination you should travel to next.
Instead of entering a specific city, you can instead select a level of flexibility, plugging in when you're available to travel and your ideal trip length. You can also select either the cities, countries and broad regions you're interested in: You could just say "Asia," for instance, or narrow it down to China or Shanghai.
Once you input your parameters, the app will give you personalized destination suggestions, along with advice about which flights are the cheapest and predictions on when you can expect prices to drop. You can also get push notifications when a great flight deal comes along that fits your parameters.
If a recommendation is way off base, you can give it a thumbs down and your preferences will be updated. Hopper says that because the new feature is based on AI, the more you engage, the better the recommendations will get.
The new feature is built on top of software that Hopper had previously rolled out, which shows you similar destinations to the ones you are already watching. For example, if you are watching a flight to Kahului airport on Maui, Hopper also would send out alerts when Honolulu flights go on sale.
Flexible travelers can save 40% or more compared with the average price of a flight to the same destination, Hopper says.
Flex Watch will start rolling out today on iOS devices as part of the Hopper app. Android smartphone users should see the feature available in the next couple of weeks, the company says.