Here's How Much Beyoncé Is Getting Paid for Coachella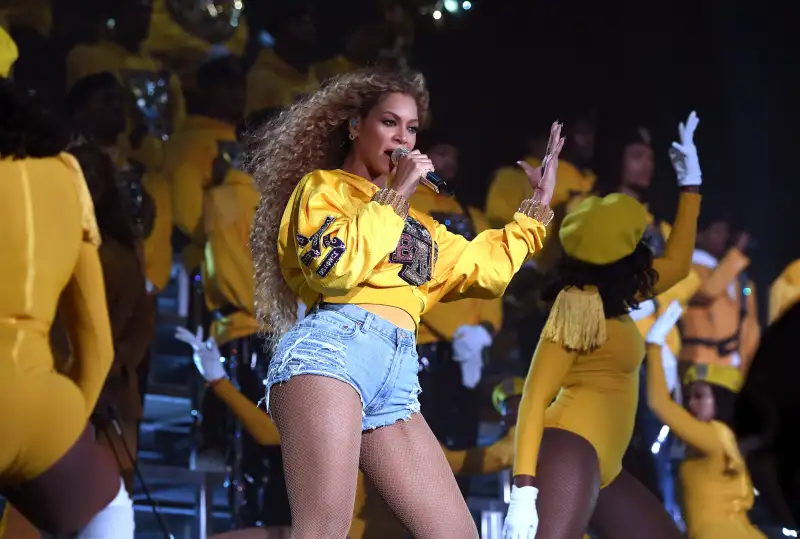 Larry Busacca—Getty Images for Coachella
Beychella is back, baby.
Beyoncé is scheduled to perform again at Coachella on Saturday in what promises to be an epic follow-up to her elaborate and historic headline show from last week. Featuring a surprise Destiny's Child reunion, repeated homages to black history and five Balmain costume changes, the April 14 concert not only broke the internet — it also set a record for being the most-viewed YouTube video ever to come out of the California music festival.
This time around, Beyoncé's set is going to be a little different — as dancer Jo'Artis Mijo Ratti told Variety, "we're switching up a couple things, so there could still be a wow factor" — but harder to access. Coachella is not live-streaming Beyoncé's second show. (You should still be able to listen to the audio on SiriusXM.)
Fair warning: The concert may blow your mind, and it may leave you wondering how much the festival organizers paid the "Crazy in Love" singer.
The answer? Likely more than $3 million.
Coachella didn't return Money's request for details on Beyoncé's compensation, but organizers have previously hinted at the high fees they pay to land famous performers. Rolling Stone reported in 2014 that festivals often pay headliners "up to $4 million." The New Yorker got even more specific in a 2017 profile of Coachella cofounder Paul Tollett, writing that posters revealing that year's lineup showed "the headliners for Friday, Saturday, and Sunday: Radiohead, Beyoncé, and Kendrick Lamar, respectively, each of whom would receive between three and four million dollars for playing." Beyoncé later dropped out due to her pregnancy with twins, rescheduling instead for this year.
If those fees seem high, remember that Coachella itself is a huge moneymaker — it brought in $94 million in 2016, according to Billboard — and that Beyoncé was recently named 2017's highest-paid woman in the music industry, having earned $105 million last year. Her 2016 "Formation" tour made about $256 million over 49 stops, averaging out to about $5.2 million a night.
Bey is already putting her Coachella cash to good use: On Monday, she announced that she's donating $100,000 to four historically black colleges and universities.
Other Coachella performers aren't pocketing nearly as much cash as Queen Bey. Rapper Cardi B, for example, told SiriusXM recently that she's making $70,000 for each of the two weekends she's performing. She was booked before she blew up, and her set design means she's not walking away with a big profit.
"I have to invest so much money on my stage set — my own money that I gotta go to Wells Fargo and write a check," Cardi B said. "That is crazy, like almost 300 thou [$300,000]."
Perhaps the best deal in music festival history, however, came during Woodstock in 1969. Old documents show guitarist Jimi Hendrix was paid $18,000, folk singer Joan Baez got $10,000, and rock band the Grateful Dead earned about $2,500.
This post has been updated from the original.