How to Care for Aging Parents Without Sacrificing Your Career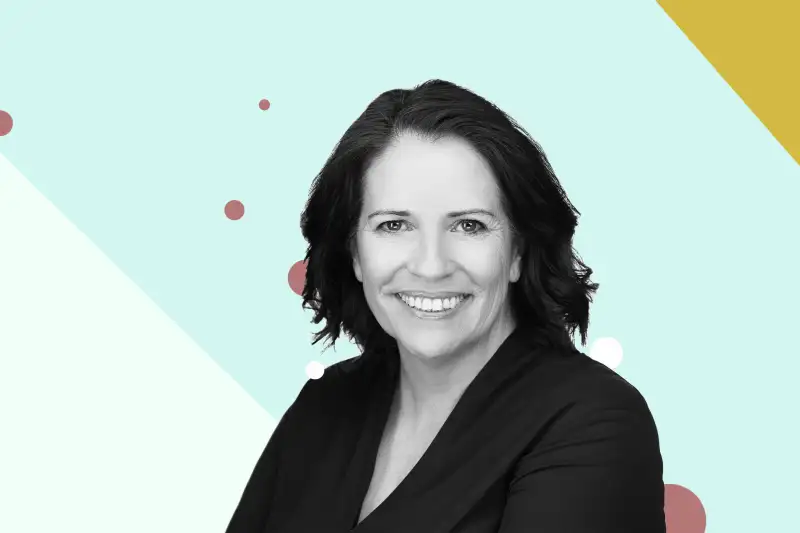 Courtesy of Liz O'Donnell / Rick Bern Photography
Liz O'Donnell had a full life with a husband, two kids, and a career when she got crushing news: On the same day her mother was diagnosed with terminal ovarian cancer in 2014, O'Donnell learned her dad had Alzheimer's and would need to move into a memory care facility.
Then 47, O'Donnell became a caregiver, one of 34 million U.S. adults providing unpaid care to an adult over the age of 50, most often a parent. While she knew her generous employer would allow her to step away from her job at a Boston PR firm, she was also the sole provider for her family and knew she needed to make it all work.
The typical caregiver spends 24 hours a week on eldercare, which leads many to make alternative work arrangements. Sixteen percent of women take a less demanding job, 12% leave the workforce entirely, and 7% lose job-related benefits. The cost in lost wages, pension, and Social Security benefits to these caregivers is staggering. For the 10 million caregivers who are over age 50 themselves, the aggregate lost wages, pension, and Social Security benefits equal nearly $3 trillion. On an individual basis, the total financial loss due to caregiving was estimated in 2011 to be $324,044 for women and $283,716 for men, so those totals would be higher today.
Knowing her mother had just months to live, O'Donnell prioritized her care and stepped into a different role at her job that allowed her to work part-time with flexible hours. She realized the intensive business development work she had been doing was no longer realistic. "You need to think about your post-caregiving time," O'Donnell says. "What relationships do you want to have? What career do you want to have?" A decision made in a moment of crisis can have long-term consequences: It's hard for older adults to rejoin the full-time workforce once they've left, and you risk locking in lower lifetime wages and reduced Social Security benefits (not to mention the cost of buying your own health insurance if you don't have coverage through a spouse and you're under the Medicare eligibility age of 65).
Having navigated this end-of-life journey with her mother in 2014 and again when her father passed in 2017, O'Donnell went on to write Working Daughter: A Guide to Caring for Your Aging Parents While Making a Living. Today, she still works at the same company and also manages the active Working Daughter Facebook community, where caregivers rely on each other daily for support.
Most Americans are unable to absorb the financial brunt of leaving their careers, so the question becomes: how to maintain your job? Here are some tips:
Maximize your company benefits
With time being a precious resource, it's important to fully understand what's available to you at work. This could include choosing flex-time, working remotely, or taking advantage of the Family Medical Leave Act (FMLA), a federal mandate that requires most private companies with 50+ employees to provide 12 weeks unpaid leave to care for a family member. Pay attention to what your company offers and how others use these benefits even if their circumstances are different (e.g. parents caring for young children).
If your job allows you to work remotely, rely on technology. Be prepared with everything you might need to squeeze work and conference calls in wherever possible: your laptop, extra chargers, WiFi hotspot, earbuds.
While now is not the time to step up for extra projects, you do want to ensure you're achieving all your agreed-upon commitments. In her book Working Daughter, O'Donnell advises that working caregivers underpromise, then deliver exactly what they committed to. By meeting expectations, you can avoid shifting the burden to your co-workers.
Share the load with siblings
Although it's common for one adult child to bear the majority of the caregiving burden, there are a variety of tasks that can be spread among siblings.
Fifty-nine-year old Mary Sue McCaslan was three years away from retiring from her management position at the VA when her mom became ill. Although she knew her mom wanted her to become the full-time caregiver, Mary couldn't risk giving up her pension and lifetime health care so she moved her mom from Detroit to her home in Denver. It was then that she discovered her mom truly needed round-the-clock care, "She called the police 13 times in one day while I was at work." She moved her mom back to Detroit and into a nursing home. Lucky enough to have four siblings, McCaslan shared the responsibilities. Mary and her sister, a vice president for a large bank, both shifted to four-day workweeks to fly to Detroit for alternating long weekends; one brother, a physician, managed the medical issues; another brother, who lived locally, managed the day-to-day needs.
Rely on professionals
Navigating complex responsibilities often requires professional help, including an eldercare attorney and health care professionals like nurses and hospice workers. Their expertise can be critical in learning what to expect and how best to manage the process. There are also Aging Life Care Professionals (formerly known as geriatric care managers), who can be hired to guide your family through a broad range of topics including housing, health care, and available local resources. O'Donnell acknowledges it can be expensive to hire professionals, but thinks it's critical--they can save you precious time and maybe even money if they point you to support services that you weren't aware of--for example, local volunteers who could built a wheelchair ramp.
Practice self-care
If you're going to be using all your sick leave to attend to your parents, you need to stay healthy yourself. While time will always be a struggle, self-care can include anything from drinking enough water to packing healthy snacks before a hospital visit to taking a walk outside when you get a break. It's also important to find a person outside the family, like a close friend or therapist, who can serve as your sounding board.
For reasons that vary from financial constraints to love and duty, half of all caregivers report they had no choice in their role. While the hours and the stress can take a toll, it is possible to maintain your career through it all.
O'Donnell not only kept her career, but also discovered something referred to as the caregiver's gain. In addition to the improved physical strength, cognitive functioning, and feelings of personal satisfaction that researchers have documented, she found that her children benefitted from witnessing the love and dedication she showed to her parents.
Erika Parker Price leads the Ready Pause Go community for women who have taken a career pause. Her weekly podcast highlights stories of women who have successfully relaunched their careers.