Early Retirement Dreams Could Be Derailed As Health Insurance Premiums Soar 60% in 5 Years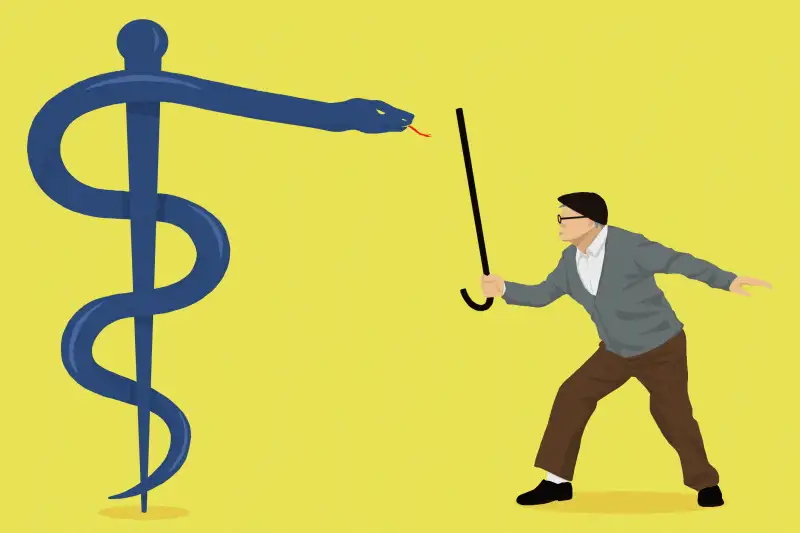 Illustration by Kiersten Essenpreis
Rising health insurance premiums continue to push consumers out of the individual market, according to a recent government report.
Enrollment in Affordable Care Act health plans dropped 40% from 2016 to 2018 among consumers who make too much to receive government help paying their premiums, according to recent data from the Centers for Medicare & Medicaid Services. For 2019, the income threshold for qualifying for premium subsidies is $48,560 for individuals and $65,840 for couples.
Older Americans have been hit particularly hard by the cost of unsubsidized plans. The average monthly premium for individual policy holders ages 55 to 64 rose to $799 in 2019, up from $790 in 2018, according to a separate recent report from eHealth, an online insurance broker. While this is only a modest year-over-year increase, it's a big jump from the $499 average for this age group when the Affordable Care Act took effect in 2014.
While Affordable Care Act premiums decreased slightly overall last year, "it's still too expensive and so many Americans can't afford it," Seema Verma, the head of the Centers for Medicare & Medicaid Services, tells Money.
Workers who hope to retire early may need to rethink their plans to account for these escalating rates.
"It's definitely a factor," says Paul Rooney, vice president of carrier relations at eHealth. "It's something that people looking to retire early who are not Medicare eligible yet need to be aware of and consider." Older adults become eligible for Medicare at age 65; while this government program isn't free, its costs are usually less than what people would pay on the private market for comparable individual coverage.
Some of the Trump administration's own policies have contributed to this increase in premiums, many health policy experts say. To keep prices in check, an insurance market depends on young, healthy people to buy into the system but use few services. But the Trump administration reduced the penalty for not having health insurance to zero and decreased outreach about the Affordable Care Act, dampening enrollment among the young people who in effect subsidize older, sicker consumers. Yet to Money, Verma disputed the idea that retaining the individual mandate, as the requirement to buy coverage was called, would have kept premiums down.