How to Pick the Right Financial Adviser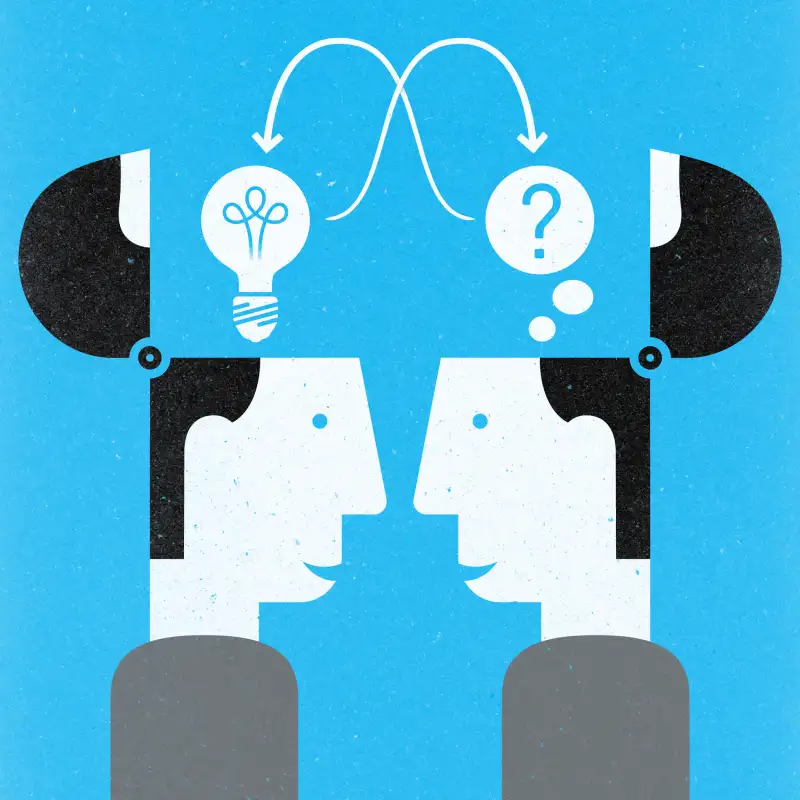 Q: "I am 50, and my wife is 40. We have been managing our finances ourselves. How do I find and select a financial adviser to assess our finances and make overall recommendations? What should we expect to pay?" —Mark, Massachusetts
A: When it comes to picking a financial planner, you have a ton of choices, from an adviser who works at a large bank or brokerage to a local independent planner.
You can start your search at the Financial Planning Association website, where you can look up planners near you. Then cut down that list by asking potential pros these three important questions.
1. What services do you provide?
You can get all sorts of help from a planner. "Some do comprehensive planning where they help clients with retirement, college, insurance, taxes, and estate planning," says Janet Stanzak, president of the Financial Planning Association. "Other planners will only focus on a certain piece of your financial planning, like investments or insurance."
If you want investment advice or even ongoing money management, also ask about the adviser's investment philosophy and the kind of products he or she puts clients in, be they index funds, individual stocks, variable annuities, or something else. If you're a long-term investor, you don't want an adviser who makes frequent trades. If an adviser pushes just one type of product or family of mutual funds, you'll want to know that as well.
Another way to gauge if a planner is right for you: Ask for a profile of his or her typical client and see how closely you fit that description.
2. What's your background?
You'll see lots of credentials thrown around, but not all are created equal. One of the best is the certified financial planner designation. To become a CFP, a planner must pass a test administered by the Certified Financial Planner Board of Standards and commit to continuing education and ongoing ethics classes.
Keep digging. You can ensure the planner's credentials are current by calling the administrator of that designation. Use the Financial Industry Regulatory Authority's BrokerCheck to see if the adviser has ever been disciplined for unlawful or unethical behavior.
Depending on the total amount of money they manage, investment advisers should be registered with the Securities and Exchange Commission or with their state securities agency and have filled out a registration form, or Form ADV, which lists their education, employment history, and any regulatory problems and complaints (in Part I) and services, fees, and investment strategy (Part II). An adviser should be willing to give you a copy of this form, or you can pull up one on the Securities and Exchange website.
3. What will I pay?
Financial planners make money two ways: from commissions on the products they sell or by charging hourly, annual, or one-time fees. If you buy a mutual fund through an adviser who works on commission, for example, you might pay him or her 4% or 5% of what you're investing upfront. Sales commissions on variable annuities run as high as 6%. With a fee-only planner, you might pay $150 to $300 or so an hour, a flat $1,500 for a financial plan, or 1% or more of your assets under management every year.
Because commission planners have an incentive to sell you certain investments, you may be better off with a fee-only planner who doesn't profit from pushing any particular product. Fee-only advisers can have conflicts too, however. An adviser earning an annual fee might be disinclined to encourage a smart financial move if it would shrink your total assets under management.
Most fee-only financial planners are also fiduciaries, meaning they are legally required to act in your best interest. Planners who aren't fiduciaries, typically broker-dealers, are held to a lesser standard called the suitability standard, which means that anything they sell you merely has to be suitable.
Finally, watch out for any planner making market-beating brags. If a planner tells you they can outperform the market, walk away. "Beating the market is not a way advisers add value," says Allan Roth, a fee-only financial planner who has also taught behavioral finance classes at the University of Denver. "You want an adviser who adds value by helping create a tax efficient portfolio, looking at your risk management, and helping with estate planning issues."
Do you have a personal finance question for our experts? Write toAskTheExpert@moneymail.com.