How to Remove BRCLYSBANKDE from Your Credit Report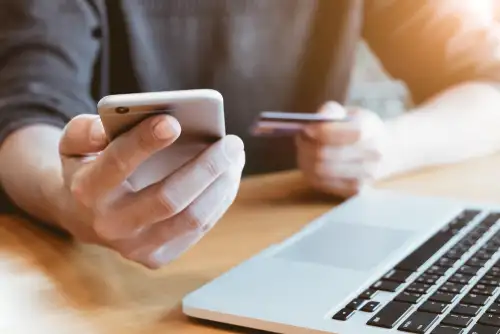 You may wonder why the entry "BRCLYSBANKDE" has appeared on your credit report.
BRCLYSBANKDE stands for "Barclays Bank of Delaware" and may show up on your report as a hard inquiry if you've applied for a credit card or a loan from a popular bank.
Below, we'll give you an overview of how hard inquiries work and provide you with resources to get the entry removed if you haven't applied for funding with Barclays.
Why is Barclays Bank Delaware on my credit report?
Barclays is a major international bank with a large presence in the U.S. Along with providing savings and certificate of deposit accounts, Barclays offers personal loans by invitation in partnership with other companies. It also offers rewards credit cards in partnership with 25 companies across different industries, including entertainment, travel, and retail.
Some of Barclays' credit card partners include:
American Airlines

Barnes & Noble

Carnival

Choice

Diamond Resorts

Frontier Airlines

Hawaiian Airlines

Holland America Line

JetBlue

NFL

Priceline

Princess Cruises

RCI

Upromise

Wyndham
While you may not have applied for a financial product directly from Barclays, it may still appear on your report when you apply for a card from one of its partners.
How long does a hard credit inquiry stay on your report?
A hard credit check stays on your report for two years. You can expect a hard credit check any time you apply for a credit card or a loan. This allows the lender to take a closer look at how you've used credit in the past and aids them in the approval process.
You can request your report from one, two, or all three of the major credit bureaus: Experian, TransUnion, and Equifax. A hard credit check can lower your score a few points, with multiple inquiries having a bigger impact.
This is different from a soft inquiry, which merely confirms your score and has no real effect on it. Soft inquiries sometimes occur when you check your score, get pre-approved for loan/credit card offers, and receive quotes.
How to remove Barclays Bank Delaware from your credit report
Depending on your circumstances, you may be able to get a hard credit check deleted from your credit report. If you haven't applied for a credit card or a personal loan and think Barclays might be on your report by mistake, here are a couple of ways to get the entry removed.
Dispute the hard inquiry with Barclays and the credit bureaus
If you have a hard inquiry on your credit report for a credit card or loan you never applied for, it's vital that you alert the credit bureaus. Thanks to the Fair Credit Reporting Act, you have 30 days to dispute a hard credit inquiry from the time it's added to your report.
To dispute the inquiry, you should mail a letter to Barclays informing it of the situation. You can also send a letter of dispute to the credit bureaus displaying the entry. Disputing entries in cases where you haven't applied for a loan should result in the agencies deleting them from your credit report.
Sometimes an inaccurate entry on your report indicates that someone has fraudulently used your information to obtain a credit card. In cases like these, you should work quickly to rectify the situation as a lot of financial and legal chaos can result from identity fraud.
Get help from a credit repair company
Tackling inaccuracies on your credit report can be a headache. If you would like assistance with improving your credit score, you may consider working with a credit repair company. They can dispute negative entries, confront debt collectors, and take all the necessary steps to improve your credit, whatever shape it's in. They're experts at dealing with a long list of credit issues, such as:
Bankruptcy

Charge offs

Collections

Foreclosures

Judgments

Liens
Getting BRCLYSBANKDE off your report
You should be able to get Barclays off your report if it can't prove you applied for a credit card or loan with them. Even if you did apply for funding from Barclays, don't panic. Seeing your score drop, even by a few points, can be stressful; however, a single hard inquiry isn't going to make or break your credit. In fact, it won't even be on your report two years from now.

If you're looking for help to improve your credit, consider working with one of our top credit repair companies. And if you haven't already, take a few moments to sign up for free credit monitoring to stay on top of new entries to your report.
Disclaimer: This story was originally published on November 17, 2020, on BetterCreditBlog.org. To find the most relevant information concerning collections or credit card inquiries, please visit: https://money.com/how-to-remove-collections-from-credit-report/ or https://money.com/get-items-removed-from-credit-report/