How to Remove Sunrise Credit Services from Your Credit Report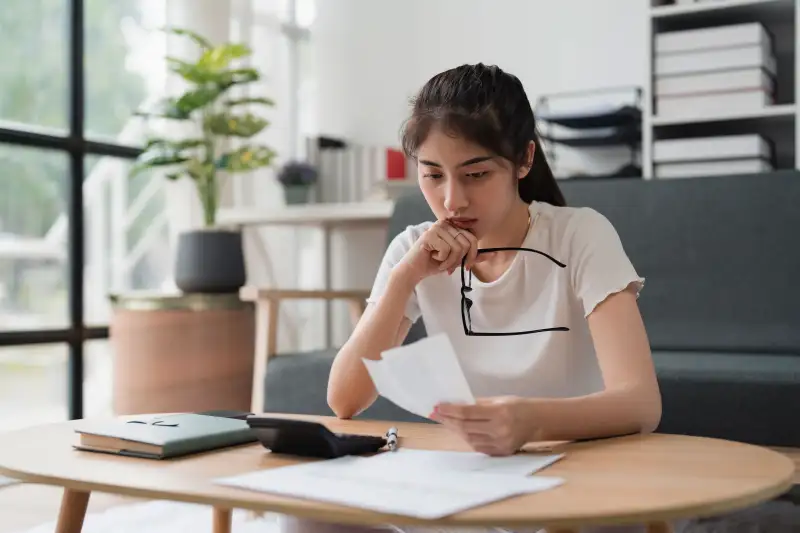 Sunrise Credit Services is a debt collection business that's been around for decades, and if you're dealing with the company, you'll want to figure out what's going on so you can take steps to protect your credit.
If you're receiving repeated phone calls from Sunrise Credit Services, that's probably an indication that the company is going after you for an old debt.
The debt collector may be trying to recover an unpaid bill you have on behalf of a company, or it may have purchased the debt from a business or lender and is now trying to collect for its own bottom line.
If possible, you want to avoid a collection account on your credit report. If it's too late for that, you should try everything you can do to get it removed.
A collection account can destroy your credit score. Plus, it will remain on your report for up to seven years if you don't remove it, potentially limiting future financial decisions and working against any efforts you make to build credit. The quickest way to get your credit score back on track is to remove the collection entry as soon as you can.
Table of Contents
What is Sunrise Credit Services?
Originally founded in 1974, Sunrise Credit Services, Inc. is a debt collection agency. It employs over 450 employees and it's part of a larger umbrella company, Sunrise Family of Companies, which includes NetTel USA and Sunrise Capital Management, Inc. Its headquarters are in Farmingdale, New York, and it's a late-stage debt collector, which means it may purchase the right to collect a debt from the original creditor.
Sunrise Credit Services collects a variety of debts, including:
Payday loans
Credit card debt
Installment loans
Auto loans
Student loans
Healthcare debt
Steps to remove Sunrise Credit Services from your credit report
So, how do you go about removing a collection account from your credit report? Here are the essential steps to take to ensure that Sunrise Credit Services stops reporting the debt to the major credit bureaus:
Understand your rights
Request a goodwill deletion
Validate the debt
Negotiate a pay-for-delete agreement
1. Understand your rights
No one enjoys dealing with debt collectors, in part because they can be aggressive when trying to get people to pay them. In some cases, they may even use illegal tactics, and that's why it's important to know your rights under the Fair Debt Collection Practices Act (FDCPA). The FDCPA is federal legislation that protects you from harassment, abuse and deception from debt collectors. It prohibits practices including:
Harassing you by telephone
Using profane or abusive language
Misrepresenting themselves when communicating with you
Reporting false information to credit bureaus
Contacting your friends, family or employer regarding your debt
Calling before 8 a.m. or after 9 p.m.
Calling after you request that they only contact you through U.S. Mail
Many debt collectors assume that customers aren't aware of their rights and will treat them poorly in order to coerce payments. However, they will stop if you call them out on their bad behavior. This is why it's important to understand what your rights are under the FDCPA. By educating yourself, you can make dealing with Sunrise Credit Services easier.
2. Request a goodwill deletion
If you do owe money, see if Sunrise Credit Services will agree — ideally in writing — to get the the collection removed from your credit report in return for payment of the debt.
You can write a letter explaining your request and the reason for your late payment. If you lost your job or source of income for some reason, it's a good idea to mention this.
3. Validate the debt
If your debt is outstanding and the company won't give you a goodwill deletion, you can try to get the entry deleted on a technicality. You can do this by looking for inaccurate or incomplete information through a debt validation request. There's no downside to doing this, and it's generally the first thing you should do when you hear from a debt collector.
The FDCPA allows you to ask a debt collector to verify that the debt belongs to you before you make any payments on it. Unfortunately, you only have 30 days after they first contact you to do this, so don't procrastinate.
You'll need to write a debt validation letter and send it via U.S. Postal Service Certified Mail. Debt collectors are notorious for saying anything to get you to pay a debt, so make sure you communicate in writing and not via phone calls so you have proof of what has been said. This letter will ask Sunrise Credit Services to confirm various details of the debt, such as the name, date and balance of the debt. It will also ask them to prove that they have authorization to collect the debt.
Sunrise Credit Services should respond to your debt validation letter and provide documentation that proves the debt is yours. Read through these papers with a fine-toothed comb and make a note of any information that seems inaccurate. If you see anything that doesn't match up, file a dispute with the three major credit bureaus (Equifax, Experian and TransUnion) and demand that Sunrise Credit Services close the account. This can get you out of paying the debt altogether.
4. Negotiate a settlement
You may be able to negotiate with Sunrise Credit Services to pay a reduced amount in exchange for removing the item from your credit report. The company may even accept less than the full amount you owe, depending on the circumstances.
For example, you could start by offering to pay Sunrise Credit Services half of the total balance and go from there. Once you reach a compromise, ask them to provide the details of the agreement in writing. Tell them that you won't make a payment until they do so.
After you receive the contract from Sunrise Credit Services, make your first payment and then check your credit report after 30 days. You should verify that the Sunrise Credit Services entry is no longer present on your credit report. If it's still there, reach out again and remind them of your agreement. Let them know that you have proof in writing and won't make another payment until the entry is gone.
Dealing with Sunrise Credit Services
If all else fails, you can always seek the help of a credit repair company, many of which will offer free consultations for case review. A credit repair company specializes in identifying and removing negative entries from credit reports. It handles all negotiations with the debt collector so that you don't have to. If you go this route, it's important to work with a reliable credit repair company to ensure that you successfully repair your bad credit.
Consumer complaints and Sunrise Credit Services
Although Sunrise Credit Services is a well-established debt collector, its customers often complain about their interactions with the company.
More than 1,000 complaints have been filed on Sunrise Credit Services with the Consumer Financial Protection Bureau (CFPB) in the past three years. These complaints relate to inaccurate reporting, harassment and other alleged Fair Debt Collection Practices Act (FDCPA) violations.
The Better Business Bureau gives Sunrise Credit Services a B+ rating; however, the BBB has over 300 complaints against the debt collection company on file for the past three years. Customer reviews show a one-out-of-five-star rating, with recent posts alleging violations of the Fair Credit Reporting Act (FCRA) and Fair Debt Collection Practices Act, harassment and invalid credit reporting.
Sunrise Credit Services contact information
You can contact Sunrise Credit Services at:
Mailing address: Sunrise Credit Services, Inc., P.O. Box 9004, Melville, NY, 11747
Phone number: 800-208-8565 or 800-645-9824
Website: sunrisecreditservices.com
FAQs for removing Sunrise Credit Services from your credit report
How to deal with Sunrise Credit Services?
When you're corresponding with a debt collection company, it's best to do everything in writing so you have records. If Sunrise Credit Services comes after you for an unpaid bill, you should ask for them to validate the debt. You can contest this if there are issues. Otherwise, you'll want to see if you can work with Sunrise Credit Services to get your debts cleared and credit report cleaned up.
How to negotiate with Sunrise Credit Services?
It is possible to negotiate with debt collection companies, even if you really do owe money. You can try to offer to pay a fraction of the debt they say you owe. However, Sunrise Credit Services may counter your proposal or try to insist you pay the full debt. If you're going to pay off the debt, you should also try to negotiate for Sunrise Credit Services to agree to ask the credit bureaus to remove any collection accounts from your credit report. Debt collection agencies don't have to pursue removal of a collection account just because you've paid them, which is why these agreements can be so important.
How to know whether Sunrise Credit Services is a scam?
If you are contacted by Sunrise Credit Services, the debt collection company may be pursuing a bill that you didn't pay. While you should always be on the lookout for scams, this is a well-established company that may own a legitimate debt of yours.
Disclaimer: This story was originally published on Sept. 9, 2020, on BetterCreditBlog.org. It has been updated with the current contact information for Sunrise Credit Services and recent consumer complaints. To find the most relevant information concerning collections or credit inquiries, read: How to Remove Collections from Your Credit Report or How to Remove Negative Items from Your Credit Report.