How to Remove CFNA from Your Credit Report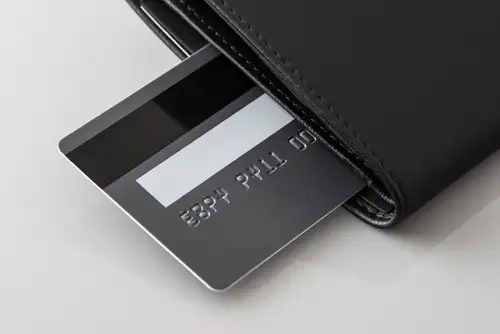 Are you worried about a new entry on your credit report from CFNA? If you apply for a Credit First National Association (CFNA) credit card, it appears as an entry on your credit report. However, this is nothing to worry about, as the addition of a hard inquiry is normal, but it may lower your credit score by a few points.
CFNA on your credit report
CFNA Bank is a credit card bank and credit arm of Bridgestone Americas. The bank offers credit cards for Firestone Complete Auto Care, Wheel Works and Tires Plus. It also provides credit services for more than 8,000 tire and auto companies across the country and has nearly 5 million cardholders.
When you apply for a CFNA card, the bank runs a hard inquiry that allows it to access your credit report. Here's how that works.
How does a CFNA hard inquiry impact your credit report?
Your credit report can undergo two kinds of checks: hard and soft inquiries.
A soft inquiry provides lenders with an overview of your credit, letting them pre-approve you for offers. Soft pulls also happen when you check your score or consent to a background check, but they do not affect your credit and won't result in a lower score or negative entry on your report.
On the other hand, banks use hard pulls to approve your credit card, loan and credit line applications. Hard pulls allow creditors to access your reports to decide whether you're a risky borrower. Lenders can obtain one, two or all three of your reports when you apply for a card.
A hard inquiry can drop your score by a couple of points and stay there for two years. After this time, the inquiry naturally disappears from your report. In isolation, hard inquiries barely affect your score, but several inquiries can do a bit more damage, as constantly applying for new cards signals to lenders that you are a risk. To avoid this negative effect, try only applying for funding that is more likely to get you approval based on your credit score.
Removing CFNA from your credit report
Hard inquiries are generally nothing to worry about, but if you didn't apply for a credit card or loan and find one on your report, it is a concern.
If you didn't know about CFNA until it appeared on your credit report, you could be the victim of identity theft. Otherwise, a reporting error could be to blame. Either way, here are a few tips for removing a hard inquiry from your credit report.
Dispute the inquiry with CFNA and the bureaus
The Fair Credit Reporting Act protects consumers from fraudulent or otherwise inaccurate credit reporting and allows customers to dispute inquiries with unknown origins.
If you suspect that someone has used your personal information to apply for a card with CFNA, or you fear there has been a reporting error, file a dispute with the credit bureaus. You can dispute an inquiry online, call a representative or mail in a letter of dispute.
We also suggest contacting the creditor, in this case, CFNA, to explain the situation and get more information. After filing a dispute, the bureaus should examine your case and dismiss the entry if it is found to be inaccurate.
Here is the contact information for CFNA:
Credit First National Association (CFNA)
BK-11/ Customer Service
P.O. Box 81315
Cleveland, OH 44181-0315
Phone number: 800-321-3950
Monitor your credit
A surefire strategy for catching errors on your credit report and disputing them promptly is to monitor your credit. You can choose from several free or paid credit monitoring apps with benefits that could include:
Free credit score updates

Alerts for changes to your report

Pre-selected credit and loan offers

Credit profile analysis

Resources for improving your score
Credit monitoring is key to stopping fraudulent entries from impacting your score and can alert you to potential identity theft.
Get help from a credit repair company
If the thought of calling and writing letters to creditors and credit bureaus makes you anxious, don't sweat it. You don't have to fight inaccuracies in your report on your own. If you need help with hard inquiries or any other credit issues, you could pay for a credit repair service.
Experts at credit repair companies investigate your credit woes, dispute inaccuracies and improve your score over time. They are also a great asset if you're struggling with the effects of:
Bankruptcy

Charge offs

Collection-stage debts

Foreclosure

Judgment

Poor payment history

Liens

Repossessions
If you're dealing with any of the problems mentioned above, take a look at our list of the best credit repair companies and pick the one that best fits your situation and budget.
Moving forward with your credit report
You shouldn't have trouble removing CFNA from your credit report if you never completed an application for one of their credit cards. However, if the impact of your card application on your credit score worries you, rest assured that a hard inquiry is a standard part of the application process. As such, it will barely alter your score and should have no effect a few months after the application.
The best thing you can do moving forward is to use your credit to your advantage. Stay up to date on payments and don't exceed 30% of your available credit to see the best results. As always, if you're facing any credit issues, don't hesitate to contact a credit repair company for help.
Update: This article has been updated to reflect the current contact information for CFNA.
Disclaimer: This story was originally published on December 29, 2020, on BetterCreditBlog.org. To find the most relevant information concerning collections or credit card inquiries, please visit: https://money.com/how-to-remove-collections-from-credit-report/ or https://money.com/get-items-removed-from-credit-report/