How to Remove Covington Credit from Your Credit Report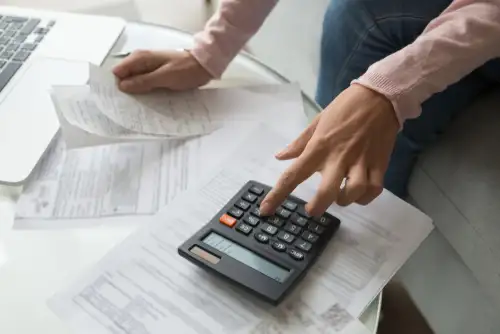 If you have an old debt hanging over your head, the Covington Credit debt collection agency may contact you. Covington Credit is a third-party collector that collects payments on behalf of original creditors or debt purchasers.
A debt collection agency, such as Covington Credit, is painful to deal with, and a collection account can wreak havoc on your credit score. Before pursuing payment, a debt collector must first open a collection account on your credit report, and it's best to remove a negative entry from your report ASAP.
Many consumers don't know how to remove negative marks from their credit reports. It's a daunting process, but there are strategies you can use to successfully clean up your credit report.
What is Covington Credit?
Originating in 2002, U.S.-based Covington Credit is a small debt collection agency. It's a subsidiary of Southern Management Corporation — a small consumer loan finance company — and it collects on behalf of a range of companies and industries, such as:
Health care

Utilities

Telecommunication

Government
It also offers personal loans as part of its financial services.
Covington Credit has relatively few complaints due to its brief history, but it's still unpleasant to deal with. It has two complaints against it on file with the Consumer Financial Protection Bureau (CFPB) and over 70 complaints with the Better Business Bureau (BBB) in the last three years. Most of these complaints relate to Fair Debt Collection Practices Act (FDCPA) violations such as:
Harassment

Inaccurate reporting

Failing to validate debt information
Steps to remove Covington Credit from your credit report
You can follow these steps to get Covington Credit off your credit report:
Request a goodwill deletion

Validate the debt

Negotiate a pay-for-delete agreement

Work with a professional
Request a goodwill deletion
If you paid your debt, you may think you blew your shot at deleting Covington Credit's entry, but this isn't the case. In fact, you may find it easier because it's possible to delete an entry by requesting a goodwill deletion. This is when a debt collector agrees to stop reporting your debt out of generosity. This is only an option if you paid the debt and have not had any late payments since.
A debt collector will usually agree to this type of deal if you have a good reason for your late payments, such as experiencing a medical emergency or job loss. To request a goodwill deletion, write Covington Credit a letter explaining why the debt went to collection and why you want it to remove the entry. For example, you're trying to qualify for a mortgage or have a baby on the way. Make sure you are sincere and polite in your letter; if you are too demanding, it's likely that the agency will ignore your request.
Validate the debt
If Covington Credit denies your request for a goodwill deletion or the debt is unpaid, your next option is to try to delete the entry on a technicality. You can do this by asking it to validate the debt and checking for any reporting inaccuracies.
It's common for information to get lost in the transfer from the original creditor to a debt collector. Sometimes the debt collector, in this case Covington Credit, has the wrong creditor name or debt amount on file. It's also possible that the debt doesn't belong to you. That's why it's important to request verification of all the information relating to a debt.
How to request debt validation
To ask Covington Credit for verification, you need to send a debt validation letter formally requesting Covington Credit to verify information such as the name on the debt, the amount and the date of debt acquisition. It's advisable to send the letter via certified mail to create a paper trail. It's also important that you don't wait to send this letter as most companies have a 30-day verification policy and may not acknowledge your request if you apply after that.
Once Covington Credit receives your letter, it should send you documentation proving that the debt belongs to you. Read each document carefully and make a note of any information that seems inaccurate or inconsistent. If you find anything that doesn't match the information that you have regarding the debt, you can file a dispute with the three major credit bureaus, and if they agree that Covington Credit has incorrect information, they'll delete the entry from your report. This can get you out of having to pay the debt altogether.
Negotiate a pay-for-delete agreement
If you can't delete the entry due to inaccurate reporting, your next step is to negotiate a pay-for-delete agreement with Covington Credit. This is a relatively straightforward concept where you agree to pay Covington Credit for the debt in exchange for the removal of its entry from your credit report. It's often a difficult deal to strike with a debt collector, but the company will agree to it if it's desperate for payment.
Start by offering to pay Covington Credit half of the debt. It'll probably push back on this, so you'll need to negotiate until you reach an agreement.
Once you settle on an amount, ask Covington Credit to send you a written agreement clearly stating the terms of the deal. Make your first payment after you receive this and check that it's accurate. Check your credit report 30 days after you make a payment to confirm Covington Credit removed its entry, and if it still appears, contact the agency and remind it of your agreement.
Work with a professional
Negotiating with debt collectors is difficult, and you may feel like you're not getting anywhere with Covington Credit. If this is the case, consider contacting a credit repair company or law firm. A credit repair company can help you remove any negative marks from your credit report by communicating and negotiating with Covington Credit directly. They understand the ins and outs of the debt collection industry and can often get results quicker than you can on your own.
However, it's important to work with a reputable company. Consider working with Credit Saint. This company has a successful history of removing Covington Credit collection accounts from its customers' credit reports, and it can help you clean up your credit report and improve your credit score.
Covington Credit contact information
The contact details for Covington Credit are:
Address:
P.O. Box 1947
Greenville, SC 29602
Phone number: 866-413-1836
Website: https://www.mymoneytogo.com/covington-credit/
Dealing with Covington Credit
No one wants to deal with debt collectors, but there are effective ways to manage them. By taking the correct steps and dealing with Covington Credit ASAP, you can minimize the impact on your credit score and stress levels.
Update: This article has been updated to reflect the current number of BBB complaints against Covington Credit and provide current contact information.
Disclaimer: This story was originally published on August 31, 2020, on BetterCreditBlog.org. To find the most relevant information concerning collections or credit card inquiries, please visit: https://money.com/how-to-remove-collections-from-credit-report/ or https://money.com/get-items-removed-from-credit-report/