How to Remove Northland Group from Your Credit Report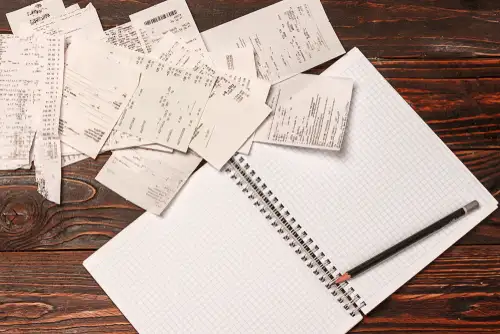 It can take just one missed payment on your car loan, credit card or phone bill to harm your credit score and put you on a debt collection agency's list. Your payment history constitutes 35% of your credit profile, and the longer you go without paying a debt, the more damage it does. Having a debt collection agency account can devastate your credit score. Fortunately, you can remove a debt collector from your credit report if you know how to deal with it.
This article provides strategies that can help you to remove Northland Group from your credit report, stop it from calling you and boost your credit score with the three major credit reporting agencies.
What is Northland Group?
If Northland Group contacts you, you may question if it's legitimate. A Minneapolis-based agency, Northland Group, Inc., is a certified, national debt collector. While it isn't a household name, it collects for some well-known service providers. Founded in 2006, the agency operates out of Edina, Minnesota, at the following address:
7831 Glenroy Road
Suite 250
Bloomington, MN 55438
Phone number: 425-585-7573
Website: www.northlandgroup.com
Northland Group has 451 complaints on file with the Consumer Financial Protection Bureau (CFPB). The Better Business Bureau (BBB) keeps complaints for three years, but Northland Group doesn't currently have BBB accreditation. Northland Group merged with Radius Global Solutions LLC, so an entry can also appear on your credit report under this name.
Northland Group collects debts on behalf of LVNV Funding, LLC. for businesses in various industries and focuses on accounts receivable management. This includes debts relating to:
Automotive loans

Credit cards

Government organizations

Health care facilities

Mortgages

Student loans

Telecommunications and utility companies
3 ways to remove Northland Group from your credit report
If dealing with Northland Group's frequent calls and letters is annoying, the steps below can help you find a quick solution to your problems:
Ask for debt validation

Negotiate a pay-for-delete agreement

Hire a credit repair company
1. Ask for debt validation
The first step to deleting a collection account from your report is to ask for validation. You must send a debt validation letter within 30 days of Northland Group first contacting you. The Fair Debt Collection Practice Act (FDCPA) requires a debt collector to provide evidence that the debt it's attempting to collect is legitimate.
This strategy can succeed even if you owe Northland Group money. Northland Group isn't the original creditor, and documentation often goes missing during the transfer of a debt. If the collection agency can't verify your debt in a timely manner, it must remove it from your report. Within a month, you should see an improvement in your credit score and an end to the annoying phone calls.
2. Negotiate a pay-for-delete agreement
If the debt collector validates your debt or you miss the 30-day window to dispute your claim, you still have options to get Northland Group off your credit report. Your next step is to seek a pay-for-delete agreement. This strategy involves paying the agency in exchange for the deletion of its collection account.
Simply paying a debt collector the amount you owe may stop the calls, but it won't help your credit report. You need written confirmation of your agreement and assurance Northland Group will report your payment to the credit bureaus and delete the entry. Otherwise, it can damage your score for up to seven years.
A major advantage of a pay-for-delete agreement is that collection agencies often agree to accept a payment that's only a portion of what you owe. Consider offering Northland Group 50% of your debt and negotiate from there. Once you reach an agreement — and receive it in writing — you can make the payment, and Northland Group should disappear from your credit report quickly. If it's still there after 30 days, contact the agency to move the process along.
3. Hire a credit repair company
While you can navigate the credit repair process yourself, it's typically a tiresome task, especially in complicated situations that involve liens, bankruptcies or multiple collections. However, you don't have to face it alone. Credit repair companies offer reasonably priced services, and often free case evaluations, to help you get your score back on track.
Even if your credit issue has an easy fix, a credit repair service can perform a case review and handle all communications with the collection agency. It can dispute your debt, negotiate a settlement and ensure the agency doesn't violate your rights under the FDCPA.
There are reputable credit repair companies available that are affordable, highly rated and results-driven. Whether you hire one of these companies or confront Northland Group on your own, you can improve your score quickly. But please note, prior results don't guarantee the same outcome in each case.
How does Northland Group work?
Companies such as LVNV Funding specialize in purchasing debts from lenders and service providers. If a debt remains unpaid for a month or longer, the service provider or creditor can sell it to a debt buyer. These companies purchase debts at discounted rates and profit when consumers make payments.
If LVNV Funding hires Northland Group to collect a debt from you, it can contact you by phone or mail until you settle the debt. It may even threaten to garnish your wages. It'll also place a collection account on your credit report, which can drop your score anywhere from a few points to hundreds.
A Northland Group collection account can remain on your credit report for years, and although its impact on your score will diminish over time, it can still cause long-term damage. Fortunately, you can remove a collection account from your report using the simple strategies in this article.
Dealing with Northland Group
Radius Global Solutions and Northland Group have hundreds of consumer complaints on file with the BBB and the CFPB. However, Radius Global Solutions holds BBB accreditation and an A+ score, which suggests that it is committed to settling customer complaints. Complaints about Northland Group relate to its inaccurate reporting and inability to validate debts.
If you deal with Northland Group, make sure you're aware of your rights under the FDCPA. This act protects consumers from unethical debt collection practices, such as contacting family or co-workers about your debts, attempting to collect debts beyond the statute of limitations, using vulgar and intimidating language and threatening illegal actions.
It also allows you to choose how you communicate with Northland Group. Always communicate in writing so that you have documentation of any agreements and evidence if there's an issue removing the account from your credit report.
Disclaimer: This story was originally published on September 8, 2020, on BetterCreditBlog.org. To find the most relevant information concerning collections or credit card inquiries, please visit: https://money.com/how-to-remove-collections-from-credit-report/ or https://money.com/get-items-removed-from-credit-report/