How to Remove Professional Finance Company from Your Credit Report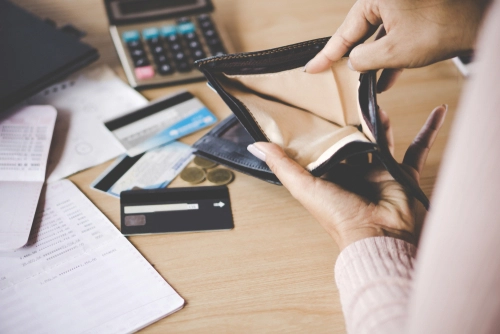 If Professional Finance Company contacts you, it's probably pursuing an old, unpaid debt. This can lead to unpleasant interactions with creditors and constant harassment for payment. A collection account on your credit report can damage your credit score for up to seven years, even if you pay it. To improve your credit, you need to handle the Professional Finance Company collection ASAP.
Is Professional Finance Company legitimate?
Originating in 1904, Professional Finance Company is a legitimate, medium-sized debt collection agency with headquarters in Greeley, Colorado. It offers services for debt recovery, self-pay/early-out and debt purchasing. It collects debts on behalf of creditors in a range of industries, including:

Consumer retail lenders

Financial service organizations

Government agencies

Health-care providers
Professional Finance Company can also appear on your credit report as:
pfccollects.com

PFC

Professional Finance Company, Inc.

ACA International
It currently has around 94 complaints against it in 2021 on file with the Consumer Financial Protection Bureau and 25 in the last three years with the Better Business Bureau. Most of these complaints relate to inaccurate credit reporting and failing to respond to debt validation requests.
Steps to remove Professional Finance Company from your credit report
Even if you pay your debt to Professional Finance Company, the collection account will remain on your report. It'll continue to impact your credit score with the three major credit bureaus unless you remove the entry.
The following steps can help you remove the collection entry from your credit report:
Understand your rights

Request debt validation

Request a goodwill adjustment

Hire a professional
Understand your rights
The Fair Debt Collection Practices Act (FDCPA) is federal legislation preventing debt collectors from harassing or abusing customers. It also allows customers to view the information in their credit report and dispute information that's inaccurate.
Some of the actions the FDCPA prohibits are:
Contacting you before 8 a.m. or after 9 p.m.

Contacting you at work or at a time you say is inconvenient

Contacting your family, friends or employer regarding your debt

Using harassing or abusive language

Threatening legal action that it can't or won't take

Misrepresenting itself when contacting you

Misrepresenting information regarding your debt
If Professional Finance Company engages in any of these actions, tell them that they're in violation of the FDCPA and hang up. It's essential that you understand your rights under the FDCPA when you deal with Professional Finance Company. Arming yourself with this knowledge can help you as you negotiate the details of your debt and credit entry.
Request debt validation
Sometimes the debt collection company must delete the entry on a technicality. This requires you to ask for debt validation to check that it has the correct information about your debt. The debt collection process isn't perfect, and information can go missing in the transition from the original creditor to the debt collector.
Under the FDCPA, you have the right to request that the collection agency verify the information relating to your debt. You need to send a debt validation letter to Professional Finance Company within 30 days of the first time it contacts you. You can dispute the collection with the credit agency using the advanced dispute method. For this to work, you'll need to review a current copy of your credit report, look closely at the Professional Finance Company entry and note any inaccuracies.
This can include the:
Balance

Account number

Original debt date

Closure date

Account status
If you find any incorrect information on your reports, you can write a credit dispute letter. If the credit agency can't verify the collection, it must remove it.
Request a goodwill adjustment
Another option is to request a goodwill deletion. This is only an option if you paid the debt and want the collection company to remove the entry after the fact. A goodwill letter explains your late payments and reasons for requesting a deletion. For example, if you're trying to buy a house and can't get a loan due to a collection account, you could request a goodwill deletion.
If your situation merits it and you ask nicely, Professional Finance Company may remove the account out of goodwill. It helps if you can provide a record of your timely payments since paying the debt. If you need help writing an effective goodwill letter, you can use a template.
Hire a professional
If you don't have time to negotiate with a collection agency, a credit repair company can help. They can handle the entire process and answer questions such as:
There are plenty of reputable credit repair professionals out there, including Credit Saint. These professionals can remove unwanted entries from your credit report quickly, which can ease your stress.
Professional Finance Company contact information:
Address:
5754 West 11th Street Ste 100
Greeley, CO 80634
Mailing Address:
P.O. Box 1686
Greeley, CO 80632-1686
Phone number: 855-267-745
Toll-free number: 800-864-4391
Dealing with Professional Finance Company
The process of removing a collection account from your credit report isn't easy, but it's worth it. By taking care of it ASAP, you can prevent extensive damage to your credit score.
Update: This article has been updated to reflect the current number of BBB and CFPB complaints against Professional Finance Company and current contact information has been updated.
Disclaimer: This story was originally published on August 7, 2020, on BetterCreditBlog.org. To find the most relevant information concerning collections or credit card inquiries, please visit: https://money.com/how-to-remove-collections-from-credit-report/ or https://money.com/get-items-removed-from-credit-report/