How to Remove Regional Acceptance Corp. from Your Credit Report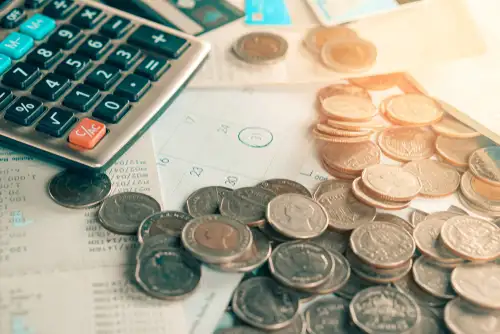 Sometimes life comes with unexpected expenses and financial hardships, and it's easy to fall behind on payments and find yourself with a debt in collections. If a negative entry from Regional Acceptance Corporation appears on your credit report, it probably means you have a car loan debt.
A collection account can significantly damage your credit score because it stays on your report for up to seven years. Fortunately, there are strategies you can use to remove Regional Acceptance Corporation from your credit report quickly.
What is Regional Acceptance Corporation?
Regional Acceptance Corporation isn't familiar to most consumers, but its parent company, BB&T Bank (now Truist), is; it issues the financial institution's auto loans. The company began providing auto loans over 40 years ago, and it specializes in loans for individuals with mediocre credit.
Regional Acceptance Corporation has its headquarters in Greenville, North Carolina, at the following address:
1424 E Fire Tower Road

Greenville, NC 27858-4105

Phone number: 877-722-7299
How does Regional Acceptance Corporation work?
After a certain period, usually 30 days, an unpaid debt enters collections. The company you owe money to can then call you frequently and send you letters about your debt until you pay it. Regional Acceptance Corporation can also turn your debt over to a collection agency, which is typically even more persistent with its calls and letters.
If your debt goes to collections, a negative entry hits your credit report, and the entry can remain on your report for up to seven years, regardless of whether you pay off your debt. Your payment history accounts for 35% of your credit score, and a collection account can lower your score anywhere from a few to dozens of points. That's why it's important to get Regional Acceptance Corporation off your report.
3 ways to remove Regional Acceptance Corporation from your credit report
The following are the key strategies you can use to remove a Regional Acceptance Corporation collection entry from your credit report:
1. Request debt validation
If a collection entry appears on your report, the Fair Debt Collection Practices Act (FDCPA) grants you 30 days to dispute it. The first step is to send the collection company a debt validation letter. You can use a free template to help you write it. Regional Acceptance Corporation should respond by sending you information regarding your account to validate its collection attempt. If it can't validate the debt, it'll drop the entry from your report and stop contacting you.
This strategy is crucial if you believe the collection company is contacting you regarding a debt that isn't yours, but it's also worth a shot if you owe money on your BB&T auto loan.
2. Negotiate a pay-for-delete agreement
If it's too late to send the company a debt validation letter, your next step is to start negotiating. Simply paying what you owe Regional Acceptance Corporation won't result in the deletion of the collection entry, so to do this, you need a guarantee from the company that it'll remove it if you make a payment. Companies often accept a reduced payment to settle an account, which means you can negotiate with Regional Acceptance Corporation and potentially pay less than what you owe.
When you reach an agreement, make sure you get it in writing. If a company representative agrees to your proposal over the phone, there's no documentation confirming the negotiated amount or a guarantee it'll delete the collection entry.
After you receive the written agreement and make a payment, your credit report should update. If the collection account is still there after 30 days, follow up with the company to ensure it notifies the credit bureaus.
3. Work with a credit repair company
Getting a collection entry off your credit report is a tedious process. If you want help to deal with Regional Acceptance Corporation, consider contacting a credit repair company. The staff at these companies are experts who can help you maneuver through a wide range of credit issues. They'll dispute inaccuracies, negotiate payments and help you set and meet financial goals.
Many of these companies also offer flexible options in multiple price ranges. Regardless of whether you have a few negative entries or a whole host of issues bringing down your score, you can benefit from the services of a credit repair company.
There are plenty of reputable credit repair companies to choose from, so consider working with one of these to improve your credit score and keep it on track.
Dealing with Regional Acceptance Corporation
Before contacting Regional Acceptance Corporation, it's important that you familiarize yourself with your rights under the FDCPA. You can also check out the company's reviews on the Better Business Bureau and the Consumer Financial Protection Bureau websites, as debt collectors are notorious for harassment and erroneous reporting.
The FDCPA ensures that debt collectors treat consumers ethically and respectfully and provide accurate reporting. For example, it limits the hours during which collection agencies can contact you and prohibits them from contacting anyone else about your debt. It also allows you to set the terms for how representatives contact you. It's advisable to communicate with Regional Acceptance Corporation in writing rather than over the phone so that you have documentation of every conversation.
Update: This article has been updated to reflect the current contact information for Regional Acceptance Corporation.
Disclaimer: This story was originally published on November 17, 2020, on BetterCreditBlog.org. To find the most relevant information concerning collections or credit card inquiries, please visit: https://money.com/how-to-remove-collections-from-credit-report/ or https://money.com/get-items-removed-from-credit-report/