How to Remove SYNCB from Your Credit Report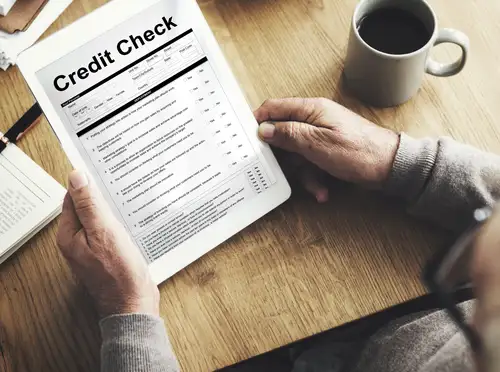 If you've come across the name SYNCB/PPC on your credit report, it's likely because you applied for a credit card with Synchrony Financial Bank or one of its popular retail partners. Many factors can impact your credit score, from your payment history to your credit limit. Applying for a line of credit with your financial institution of choice can also influence your score.
Whether you're in the market for a mortgage, auto loan, or credit card account, your new account application can result in a hard inquiry on your credit report, which can ding your credit score for years. Fortunately, there are some strategies you can use to remove a hard inquiry from your credit report.
What is SYNCB?
The name SYNCB is likely unfamiliar to most people who encounter it on their credit report, but it represents a popular national online bank, Synchrony. Rest assured, SYNCB is legitimate. A Fortune 500 company, Synchrony Bank is a U.S. FDIC-insured bank with over 80 years of service under its belt.
Synchrony offers several financial products, from CDs, MMAs and IRAs to credit cards and loans through partnerships with other lenders. The online bank is famous for its extensive lineup of credit cards (Visa and MasterCard) for popular retailers, including:
Amazon

American Eagle

Ashley Furniture

Chevron

Google
Lowe's
PayPal
TJ Maxx
Sam's Club and Walmart
Sony
Steps to removing SYNCB from your credit report
A hard inquiry on your credit profile can drop your score and hurt your chances of lenders approving your applications.
Dispute a hard inquiry with a validation letter
If you never applied for a credit card or loan from SYNCB or one of its partners, your first step should be to dispute the claim. Identity theft is rampant, particularly with so much personal information readily available, such as social security numbers, cell phone numbers and even bank account information. With little knowledge, thieves can easily use your information to open accounts in your name.
When disputing a hard inquiry, you can send the issuer, SYNCB, a debt validation letter. When you take this route, the bank must promptly provide evidence of your credit application or remove the hard inquiry from your credit report. You can also submit a letter to the three credit bureaus disputing the hard inquiry.
Whether you applied for a Synchrony card or not, disputing the inquiry may allow you to quickly remove it from your report. The key to disputing an entry on your credit report is to act quickly — you have 30 days to seek validation for an entry on your credit report.
The same applies to disputing collections accounts if a debt collector contacts you. This is why frequently monitoring your credit score to catch any changes is important. In this regard, a free credit monitoring service is a major asset, allowing you to check your report regularly and alerting you to changes to your score.
SYNCB's contact information is as follows:
Mailing Address: FCBI/ Billing Error,P.O. Box 965035, Orlando, FL 32896-5035
Phone Number: (800) 250-5411
Website: http://www.synchrony.com
BBB Rating: A+
Work with a credit repair company to remove the hard inquiry
Writing and calling creditors and credit bureaus is stressful and time consuming, especially when your credit situation is complicated. If you want to leave the hassle of dealing with creditors to someone else, consider working with a credit repair company. These companies work quickly to ensure accurate reporting, dispute your claims, and remove entries from your report. And, if you're dealing with more than a hard inquiry, a credit repair company can be downright essential.
Credit repair companies can help with several complex credit issues, including:
Bankruptcy

Charge-offs

Debt collectors

Foreclosures

Judgments

Late payments

Liens

Property repossession
A credit repair company can get to the bottom of your credit issues quickly, boosting your credit score in no time.
How long does an SYNCB hard inquiry stay on your credit report?
One of the most frequently asked questions or FAQs is, "how long will a hard inquiry stay on my credit report?"
Many people don't realize that applying for a retail credit card in a store can damage their score in minutes. If you've applied for a retail card with one of SYNCB's partner brands, this could be the reason for the SYNCB hard inquiry on your report. When you apply for credit from SYNCB or any lender, the bank runs a check on your credit profile before deciding to approve your application.
While checking your credit score online from a service such as Credit Karma is a soft credit pull and doesn't affect your credit, a hard pull from a lender does. In this process, the lender can request your credit report from one or all the major credit bureaus, potentially impacting your Equifax, TransUnion and Experian scores.
The severity of a hard inquiry lessens over time, but it remains on your report for two years. While one credit card application may only do minimal damage to your score, hard inquiries can add up quickly and hurt your credit.
Removing SYNCB from your credit report
There's no reason an application for a credit card should hold you back from securing approval for a competitive mortgage, student loan or any other line of credit. Though one credit card application won't ruin your credit, it can affect your score for up to two years.
If SYNCB, PayPal or one of its other partners has appeared on your credit report and lowered your score, consider disputing the debt or hiring a credit repair company to improve your score. If you're looking for a place to start, the following credit repair companies have a proven track record of success, with countless reviews from satisfied customers with soaring credit scores:
Lexington Law

Sky Blue

Credit Saint
Update: This article has been updated to reflect current contact information for SYNCB.

Disclaimer: This story was originally published on August 7, 2020, on BetterCreditBlog.org. To find the most relevant information concerning collections or credit card inquiries, please visit: https://money.com/how-to-remove-collections-from-credit-report/ or https://money.com/get-items-removed-from-credit-report/