How to Remove WF CRD SVC from Your Credit Report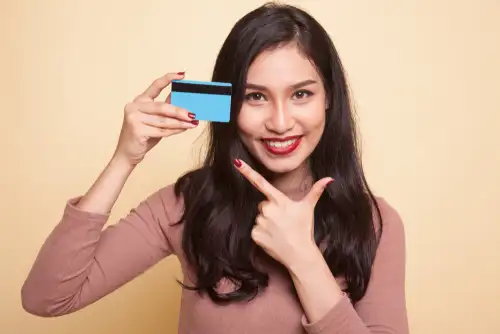 Lots of factors can impact your credit score, including applying for new credit. If you're wondering about an entry from WF Crd Svc, it's likely on your report because you applied for a Wells Fargo credit card.
It can be painful to see your score drop. But as long as you really did apply for credit from Wells Fargo, you have nothing to worry about. However, if you've never submitted a Wells Fargo application, identity theft or a reporting error could be to blame.
In this guide, we'll explain what WF Crd Svc. is. We'll also explain how hard credit inquiries work and what you can do to get a fraudulent inquiry off your report.
WF CRD SVC on my credit report
You might not be familiar with WF Crd Svc, but there's a good chance you'll recognize the company behind the credit report code. Wells Fargo is one of the nation's leading banks. Along with offering checking, savings and investment accounts, it provides several loans and credit cards.
You can use Wells Fargo's cards for several purposes, such as:
Cashback

Rewards

Credit building

Balance transfers
Wells Fargo Card Services could be on your report as a hard inquiry for a couple of reasons. You may have applied for one of Wells Fargo's cards or consented to be an authorized user on a family member's account.
How does a WF CRD SVC hard inquiry impact your credit report?
Hard inquiries differ from soft inquiries in a few ways. A soft credit pull can occur when:
You check your credit score

A potential lender pre-approves you for certain offers

You submit to a background check for a job

A prospective landlord checks your credit
Soft credit checks don't affect your score, regardless of how many are present. And the agencies don't always add them to your report.
When you apply for a mortgage, loan or credit card, you'll have to consent to a hard inquiry. This type of credit check gives companies and banks access to your complete credit reports. This information helps them decide whether they should lend you money.
If you've applied for a Wells Fargo card, the bank may have obtained any one of your credit reports. This could affect one, two or all three of your scores.
One hard inquiry should only drop your score by a couple of points and can stay on your report for a maximum of two years. After a year, however, the entry should have virtually no impact on your score. That being said, if you have numerous hard inquiries at once, it can suggest that you aren't the most reliable borrower. This could hinder your future approval odds.
As such, several inquiries can do more severe damage to your score.
How to remove WF CRD SVC from your credit report
While a hard inquiry isn't likely to lower your score much, you should never ignore an inquiry you don't recognize. So, if you've never applied for a Wells Fargo card or loan, here are two strategies to help you get the hard inquiry deleted from your report.
Dispute the inquiry
If you did apply for a Wells Fargo credit card, there's not much you can do to get a hard inquiry removed. As a matter of fact, your best bet is to wait for it to naturally fall off your report. However, getting an inaccurate entry deleted from your report is easy, due to the Fair Credit Reporting Act.
First, you should reach out to Wells Fargo's customer service team to get more information regarding the credit application. Then you should dispute the fraudulent entry with the credit bureaus who are displaying the entry on your reports.
You can easily dispute an entry online, or you can call or mail a letter to the bureaus if you prefer. Mailing a letter is usually preferable as it gives you an automatic paper trail of all communication. Make sure you keep copies of letters you send and only send by recorded delivery.
The bureaus will then launch an investigation into the inquiry. If they find that it's fraudulent, they'll drop the entry from your report promptly.
Mailing:
Wells Fargo
420 Montgomery Street
San Francisco, CA 94104
Keep tabs on your credit
The best way to catch new entries on your credit report is to use a credit monitoring service. This way, if someone lifts your Social Security number and uses it to apply for a credit card, you'll be the first to know.
You can easily monitor your credit with Credit Karma, a free service that keeps you in the loop when it comes to your credit report. In addition, you'll get regularly updated scores, a breakdown of your credit profile and card and loan offers with high approval odds. More importantly, you'll get resources to help you if you're confronted with a fraudulent credit entry.
Work with a credit repair company
Facing the possibility of identity theft can be daunting. However, if your report features inaccurate entries, you may want to look into a credit repair service. Credit repair companies can get to the bottom of hard inquiries. Whether you've been the victim of identity fraud or a reporting error, they'll ensure that inaccurate entries disappear from your report swiftly.
They also deal with more troubling credit problems, such as:
Liens

Repossessions

Judgments

Debt collectors

Bankruptcy

Charge-offs
Wherever you stand with your credit, these companies can help take your score to the next level.
Dealing with WF CRD SVC on your credit report
If you applied for a credit card from Wells Fargo and you're stressing over the impact, there's good news. Whether the company approved your application or not, a credit card application isn't likely to keep future lenders from approving you for credit or loans. Hard inquiries do minimal damage, so little that they won't have an effect on your score in a few months. And if you didn't apply for a Wells Fargo card or agree to be an authorized user, there are plenty of resources to help you get it off your credit report.
Update: This article has been updated to include Wells Fargo's contact information.
Disclaimer: This story was originally published on December 28, 2020, on BetterCreditBlog.org. To find the most relevant information concerning collections or credit card inquiries, please visit: https://money.com/how-to-remove-collections-from-credit-report/ or https://money.com/get-items-removed-from-credit-report/