How to Save $60 and Make Your Own LOL Surprise! Ball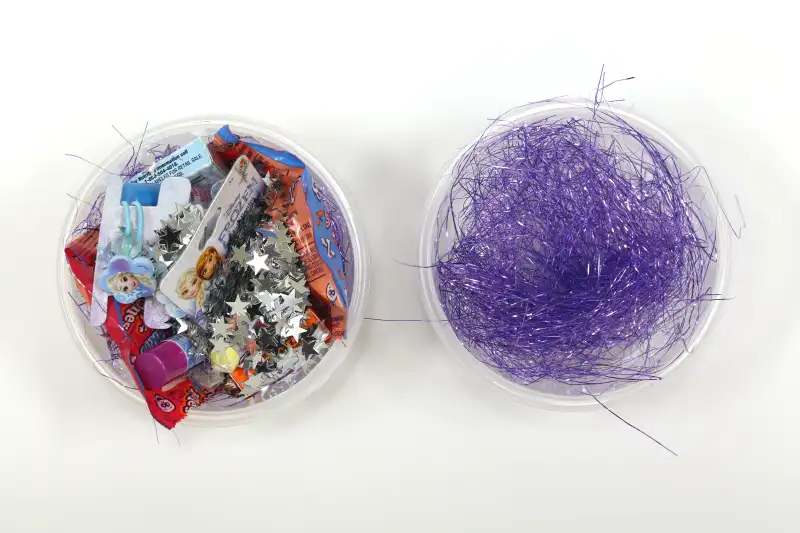 The LOL Surprise! Big Surprise ball quickly is becoming one of the hottest toys of the holiday season—so much so that it's sold out at most nationwide retailers.
When you can find it, this must-have toy also retails for almost $70—and it's priced much higher on sites like eBay.
At its most basic, a surprise ball is a circular object that's filled with a number of smaller gifts—and wrapped up so the recipient has to spend time unwrapping all the fun inside. Surprise balls have been around for a number of years, with homemade versions available from dozens of sellers on sites like Etsy.
If you don't want to spend the $70 on the "official" surprise ball it's easy (and cheap) to make your own version. Plus, making your own allows you to personalize the gifts inside, and customize the outer appearance. For a teenager, for example, you might include some gift cards, earbuds and nail polish. Or for a little one who loves cars, you can pack a small Matchbox play set inside, then wrap the ball in green and blue streamers.
How to Make a Surprise Ball at Home
The first step is to find the outer shell. If you live near a craft store, your best bet is to purchase two Styrofoam hollow half balls. Most stores stock these in various sizes; you'll just need to find one big enough to accommodate the gift surprises you want to include. Alternatively, you could purchase two dry foam half-balls—the kind used for floral decorating—and hollow out the center, as if it were a pumpkin.
If you don't have a craft store nearby, you can use circular plastic containers, like the ones sold for soup or small snacks. If none of those options work, you can create your own outer shell out of papier-mâché.
Once you have the outer shell sorted, fill one half with the goodies—small toys, candies, and other small gifts. To make it more fun, you can even wrap these individually. Then add in some shredded gift wrap or tissue paper. Finally sprinkle in some confetti.
Take the second half of the sphere and place it on top. Use colored duct tape, or a hot glue gun, to attach the two halves.
Then start wrapping! Take at least two colors of party streamers and alternate wrapping the outside of the ball up. If your shells are not completely circular, focus on adding padding to the flatter surfaces.
When it's all wrapped up, tuck the ends of the streamers into the nearest seam and glue or tape to keep in place.
How Much It Costs to Make a DIY Surprise Ball
Money created one here—in this case, one intended for a Frozen fan with an interest in hair and makeup.
Here's how the costs broke down.
2 outer shell halves: $1.29
1 roll of colored duct tape: $1.29
2 packs of party streamers: $2.98
1 bag of shredded filler: 1.29
1 packet of confetti: $1.59
1 bag of mixed candy: $1.29
2 lip glosses: $1.99
1 pack of hair accessories: $1.99
___________________________
Total: $8.15