These 2 Charts Show Just How Popular Meal-Kit Services Are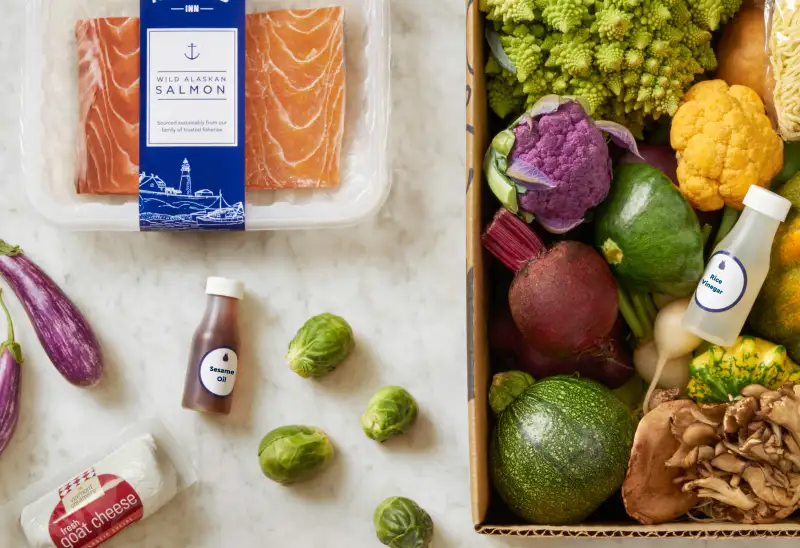 Meal-kit services may be the latest food craze vying for your dollar, but consumers seem to be stewing over whether they're worth it.
Five years after the first home delivery meal-kit services debuted in the U.S., they're still struggling to gain momentum. Despite raising more than $650 million collectively from venture capital firms, roughly 19% of Americans have actually tried a meal-kit service such as Blue Apron, according to a recent survey of more than 2100 people conducted for Money on behalf of Morning Consult.
And for those who did sign up for a subscription (which generally costs $60 per week), the price point is overwhelmingly the reason they quit, according to the survey. Most people said they only used a meal kit service once—likely to take advantage of the low-cost or free first box promotions that are splashed all over social media.
Yet when Money tested out the six most popular meal kits, we found that despite the high upfront cost, meal kits can be a good value. For those looking for superior ingredients like organic produce and sustainably-raised meat, the cost of a meal kit like Plated is actually cheaper than doing it yourself. And for those tight on time, meal kits cut down on trips to the grocery store and meal planning.
With people placing such a high value on the cost, it's no surprise that Blue Apron—which is one of the cheapest options on the market—is the most popular, with almost half (43%) of people reporting they've ordered a box, according to Morning Consult. HelloFresh is the second-most popular, followed by Plated. And in more good news for Blue Apron, its customers, generally stay on for longer than they do with the other meal kits surveyed. About a third only use Blue Apron once, but 12% of people surveyed report they were still subscribed to the meal kit service after 3 months—that's double the percentage of the retained customers customers at other meal kit companies, Morning Consult found. Overall, most people don't seem to go past the 5-8 week mark.
;
So who is using these meal kits? It turns out exactly who you'd expect: millennial urbanites.
According to the survey data, about 29% of millennials (those aged 18-29) and 26% of Gen-Xers (those aged 30-44) report trying a meal kit service, compared to only 12% of those over age 45 say they've tested them out. And 1 in 4 of those who have tried a meal kit are urban dwellers, as opposed to only 14% of those living in rural areas.
Generally, men are slightly more likely to order a meal kit, with 23% saying they've used a service as opposed to only 15% of women. And those with more disposable income are definitely more game to try meal kit services: among income brackets, those earning over $100,000 were the top subscribers.
But with more companies jumping into the market, including grocery store chains, the average price point for these boxes may drop and become more appealing to other segments. For example, Amazon recently filed for a U.S. trademark for a potential meal-kit service. Meanwhile Marley Spoon rolled out a new service, Dinnerly, which promises crowd-pleasing meals for just $5-per-person (half the cost of Blue Apron).