This Is Why Vegetarians Lose Money on Meal Kits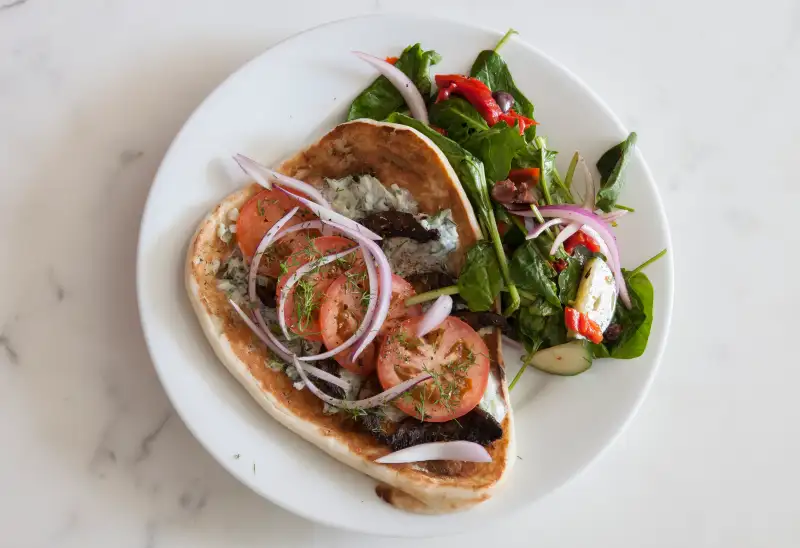 Photograph by Tom Volkommer
Want to get the most value from a home delivery meal kit service? Eat meat.
While some services like Green Chef give a discount to those who opt for a vegetarian meal plan, it's still a better value to order meals with meat in them.
During the course of Money's ranking of the the six popular meal kit services to determine which provided the best value, we found this to be especially true with meal kit services that offer a number of recipe options for a number of diets, including vegetarian and vegan. The companies Money evaluated — Blue Apron, Green Chef, Martha & Marley Spoon, Plated and Sun Basket — all allow customers to choose between meat and vegetarian meals (HelloFresh is the lone wolf in this regard, separating out vegetarian and carnivore meal plans).
It's nice to have the variety of options, but simply put: vegetarian meals are cheaper. One study by the Journal of Hunger & Environmental Nutrition calculated that vegetarians save a minimum of $750 a year on food compared to meat-eaters. Yet when it comes to meal kit services, you generally pay the same amount ($10-$15 per person) no matter which option you order. So the cheaper the meal is for the company to assemble, the less value you achieve.
Money found that of the dozen meals it tested, when meals contained meat, they were about 4% more expensive to purchase the same meal with the same ingredients at a grocery store. And that gap widens when you look at meal-kit services that don't prioritize organic produce, like HelloFresh and Blue Apron. For example, Money found independently purchasing the ingredients for Blue Apron's Creamy Lumaca Rigata Pasta recipe (vegetarian) was 16% cheaper than the Persian-Style Chicken.
That's not to say that the vegetarian meals are a bad bargain. Money found the meal kit services' vegetarian recipes evaluated cost around $11 per person to purchase, whereas Blue Apron, HelloFresh and MarleySpoon all sell their meals for less.
Yet ordering meat-based options generally will get your more bang for your buck. So if you're looking for one more reason to keep on being a carnivore, here it is.