How to Watch the 2019 Grammys Online for Free Tonight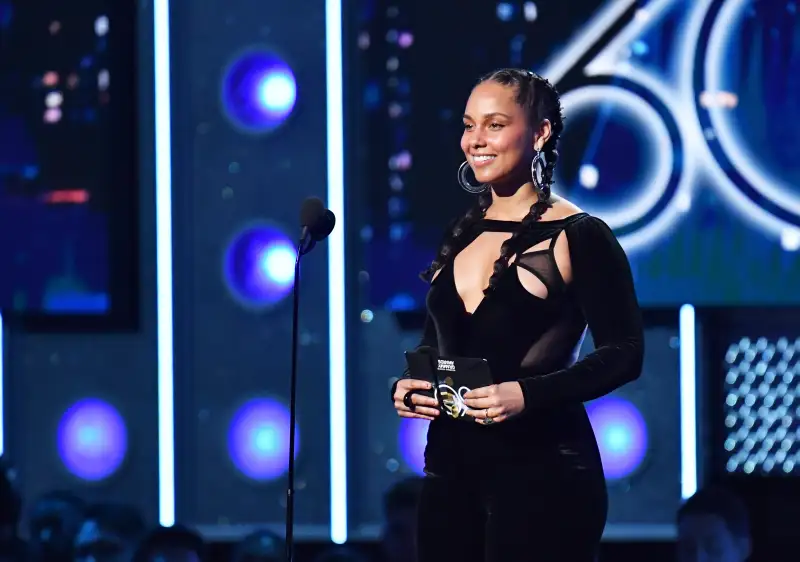 "Music's Biggest Night" is here: The 2019 Grammy Awards are live tonight (Sunday, February 10) at the Staples Center in Los Angeles. This year, Alicia Keys — who has 15 Grammy wins of her own — will lead the ceremonies as Grammys host.
Who will be the biggest winners at the 2019 Grammys tonight? Kendrick Lamar, Drake, Cardi B, Lady Gaga, and Childish Gambino each received five or more Grammy nominations this year, so one of these artists could very well go home with the most trophies.
Viewers can look forward to some amazing Grammy performers on stage tonight, including Shawn Mendes, Cardi B, Camila Cabello, Post Malone, Lady Gaga, Katy Perry, Diana Ross, and Dolly Parton. There's also a special tribute planned to honor the great Aretha Franklin, who passed away in August 2018.
Here are all the details for how to watch the 2019 Grammys — online or on TV, for free tonight.
When Are the 2019 Grammys on TV?
The 2019 Grammys are live on CBS starting at 8 p.m. ET on Sunday, February 10.
If you have cable or another pay TV service, it probably includes local affiliates of broadcast networks like CBS. All you have to do is find your local CBS station to watch the Grammys tonight.
Even if you don't have cable, you can watch the 2019 Grammys for free with a digital antenna. You can buy a decent HDTV antenna for $25 or so. Once it's hooked up to your TV, you'll be able to tune in nearby over-the-air broadcast networks, including CBS, ABC, NBC, Fox, and PBS, totally for free. (The exact list of channels you can watch for free with an antenna may vary based on where you live, the strength of the antenna, and where the antenna is located in your home.)
How to Live Stream the Grammys for Free
If you want to watch the 2019 Grammys online, there are several different live-streaming TV options to consider — and all come with free trials, allowing you to live stream the Grammys for free tonight.
CBS's streaming subscription service, CBS All Access, is live-streaming the Grammys tonight alongside regular CBS stations on TV. CBS All Access costs $5.99 per month for a streaming plan with limited commercials, and all new subscribers can try out the service for free during a one-week free trial.
Alternately, in most of the country, live-streaming TV services such as Fubo TV, Hulu Live, DirecTV Now, PlayStation Vue, and YouTube TV include local broadcast TV alongside dozens of other "pay TV" channels in their packages. These services work similarly to cable, in that they bundle channels together for one monthly subscription fee, only subscribers watch online rather than through a cable box hooked up to a TV.
The live-streaming TV services above start at around $40 per month, but all are available for free during free trials that last about a week. So you could register with one to live stream the Grammys for free tonight, and then have several more days to try out the service before being charged. Just remember that if you don't want to become a paying subscriber you must cancel before the free trial ends.
We've included affiliate links into this article. Click here to learn what those are.