How to Watch Shaun White in the Olympics Snowboard Halfpipe Final for Free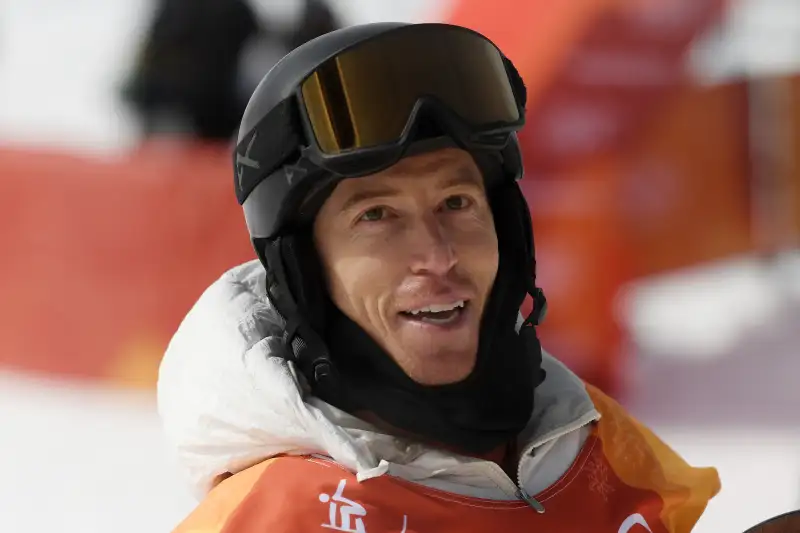 When does Shaun White compete?
That's the question many Olympics' fans are asking right now. White, the two-time Olympics gold medalist in the men's snowboarding halfpipe (and the biggest name in snowboarding period) is in the mix for another gold medal at the PyeongChang 2018 Winter Olympic games.
White earned a nearly perfect score of 98.5 in his second run in the qualifying round on Tuesday, giving him the top spot in the halfpipe finals.
Before White prepared to compete in the halfpipe final on Tuesday, allegations against him of sexual harassment resurfaced. White settled a 2016 lawsuit brought by a former drummer in his rock band that he "repeatedly sexually harassed her."
Four Americans have made it to the men's snowboard halfpipe finals. In addition to White, U.S. snowboarders Ben Ferguson, Chase Josey, and Jake Pates all scored high enough in the qualifying the round to earn a spot in the finals and be able to compete for a medal.
They are hoping to build on the success of 17-year-old phenom Chloe Kim and Arielle Gold, the Americans who won the gold and bronze medal, respectively, in the women's snowboarding halfpipe finals this week.
So … when does Shaun White compete? White and the rest of the field will ride in the men's snowboard halfpipe finals on Wednesday morning in South Korea. Because of the time change, the event will be broadcast on Tuesday night in the U.S.
How to Watch Shaun White on TV for Free
As we explained in our previous guide for how to watch the Olympics, NBC has broadcasting rights for the 2018 Winter Olympics. Events are airing on different NBC-owned channels, including NBCSN, USA, CNBC, and regular old NBC. A rundown of TV listings for the Olympics shows that local NBC stations around the country will be airing the men's halfpipe finals on Tuesday night, starting at 8 p.m. ET.
All you need to do to watch Shaun White compete tonight is find your local NBC channel on TV. Most pay TV packages include NBC and other free broadcast stations. If you don't have cable or satellite TV, you should still be able to tune in to NBC with a digital antenna.
How to Stream the Winter Olympics
If you don't have a TV, or prefer to stream the Olympics on your phone or other device, no problem. NBC is live-streaming events at NBCOlympics.com and the NBC Sports app.
NBC's Primetime coverage will be available for streaming starting at 8 p.m. ET on Tuesday, February 13. In some cases, viewers may be asked to log in with a pay TV account and password after streaming Olympics content for an extended period of time.
The coverage tonight is set to include Shaun White and the men's halfpipe finals, as well as fellow American Olympics champion Mikaela Shiffrin, who will compete for a gold medal in the women's slalom final.