Shaun White Is One of the Richest Winter Olympians. Here's How He Makes and Spends His Millions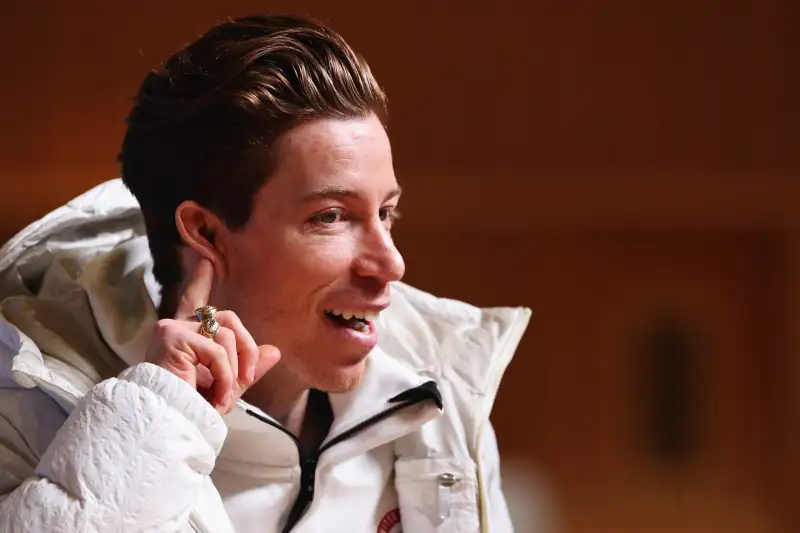 Ker Robertson - Getty Images
Shaun White may be best known for his snowboarding and skateboarding skills, but the two-time Olympic gold medalist has also managed to parlay his athletic career into an impressive financial portfolio — becoming a millionaire before he turned 20 thanks to plentiful endorsement deals.
Despite his high-flying lifestyle now, White didn't grow up rich — his mother was a waitress and his dad worked at a water utility company in California, according to Fast Company. But his snowboarding career changed all that — and he now has dozens of endorsement deals worth million of dollars each, ranging from contracts with global corporations to more niche companies like GoPro.
White, 31, changed talent agencies last year, moving from Creative Artists Agency to sign with the United Talent Agency, where he said he wants to "grow my various businesses." Business savvy aside, White also knows how to have fun. He bought a Lamborghini at one point, but says he totaled it the first month he owned it. He also recently published his memoir, F*** It: I'm Here to Win, which includes journal entries, photographs and even art made by White.
His longtime success as an athlete has earned him a massive net worth ranging between $20 million and $40 million — making him one of the richest winter Olympians — though it's hard to nail down an exact figure. What we do know is that he's been aggressively investing in real estate as well as other projects.
Before White prepared to compete in the halfpipe final on Tuesday, allegations against him of sexual harassment resurfaced. White settled a 2016 lawsuit brought by a former drummer in his rock band that he "repeatedly sexually harassed her."
Here's what we know about how White makes and spends his money:
Real estate
White may be known for his flips on mountains, but the extreme athlete has also made a name for himself buying and flipping some stunning real estate across the country.
According to Variety, White put numerous properties up for sale in 2017 including:
An Encinitas, Calif. house he put on the market for $7.8 million (and used to rent for up to $25,000 a month)
His Hollywood Hills West mansion sold for $6.7 million this summer to Shark Tank's Robert Herjavec
An East village penthouse in New York City that he put on the market for $2.8 million
A four bedroom Carlsbad, Calif. house he sold for $1.075 million
But he still has plenty more homes left to hang out in:
A Park City, Utah condo
A Malibu home for that rents for $17,500 a month
A second Malibu home next door to the Point Dume rental that he bought for $10.75 million
A newly purchased $1.6 million Laurel Canyon home
Investments
The "Flying Tomato" is one smart cookie — White purchased a minority stake in Mammoth Resorts, the company that runs Mammoth Mountain in 2016, reportedly making a "seven-digit" investment. That made him a part of owner of more than 4, 000 acres of land in California, according to the Los Angeles Times.
The Times also reported Mammoth Resorts spent $38 million to purchase two Southern California ski resorts — Snow Summit and Bear Mountain —where White regularly practices.
2018 Olympics
White took home his third gold medal for the men's halfpipe competition at the 2018 Winter Olympics in Pyeongchang, meaning he'll pocket a cool $37,500 — a 25% bump from the Rio Games and the highest prize money the United States Olympic Committee has ever awarded, according to the organization. And he'll get to keep every penny thanks to Sen. Charles Schumer's bill making Olympic earnings tax-exempt.
Tuesday's gold medal makes White the first-ever snowboarder to become a three-time Olympic champion and also marked a milestone for Team USA, which secured its 100th Winter Olympic gold medal.
On top of his two Olympic gold medals, throughout his career White has also earned 15 gold medals and 23 medals at the X games.
Endorsement deals
After more than two decades on the slopes, he has a laundry list of sponsorships and endorsements for which he reportedly earns at least $2 million per deal, according to Forbes. His longest deal is with snowboard manufacturer Burton, which he signed with at just seven years old. He and his brother Jesse have designed everything from underwear to snowboarding boots for the brand.
White also helped Oakley develop their first-ever signature goggles, which became one of their best sellers in the early 2000s, as well as collaborating with the brand to design one of their best-selling pairs of sunglasses.
Additionally, he's cemented deals with major corporations like Verizon, Target and HP, which tapped White to appeal to a younger audience in a series of commercials that also starred celebrities like Serena Williams and Jay-Z. He's also recently inked endorsement deals with numerous other organizations including Beats by Dr. Dre, Red Bull, Ubisoft and Playstation — though it's unclear how much he makes from these partnerships.
Personal projects
On top of the hefty endorsement deals, White owns a smartphone app called Downhill Dash and has released multiple video games.
His first video game, "Shaun White Snowboarding," — which became a franchise — came out in 2008 and sold more than 3 million copies, according to ESPN. White also became the majority owner in an international music and sports festival called Air + Style four years ago.
And at age 29, White debuted a clothing line called WHT Space, a hands-on collaboration with Macy's.
Correction: The original version of this article incorrectly described Shaun White's role in the purchase of two California ski resorts. White is a minority stakeholder in Mammoth Resorts, the company that spent $38 million to buy the resorts, he did not purchase them himself. It also misidentified AT&T as a sponsor of his.