'Shark Tank' Investor Robert Herjavec Has a Bold Prediction for the Future of Cryptocurrency
Money is not a client of any investment adviser featured on this page. The information provided on this page is for educational purposes only and is not intended as investment advice. Money does not offer advisory services.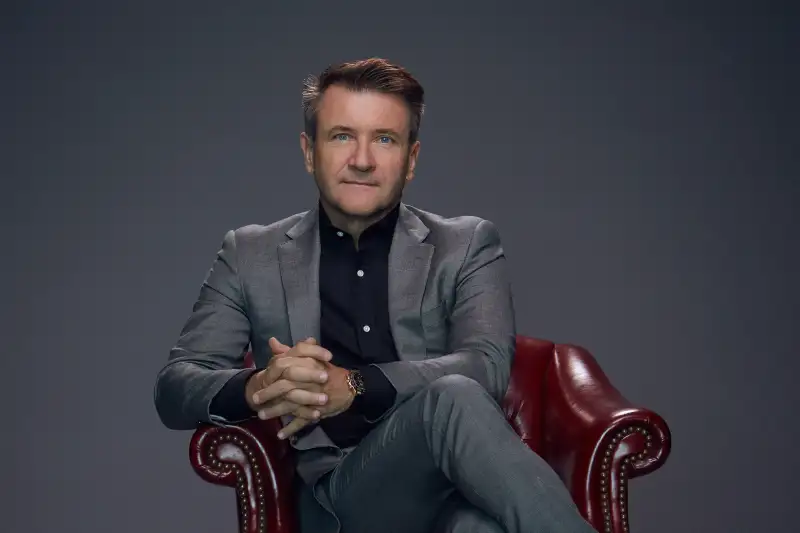 Bitcoin and other cryptocurrencies have had a rough start to 2018—but they're not disappearing anytime soon, says Shark Tank investor and cybersecurity expert Robert Herjavec.
"To me, it's the wave of the future," he told Money recently. "Fast forward 25 years from now, there will be some form of a cryptocurrency that we will pay for electronically, and the concept of cash will go away one day."
Herjavec credits blockchain technology—the driving force behind cryptocurrency—as a game-changer that will revolutionize the way businesses verify transactions. (Simply put, blockchain uses multiple servers to verify a transaction, making it much more secure than transactions using just one server — which is commonplace today.)
"It's going to have massive benefits for humanity, in all kinds of transactions," he says, "including cybersecurity."
The price of cryptocurrency has been on a rollercoaster ride over the last year, in particular the last several months. Some have continued to warn against investing in it, including economists and big-time billionaires like Warren Buffett. Others, like Herjavec's Shark Tank rival Mark Cuban, think it could be worth buying—if you proceed with caution.
Herjavec is worth a reported $200 million and made his fortune in the last 20 years with his cybersecurity company, The Herjavec Group. But he himself isn't jumping on the cryptocurrency bandwagon just yet. For one, he worries that cryptocurrency is too much of a Wild West right now.
"There's no base for it," he says. "When I buy a house and it's overpriced, I can live in it. There's some fundamental value. The challenge with cryptocurrency is, it could go to zero. There's no one exchange that is making them. Exchanges that sell them now can be hacked. We recently saw the largest breach ever — $500 million in 24 hours. If you had bought that exchange, it's not that you've gone down 20% or 40%, you've actually gone to zero."
The other reason he personally isn't sold on cryptocurrency? It's a moral issue.
"Cryptocurrency is the choice of funding and transactions for hackers," he says. "And since we're the good guys, I can't get behind [that]. If there was no cryptocurrency, much of the large hacks that we're seeing today wouldn't exist."