Katy Perry's 3 Most Valuable Career Lessons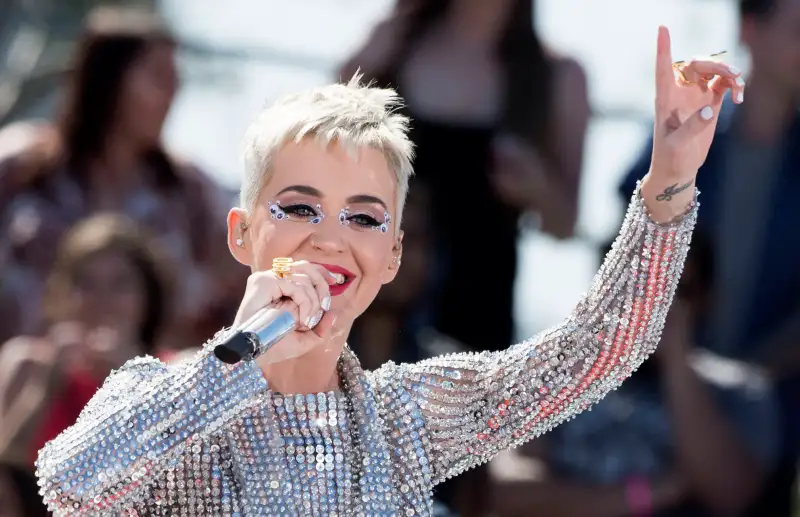 Valerie Macon -AFP/Getty Images
Katy Perry is one of the most successful pop stars alive. In a new interview with Glamour magazine, she opened up about her secrets for success and how she got to the top at such a young age – and some of the advice is incredibly relatable.
The 33-year-old entertainer, whose real name is Katheryn Hudson, has sold more than 40 million albums in the last decade and is the first female ever to have five songs from a single album reach No. 1 on the Billboard Hot 100, according to Glamour.
She also has more Twitter followers than anyone in the world — 108 million.
An even bigger number? Katy Perry's net worth. Forbes estimates the pop-star is worth $125 million.
Here are some of Katy Perry's secrets to success:
Gets lots of sleep
Getting enough sleep and sticking to a routine is crucial for Perry, who says she's a "big sleeper." She revealed that she makes sure to clock nine to 10 hours of sleep every night. As soon as she wakes up she does an hour of yoga and spends 30 minutes on an elliptical machine, she told Glamour.
Make time to unplug
"My New Year's resolution was to turn my phone off one day a week," she told interviewer and friend Cleo Wade. The pop-star tries to do an hour of transcendental meditation every day to reconnect with reality and disconnect from her devices.
"It's really about resting, eating, and exercising," she said. "In my twenties I used to be able to do shows hung­over after eating an In-N-Out burger. I can't do that anymore."
Let setbacks motivate you
Not getting what she wanted has been a valuable career lesson for Perry, she said.
"This last year has been about killing my ego, which has been really necessary for my career," she told Wade. "I had a lot of expectations at the end of 2015 and the end of 2016 that weren't met. That was the first time, in a long time, that I didn't get my way."
Instead of getting upset, Perry took her setbacks as a challenge from the universe to revitalize her relationship with herself, and acknowledge the importance of finding confidence from within – instead of outside sources.
"I didn't realize how much I relied on the outside validation," she explained. "I thought that I didn't, but once you get kicked down the mountain a little bit, you realize that the weather really is better at the top. It's been really necessary for me to go through that. [And I've learned that] people don't relate to someone who is perfect or always winning anyway."
Another inspiration keeping Perry motivated is her fans.
"I read their letters or I'll meet someone who will say something like, 'I stopped cutting myself two years ago because of this song,' and I'll be like, 'Oh, right! That's why I wrote that song. I wrote that song so that it could bring a bit of joy back into people's lives,' " she said.
Last but not least, Perry uses her own songs to motivate herself, including her smash hits "Roar" and "Firework."
"They're my soul speaking to me, saying, "Come on. We can do this. One foot in front of the other."