Harley-Davidson Will Give You a Free Motorcycle if You Get an Internship There This Summer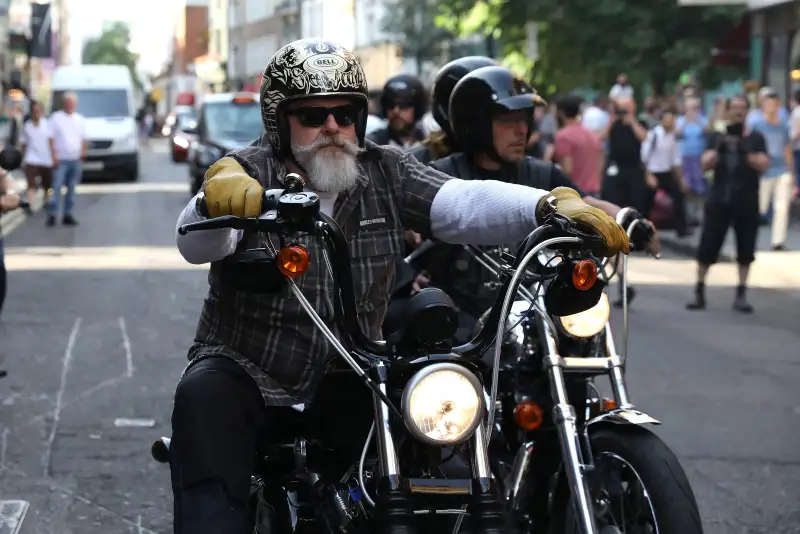 Tim P. Whitby—Tim P. Whitby/Getty Images
If you've ever dreamed of having your own motorcycle and getting paid to ride it, you might want to apply to be an intern at Harley-Davidson this summer.
The iconic American motorcycle manufacturer announced this week that it is looking for interns for its 12-week "Find Your Freedom" internship program, and the gig almost sounds too good to be true.
For three months, Harley-Davidson will pay eight interns to act as digital content creators for the motorcycle brand. It shouldn't be too hard coming up with content, given that the Milwaukee-based motorcycle company will teach the interns how to ride a motorcycle at one of their local Harley-Davidson Riding Academy courses — while they get paid.
And the best part? Interns can keep the motorcycle at the end of the internship. Not exactly your average summer job.
The company's website says the #FindYouFreedom internship program will give interns training in marketing at its corporate headquarters in Wisconsin, and offer interns the chance to immerse themselves in motorcycle culture while chronicling their riding adventures in creative ways on social media platforms like Facebook, Snapchat and Instagram.
Harley-Davidson says they want interns who are "passionate social media enthusiasts" that can "create content on the fly," so prospective applicants should practice their Instagram Live skills. The interns will report to Harley-Davidson's marketing team and must be at least 18 years old to apply.
Other than some proven audience engagement chops and being at least 18, there are really no restrictions to applying for what might be the coolest summer internship ever.
If you've always thought you'd make a good Instagram influencer, the Harley-Davidson internship may be your ticket to social media stardom, and motorcycle ownership, of course.