Jennifer Lawrence Says She's 'Toying With the Idea of Becoming a Billionaire'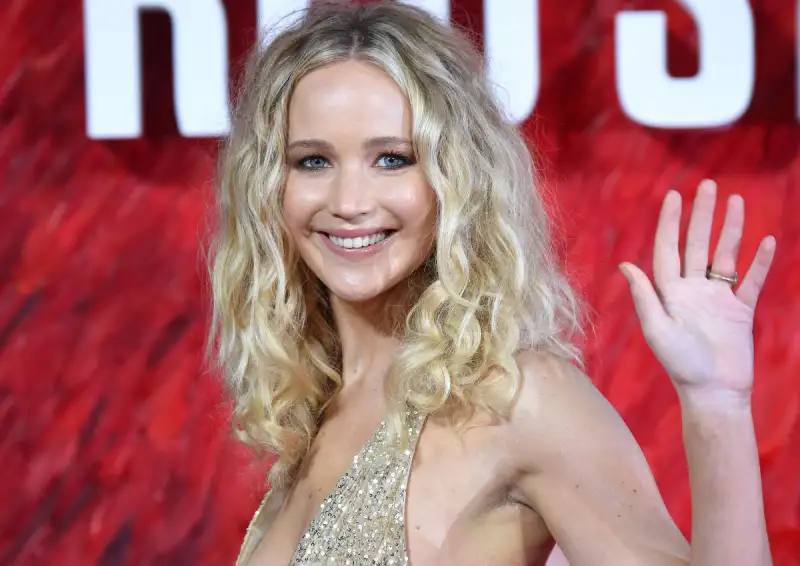 Jennifer Lawrence, or JLaw as the internet likes to call her, is already the highest-paid actress in the world, but she doesn't plan on stopping there. In fact, she revealed her desire to become a billionaire — and she thinks her love for reality TV is how she'll make the big bucks.
Lawrence, whose Russian spy thriller Red Sparrow hits theaters Friday, opened up in an interview with Vanity Fair about her rocky 2017, what it was like filming her first nude scene and her career goals.
When the 27-year-old actress was asked what kind of reality TV show she would make if she could — she was prepared. "I'm happy you asked," she told Vanity Fair for its March cover story, "because I have actually been toying with the idea of becoming a billionaire and I'd like to start my own TV network."
"I am pretty much a television professional at this point," Lawrence said. (This is not the first time she has talked about her obsession with shows like Keeping Up With the Kardashians.)
She even said she has her own "brilliant" reality TV concept in mind already — a show called Breakup Island.
"I can't tell you the details," Lawrence said. "But there are very distinct cast members like The Bachelor, between the ages of 20 and 50, who you stay with and care about."
"That's all I'm willing to disclose about Breakup Island because I really think it's going to happen," she she added. "My agent was laughing at me when I told him. But I am clearly obsessed."
Still, becoming a billionaire is a bold idea for someone who hasn't turned 30 — even though she already has a long list of accomplishments including an Oscar for her performance in Silver Linings Playbook and three Golden Globes — another win for Silver Linings Playbook as well as best supporting actress in 2014's American Hustle and best actress for Joy.