Type 'When Should I Pay a Bill' Into Google - and Prepare For a Shock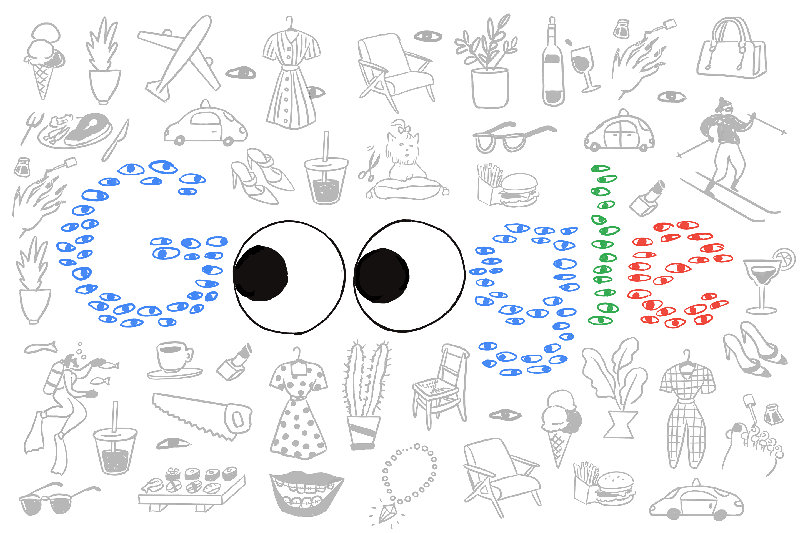 Illustration by Jade Schulz
Recently I was innocently doing some research for an assignment on budgeting tips when I made a nightmarish discovery.
Type "when should I pay a bill" into Google and see for yourself.
(Sorry for putting you through that.)
Turns out, Google and Gmail know how much your bills are and when they're due — a notion that has never occurred to me, um, ever. It's able to do this the same way it auto-populates your calendar when you've booked a flight even though you never explicitly told Google about it, or when it reminds you that you have a restaurant reservation, even if you don't remember entering that into your calendar, either.
The way Google seems to keep a running tab on your debts and other personal information is by constantly scanning all of your emails in Gmail (which it's been doing for years), pulling information and data from them as it goes. It used that information for targeted advertising as recently as 2017. The tech company still allows third-party apps to access your emails and information, however, which to me, feels completely creepy. When I asked Google about scanning user emails they declined to comment, instead directing me to this blog post about stronger privacy policies. The company says you are the only one who can see your personal results. But even if the rest of the interwebs can't view them, it's now clear that a bunch of engineers at Google could be very aware of my Nordstrom addiction.
While this shouldn't come as a surprise, seeing your entire financial life pop up unexpectedly on a web browser is jarring, and a reminder of just how exposed much of our personal information is. I couldn't help but wonder: are there are more serious implications for my financial information being so easily accessible?
"Financial data is some of the most private data that people have," says Daniel Davis, communications manager at DuckDuckGo, a search engine that doesn't track users. "It might initially seem like it's for some benefit to the user, but you start to realize, wait a minute, if they're collecting this, what else are they collecting, what else are they watching?"
Illustration by Jade Schulz
How To Turn Off Private Search Results in Google
It's easy to toggle off the setting that brings up your personal information in search, but remember: turning this feature off doesn't stop Google from collecting your information, it simply stops it from showing up on your screen as a private search result. Turning off private results will also shut off your other personalized results, so you won't be able to queue up your flights or photos by typing "my flights" or "my photos."
On your computer, go to Search Settings.

If you aren't already signed in, at the top right, click Sign in.

Under "Private results," click Do not use private results. (If you don't see the "Private results" setting, make sure you have "https" in the URL instead of "http.")
Click Save.
If you aren't already signed in, at the top right, click Sign in.
Private results will stay turned off as long as you're signed in to your Google Account. You might still see results based on your Web & App Activity.
To stop seeing search results based on your account activity and other Google products, learn how to turn off Web & App Activity.
There are other email services and search engines that provide a less invasive online experience. ProtonMail is an email provider that secures messages using end-to-end encryption. The search engine DuckDuckGo, which functions just like Google, doesn't track you online. And Brave, which also does not see or store your data, was created by the former CEO of Mozilla, the company that built Mozilla Firefox, a well-known browser that also puts more of an emphasis on privacy than Google.
Always double check that you aren't signed into Gmail or any other Google products while using other browsers, otherwise those same private search results may still show up in a non-Chrome browser. Even if you are signed out, you still can't fully escape Google; the Internet giant has hidden trackers following you on about 75% of the top 1 million sites.