Hulu or Netflix: What's the Best Streaming Service for Your Money Now?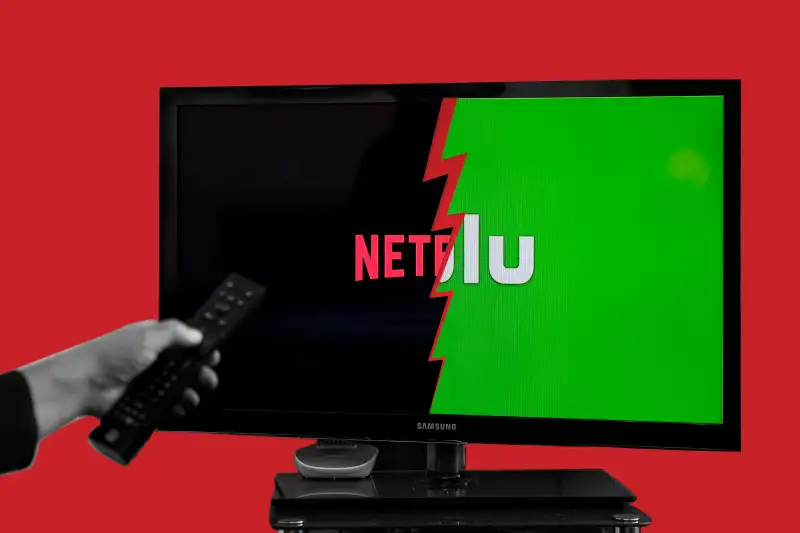 Hulu or Netflix? Cord cutters sick of paying cable bills have been asking themselves that question for years. And now, with Hulu lowering prices for its basic plan, and Netflix raising prices on most monthly subscriptions, the debate over what's the best streaming service for the money is only growing more heated.
The latest shift in streaming service prices began in early January, when Netflix raised prices by $2 for most subscribers. The price hikes amount to an immediate increase of 13% to 18% per month, depending on your Netflix plan.
Streaming TV customers may have anticipated that Netflix competitors would follow in its footsteps and introduce their own price hikes. But this week, the streaming service Hulu did just the opposite: Hulu lowered prices for its base plan, from $7.99 to $5.99 per month.
Not all Hulu plans received price cuts, however. The price of the ad-free version of Hulu remains the same, at $11.99 per month. And the plan offering Hulu + Live TV, which includes on-demand TV shows and movies like the base Hulu service along with live-streaming TV channels similar to a cable TV package, increased from $39.99 to $44.99 per month.
So is Netflix or Hulu the better deal now? What about Hulu and Netflix alternatives, and free movie and TV streaming options, for that matter? Here's all the info to help you decide what's the best streaming service for your household.
How Much Is Netflix Now?
The new Netflix price hike means that most of its streaming customers will have to pay $2 more every month.
The current cost of the "Standard" Netflix plan, which allows HD streaming on up to two screens simultaneously, just increased from $10.99 to $12.99 per month. The price of the "Premium" Netflix plan that allows streaming on four devices at a time went from $13.99 to $15.99. (The "Basic" Netflix plan price remains unchanged at $8.99, and still lets subscribers stream on only one device at a time, in standard definition — not HD.)
Hulu or Netflix: What's the Best Deal?
A cheap streaming service price isn't the only reason you should become a subscriber. How can customers compare Hulu and Netflix beyond their basic monthly prices? We'll try, though it's sometimes difficult to do apples-to-apples comparisons because the two streaming services don't always release the same kinds of information to the public.
Netflix has built a colossal base of over 120 million subscribers worldwide, including over 60 million streaming customers in the U.S., thanks to a mix of original programming plus movies and TV shows new and old that obviously resonates with a huge audience. Netflix is spending a whopping $14 billion on content in 2019 alone.
The streaming giant is increasingly focused on original content too: Netflix says that it will make about 90 original movies per year, some with budgets up to $200 million. Netflix's catalogue changes from month to month. According to one analyst's estimate in early 2018, it offered a total of 7,285 TV shows and 5,579 movies to subscribers.
Hulu says it now has over 25 million streaming subscribers in the U.S. That's an increase of 8 million in one year, though the number of Hulu subscribers is still less than half that of Netflix in the U.S. Hulu's content budget, estimated by analysts at less than $3 billion per year, is also small compared to Netflix. It's unclear how many TV shows and movies Hulu offers, though the service says all streaming customers can watch up to "85,000 episodes of on-demand television, thousands of movies and award winning Hulu Originals."
One way that Hulu and Netflix are clearly different is the number of simultaneous streams allowed per account. Hulu's base plan — the one with ads, which just got the price cut to $5.99 per month — allows customers to stream on only one device at a time. Same deal with the ad-free version of Hulu that costs $11.99 per month: Customers can only stream their Hulu service on one device at a time.
Netflix customers can stream on one device with the Basic ($8.99) plan, two devices with the Standard ($12.99) plan, and up to four devices with the Premium ($15.99) plan.
If you are sharing a streaming account with multiple people in your household, having the option to stream on multiple devices simultaneously can be a huge perk. (Amazon Prime subscribers, by the way, can stream up to three titles at the same time using the same Amazon account.)
Comparing Hulu and Netflix content is more problematic. How does one compare Netflix originals like Stranger Things and Roma to award-winning Hulu originals like The Handmaid's Tale, or to original shows and movies produced and released by Amazon Prime Video, for that matter?
The debate over which streaming service has the best content is obviously subjective. For what it's worth, Rolling Stone recently released its list of the all-time 20 best TV shows made by streaming services, and Netflix dominated with 13 original shows, compared to two for Hulu and five from Amazon.
What's the Best Live Streaming TV Service?
It's impossible to do an apples-to-apples comparison pitting streaming services like Netflix and Hulu's base plans against live-streaming TV services. These services, including Hulu Live, Sling TV, YouTube TV, and Fubo TV, give subscribers streaming access to a bundle of traditional pay TV channels and let them watch live. Live-streaming TV services are much more comparable to satellite or cable TV packages than they are to on-demand streaming services like Netflix or Hulu.
And because the question over what the best live-streaming TV service is also largely boils down to personal preference, each household should look over the channels and amenities included with various services before deciding to subscribe. The good thing is that all streaming services give new subscribers free trials, generally lasting five to seven days. So you can try out multiple streaming services for free without paying up.
As for how much live-streaming TV packages cost, here are the prices for base plans with the major services:
• DirecTV Now: From $50 per month for 60+ channels (including HBO at no extra charge) after free trial
• Fubo TV: From $40 per month after free trial
• Hulu Live: From $45 per month for 50+ channels after free trial
• Sling TV: From $25 per month for 30+ channels after free trial
• Philo TV: From $16 per month for 44 channels after free trial
• PlayStation Vue: From $45 per month for 50+ channels after free trial
• YouTube TV: From $50 per month for 60+ channels after free trial
How to Watch Movies and Shows for Free — Online or on TV
In addition to free trials from the big streaming services, there are also some free streaming services out there.
Vudu and Roku have plenty of movies and TV shows you can stream for free. What's the catch? Well, the movies and shows available for free streaming tend to be older, and they typically come with ads. These streaming services also try to get viewers to watch newer shows and films — and you'll have to pay up to buy or rent digital copies.
But hey, free is free. And when you can combine a free streaming service with a digital antenna that lets you watch unlimited, over-the-air network TV for free, it adds up to quite a lot of content — at virtually no cost to you.