Disney World Will Reopen on Tuesday After Closing for Hurricane Irma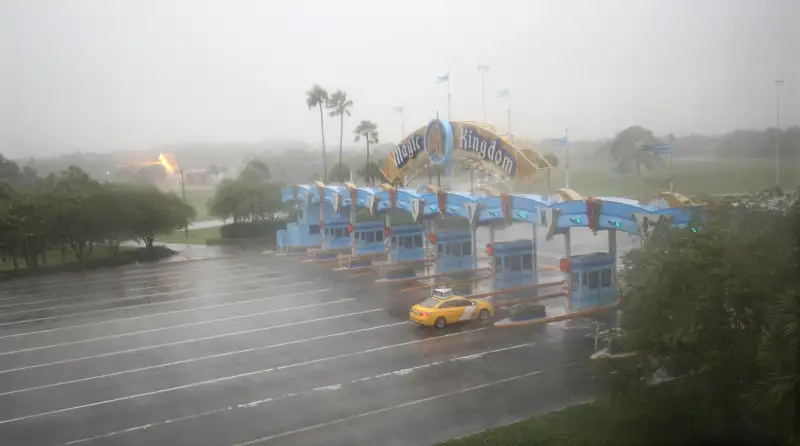 GREGG NEWTON—AFP/Getty Images
Walt Disney World and the Universal Orlando resorts have just confirmed that they will reopen on Tuesday, after Hurricane Irma caused all theme parks in central Florida to close for at least two days.
Disney World said via its official Twitter feed that its four main theme parks will open at normal time on Tuesday, as will the Disney Springs restaurant and shopping area, but the water parks will remain closed.
"Our destination saw relatively minor damage overnight involving fences, trees, signage and building facades," a statement from Universal Orlando on its website explained. "We are hard at work inside our parks and we can confirm an on-time opening for Tuesday, Sept 12 at 9am for Universal Studios, Universal's Islands of Adventure and Universal's Volcano Bay."
Walt Disney World and Universal Orlando both made it through Hurricane Irma without suffering significant damages, USA Today reported. While the theme parks and attractions were closed on Sunday and Monday, neither of the resorts lost power, and both kept hotels running for guests.
Hotel guests and theme park bloggers have been chronicling the damages caused by Irma to Disney World and Universal Orlando over the last few days. Trees have been knocked down, and there has been some flooding, but the resorts appear to have escaped the worst of the storm.
Disney World has also been taking special steps to make hotel guests extra happy while Irma has closed down the theme parks. Characters like Captain Hook, Stich, and Chip and Dale popped up in hotels on Sunday to play with kids and participate in dance parties.
A county-wide curfew kept Disney and Universal guests restricted to their hotels on Sunday and Monday evenings. But at least they were safe and entertained.