Infinite Auto Protection Extended Car Warranty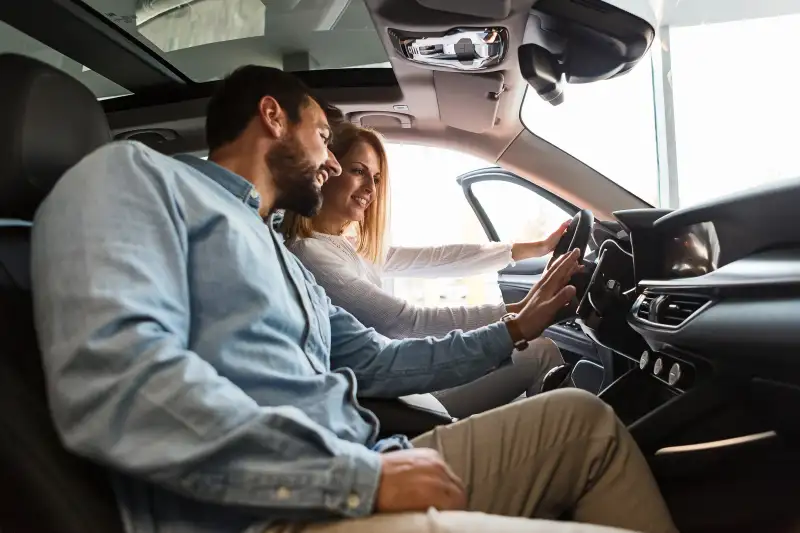 Michigan-based Infinite Auto Protection — also known as Opulent Marketing — was a well-known auto insurance provider. It offered extended warranties, or vehicle service contracts, for used cars. Extended warranties offset repair costs once the manufacturer or factory warranty has ended.
Infinite Auto Protection is no longer in business. Read this guide to learn why it has shut down and how to choose a trusted extended auto warranty company.
Is Infinite Auto Protection still around?
Infinite Auto Protection no longer exists. The company was involved in several controversies before it shut down. These include being the target of numerous customer complaints and a class action lawsuit.
On Nov. 15, 2021, the California Department of Insurance issued Infinite Auto Protection orders to cease and desist for reportedly selling illegal vehicle service contracts to California consumers. The order alleged that Infinite was not licensed by the California Department of Insurance, illegally sold contracts that they did not first file with the Department, improperly denied claims and failed to use a backup insurer.
Under the order, the California Department of Insurance demanded that Infinite Auto Insurance stop selling auto insurance contracts immediately. It also required Infinite to cease acting as an insurance producer or agent in any capacity in California.
California was not the only state to issue a cease-and-desist order to Infinite Auto Protection. In May 2022, the Attorney General of Michigan told Infinite Auto Protection to cease what it called "unlawful business practices."
Customer complaints
Customers have generally had negative experiences with Infinite Auto Insurance. Infinite has an average customer rating of 1.76 out of five stars with the Better Business Bureau (BBB) and an F company rating. The BBB gave the business this rating because:
Infinite failed to respond to 229 complaints filed against the business.
Customers have filed 339 complaints against Infinite.
Five complaints against the business were not resolved.
According to the Better Business Bureau, Infinite has a pattern of attracting complaints concerning refunds, warranty plans and service issues. Customer complaints allege the following:
Company-approved refunds that significantly exceeded Infinite's 12- to 14-day timeframe
Major delays in issuing company-approved payments for company-approved fixes
Long hold times and unanswered emails and phone calls
Infinite also hasn't responded to many consumer complaints. As a result, the Better Business Bureau sent a written request to Infinite to encourage them to respond to unanswered complaints and address the pattern of complaints. As of July 2022, Infinite had not responded specifically to the issues raised in the Better Business Bureau's request.
Infinite also has low ratings on other sites. Many users were unable to contact Infinite for a claim, and when they called Infinite, the voicemail either hung up or said something about the pandemic. Several users were so frustrated that they wanted to file lawsuits against Infinite.
Infinite Auto Protection class action lawsuit
Policyholders in Florida and California have filed class action lawsuits against Infinite Auto Insurance and Opulent Marketing for owing them money and failing to respond to them or their attorneys.
What happened to policyholders?
According to online reviews, many policyholders were unable to get payouts, policy cancellations, refunds and covered repairs from Infinite Auto. They were also unable to reach Infinite despite repeated calls, emails and certified mail.
How to choose an extended auto warranty provider
As you can see, Infinite did not meet many of its policyholders' needs. Fortunately, you can avoid choosing an unresponsive, unreliable or even illicit extended car warranty provider by following the following steps:
Decide how much coverage you need
In most cases, an extended car warranty only covers major mechanical systems, such as the fuel delivery, electrical and exhaust systems. You'll have to invest in premium extended warranties to cover your car's other systems, such as climate control and entertainment systems. As such, you must decide how much coverage you need and pick a plan that meets your requirements.
For example, you will need a bumper-to-bumper or comprehensive warranty if you want a coverage plan for everything except certain parts listed in the contract. If you want coverage for the transmission, engine and all-wheel-drive components, you'll need a powertrain warranty.
Check out customer reviews
Read reviews about the extended auto warranty company and plan that you're interested in. Look at the company's rating in online review sites and analyze what people are saying about its claims process, payment options and customer service. If the rating is lower than three stars on average and there are many unresolved and unanswered complaints, you should consider picking another company.
In particular, make sure to look at the company's page on the Better Business Bureau. The BBB rates businesses from A+ to F, which is prominently displayed at the top of each profile page. Click on the "Reason for Rating" link to learn more about the factors affecting the company's rating.
Focus on reviews and ratings by people who drive a similar vehicle or live in your state — these can give you a stronger idea of what to expect. If an extended auto insurance company or plan has many negative reviews, consider choosing another insurer.
Compare multiple quotes
Looking at several plans and companies is key to choosing the best extended car warranty.
Create a list of the companies and plans that meet your needs and compare their plans and offerings. Extended auto warranty providers do not always advertise the cost of their vehicle service contracts online, so you may need to call customer service teams to verify the cost. Remember, these premiums will be added on top of what you will be paying for general auto insurance, which is required in every state.
You should also ask the following questions to figure out whether a plan is a good fit for you (and your vehicle):
What vehicle repairs are covered? Despite the name, extended warranties do not cover everything. Many extended warranties exclude certain wear-and-tear parts, such as brake pads and spare tires. They may also exclude routine maintenance.
What discounts are offered? Some insurers offer unique discounts, such as multiple-year discounts or discounts for veterans or state and federal employees.
How long is the coverage available? Most extended warranty plans cover your car anywhere from two to seven years. Get an extended warranty that covers how long you want to keep your car.
Is the plan transferable? If you buy a car that doesn't fit your driving style, you may need to sell your car and buy a new one. Make sure you pick an extended car warranty that transfers with your car.
Can you give me a sample contract? A sample extended warranty contract can give you a stronger understanding of what you're buying.
Once you've finalized your list, compare each plan's pros and cons while keeping your budget in mind. You can then pick the best plan for your needs.
Summary of Infinite Auto Protection extended car warranty
Infinite Auto Protection was an insurance company that provided extended car warranties. It's no longer in business as of February 2023.
In the past two years, Infinite Auto Protection has attracted a fair amount of controversy. In 2021, the California Department of Insurance ordered the company to cease acting as an insurance producer and agent. Similarly, in 2022, the Attorney General of Michigan told Infinite to cease what it called "unlawful business practices."
Unsurprisingly, Infinite Auto Insurance has numerous negative ratings and reviews on the Better Business Bureau and other sites. Many customers complained about Infinite Auto Protection's unlawful business practices, poor customer service and lack of responsiveness. Some were so dissatisfied that they filed a class action lawsuit against the company.