PrivacyGuard Identity Theft Protection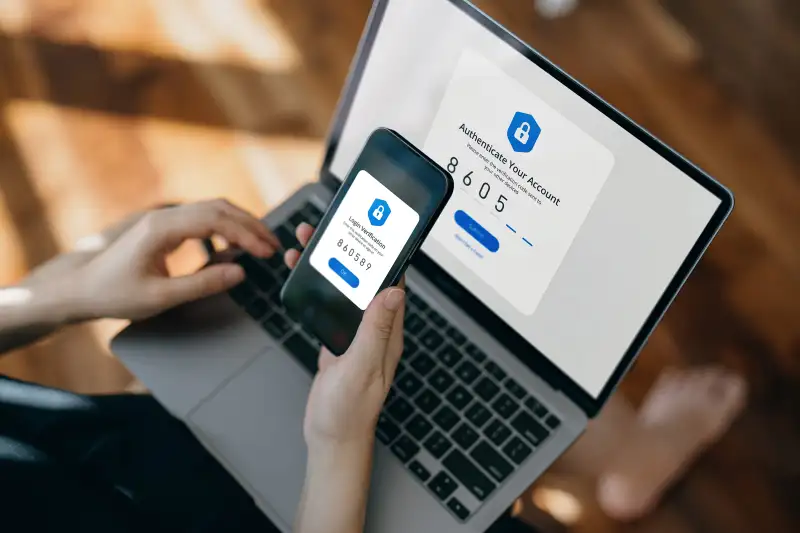 As more and more personal information is shared online, the likelihood of losing your data to a malicious actor and falling prey to identity theft continues to grow. Identity theft and fraud can cost you thousands of dollars and even damage your reputation.
PrivacyGuard Identity Theft Protection can help you maintain control over your identity and credit information and is included in Money's seven best identity theft protection services of 2023. Read our review to learn more about the company's plans and services and find out if they may be right for you.
Best for additional benefits
PrivacyGuard Identity Theft Protection has many added benefits when compared with similar services. PrivacyGuard will track your information on the public and dark web and monitor your private information to identify, prevent and report identity theft. In addition, it offers the following services:
Monthly statuses by text and email
PrivacyGuard mobile app
Email and text alerts
Secure browser and keyboard
Annual public records reports
$1 million identity theft insurance
Stolen and lost wallet protection
A dedicated identity fraud recovery professional will help you restore your good name if your identity becomes compromised, for example, as the result of a data breach. A data breach is when information is stolen from your system or device without your authorization or knowledge.
The company's Credit Protection and Total Protection plans offer unlimited access to a toll-free support hotline. You can call the hotline for access to a professional who will help you understand every part of your PrivacyGuard credit report. The hotline can also help you find and fix inaccurate information in your credit files.
PrivacyGuard Identity Theft Protection pros and cons
Pros
Offers a 14-day trial for $1
Members assigned a dedicated ID fraud resolution agent
Triple-bureau credit monitoring with the two advanced plans
Cons
No family plan available
No antivirus software
No identity theft insurance in the Credit Protection Plan
Pros explained
Offers a 14-day trial for $1
PrivacyGuard doesn't offer a free trial for its protection plans, but you can get a 14-day trial for $1. This can help new customers determine if the company's service meets their standards before investing further.
Members are assigned a dedicated ID fraud resolution agent
All PrivacyGuard members are assigned a dedicated identity fraud resolution agent who will guide them through the process of fraud resolution by helping contact creditors, filing paperwork and streamlining the credit dispute process. They will also steer customers through the somewhat daunting process of how to report identity theft to federal and local authorities.
Triple-bureau credit monitoring with the two advanced plans
With the Credit Protection and Total Protection plans, PrivacyGuard will monitor your credit scores and reports from three top credit-reporting agencies: TransUnion, Equifax and Experian.
Cons explained
No family plan available
Because PrivacyGuard Identity Theft Protection does not offer a family plan, you would have to get separate accounts for each family member. This can quickly add up if you have a large family.
No antivirus software
PrivacyGuard Identity Theft Protection does not come with antivirus software — it's not an all-in-one solution for your data breach and security needs. You will have to find a separate antivirus software to protect your files and systems from suspicious activity.
No ID theft insurance offered in the Credit Protection plan
The PrivacyGuard Credit Protection plan does not include identity theft insurance. But both the Identity Theft Protection and Total Protection plans offer identity theft insurance coverage of up to $1 million.
PrivacyGuard Identity Theft Protection plans
PrivacyGuard offers protection plans that monitor essential information, such as your Social Security number, banking data, government IDs, public records and personal identifiers. Read on to learn more about each plan, and check out our explainer on the importance of keeping your bank account number a secret.
Identity Protection
Identity Protection is the most affordable PrivacyGuard plan. At $9.99 per month, it monitors your information in the public and dark web for signs of identity theft by keeping tabs on the following:
Driver's license and passports
Social Security numbers
Credit and debit cards
U.S. Postal Service address changes
Name, phone, mail and date of birth
Applications and identity verification
Public records
In addition to PrivacyGuard's monitoring services, you will also receive the following:
PrivacyGuard mobile app
Text and email alerts
$1 million ID theft insurance
Access to a dedicated ID fraud resolution agent
Monthly status update of your personal information by text and email
Secure browser and keyboard to protect you from phishing and keylogging threats
Stolen and lost wallet protection
Annual public records report
Credit Protection
If you only want monitoring for your credit activity, you can choose the PrivacyGuard Credit Protection plan for $19.99 per month. This plan offers monthly triple-bureau credit score monitoring and 24/7 triple-bureau daily credit monitoring.
You will get most of the added features included in the Identity Protections plan, including the PrivacyGuard mobile app, access to a dedicated ID fraud resolution agent and text and email alerts. The Credit Protection plan also features other credit-specific tools:
A credit score simulator that lets you see how changes in your financial behavior can affect your credit scores
A financial calculator suite that simulates different scenarios, including debt consolidation, debt payoff, home budgeting, fixed mortgage and auto loans.
A credit information hotline that helps with disputing inaccuracies in your credit scores, reports and monitoring alerts
Total Protection
For $24.99 per month, the PrivacyGuard Total Protection plan monitors everything in the Identity Protection and Credit Protection plans, plus Social Security number monitoring for your dependents. Total Protection offers all the features in the other two plans plus:
Reduced pre-approved credit card offers
Registered offender locator that watches addresses in all states except for California
Neighborhood reports that show detailed information about most neighborhoods in the U.S.
Emergency travel assistance for subscribers that are at least 100 miles from home and have available credit on a bank card
Medical records reimbursement that pays you for the cost of obtaining copies of your records
PrivacyGuard Identity Theft Protection pricing
PrivacyGuard prices are budget-friendly. The monthly cost for PrivacyGuard's Identity Protection is $9.99, the Credit Protection plan is $19.99 and the Total Protection plan is $24.99. These prices are reasonable compared with other companies and services, which often offer fewer features.
PrivacyGuard Identity Theft Protection financial stability
Trilegiant Corporation, PrivacyGuard's parent company, has not been rated by Demotech or AM Best, which offer financial strength ratings for many companies. This suggests that it is not well-known enough to have a rating.
However, Trilegiant is by no means a startup. According to Trilegiant's restated Certificate of Incorporation, Trilegiant has been around since 2004, which lends some degree of trust to the company's financial stability.
PrivacyGuard Identity Theft Protection accessibility
PrivacyGuard Identity Theft Protection is not particularly accessible. Unlike most identity theft and credit protection services, it does not feature an educational blog on its website. PrivacyGuard also lacks competitive features like live chat and 24/7 customer service.
Availability
PrivacyGuard does not have brick-and-mortar offices. Subscriptions are bought online or over the phone through a toll-free number. The company's plans are available to U.S. residents except those living in Iowa, Rhode Island or Vermont.
Contact information
You can contact PrivacyGuard by email and snail mail. The company has a toll-free phone number on its website, but PrivacyGuard does not specify its hours of operation. While it has several active social media accounts (including Twitter, Facebook and Instagram), it appears that these target potential customers more than existing members, so your best bet is to use a more traditional communication channel.
To get customer support, contact PrivacyGuard using the following options:
By phone: 1-800-374-8273
Through email: service@privacyguard.com
Via mail: Privacy Guard, 6 High Ridge Park, Stamford, CT, 06905
User experience
PrivacyGuard subscribers can access information and buy a plan through the company's website and mobile app. However, many subscribers find the user experience of these lacking. App users have complained about the software in reviews, calling it "buggy," confusing and frustrating to operate.
PrivacyGuard Identity Theft Protection customer satisfaction
PrivacyGuard has received many customer complaints about billing, long wait times and lack of professionalism in social media and online reviews sites. One user noted strange bugs, such as daily scans that always show the same number of fixes needed.
Many customers have had difficulties logging in with the fingerprint PrivacyGuard login. The app lacks a tutorial or FAQ page to walk users through the process of using the app. It also adds no additional functionality beyond what a simple credit check would offer.
Many customers have also complained about PrivacyGuard's poor customer service. Customer service representatives have been reported as being unresponsive, incompetent and rude. Customers also report that customer service representatives made it difficult to cancel a subscription over the phone.
PrivacyGuard Identity Theft Protection FAQ
Is PrivacyGuard legitimate?
PrivacyGuard is a legitimate identity theft protection business which accesses three major credit-reporting agencies: Experian, Equifax and TransUnion. That being said, the company could be more transparent about its customer service hours and could supply a more helpful FAQ page.
How does PrivacyGuard protect my identity?
PrivacyGuard protects your identity by scanning your credit files and alerting you to suspicious activity and changes in your credit activity. The company will notify you if someone opens a new account using your name or if an inquiry is made on your credit. You can also check your credit files to verify their accuracy.
What is PrivacyGuard's cancellation policy?
PrivacyGuard subscribers have the right to cancel their subscriptions at any time. According to PrivacyGuard's terms of use, you can cancel your service by calling the PrivacyGuard phone number at 1-800-374-8273, emailing service@privacyguard.com, clicking the cancel link on the "My Account Page" or writing to PrivacyGuard's business address.
If you cancel during your plan's trial period, you'll owe nothing. Once the trial period is over, you will be responsible for charges consistent with your subscription agreement if you cancel.
How we evaluated PrivacyGuard Identity Theft Protection
To evaluate PrivacyGuard's services, we considered the following factors:
Identity theft and credit protection plans
User experience, including PrivacyGuard's mobile app
Added benefits and features
Customer support
Customer reviews
Summary of Money's PrivacyGuard Identity Theft Protection review
If you are worried about identity theft, PrivacyGuard Identity Theft Protection offers a solid monitoring service with a number of useful features and tools. This includes a mobile app, text and email alerts, a 14-day trial for $1, a dedicated ID fraud resolution agent and triple-bureau credit monitoring reports and alerts when you choose the Credit Protection and Total Protection plans.
Unfortunately, PrivacyGuard's Identity Theft Protection does not offer family plans or antivirus software. Its Credit Protection plan also lacks identity theft insurance.
Additionally, PrivacyGuard's customer service and mobile app leave a lot to be desired. If accessibility and reliable customer service are critical to you, another identity theft protection service might be a better choice. Check out our reviews of the best identity theft protection services and the best credit monitoring services for 2023 to learn more about other options.