Inflation Is Cooling, but 2 Years of High Prices Have Taken a Toll on U.S. Consumers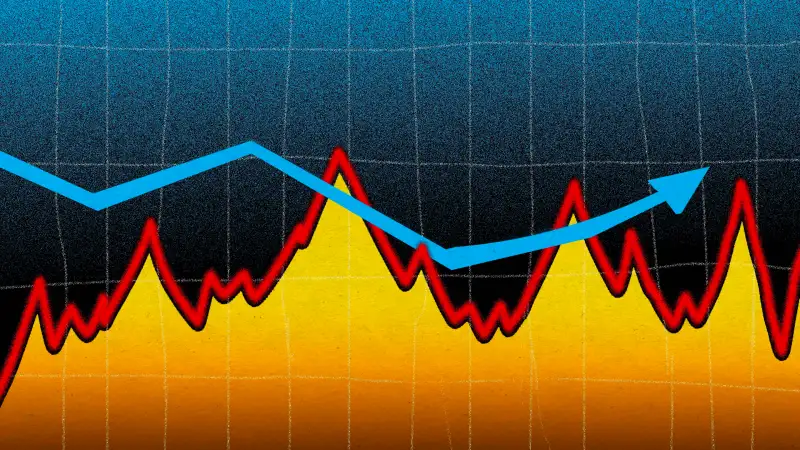 More Americans are reporting that the cumulative effects of two years worth of rising prices have taken a financial toll, even as inflation steadily cools.
In a new poll from Gallup, three in five Americans say recent price increases have caused financial hardship for their households, an even higher share than the last time Gallup measured in November 2022 — when the inflation rate was actually higher than it is now.
The analytics company surveyed about 1,000 U.S. adults in April as part of its Social Series poll concerning personal finance and the economy.
What the data says
Sixty-one percent of Americans report that they're experiencing financial hardship due to inflation. That's a six-point increase from the end of last year and the highest since Gallup started tracking inflation in its survey in 2021.
Overall, 15% say inflation has created "severe" hardship, meaning it affects their quality of life, and 46% of respondents said its impact is "moderate" but doesn't threaten their standard of living.
In another Gallup poll conducted around the same time, over a third of respondents named inflation as their top financial concern. Gallup says that's a new record in the survey's almost 20-year history.
Why it's important
Inflation has come quite a way from its June 2022 high of 9.1%, falling for the 10th straight month in April to 4.9%, its lowest point in two years. But that doesn't mean prices on everyday goods are coming back down to pre-inflation levels, and it's running Americans ragged when it comes to their finances.
"It may take more dramatic changes in prices for the harmful effects of inflation to subside," Gallup says in the report.
Gallup reports that falling inflation has brought little relief. While it's true that some goods — like eggs, for example — are getting cheaper, shoppers are still paying more overall at the grocery store because of stubborn prices for services that food producers use, like transportation and labor.
The cumulative impact of inflation has hit Americans hard, especially lower-income households, Gallup says. Seventy-five percent of adults with an annual household income of less than $40,000 report that rising prices are causing them at least moderate hardship, while 29% said it's severe.
By comparison, 65% of middle-income adults said inflation has created financial hardship, with 15% reporting that it's severe. Inflation is Americans' top financial concern by far — 35% said rising prices are their biggest problem, more concerning than the cost of housing (11%), debt (9%), and low earnings (7%).
With those numbers, it may not be shocking that some Americans are waiting nine hours in food bank lines and more than half have stopped saving for retirement.
More from Money:
Some Adults Have an Extra Retirement to Pay for: Their Parents'
Priced out of Your City? New Research Shows Where You Can Find Affordable Suburbs