Instant Pot Deals Start at $50 for Black Friday — and Sales Are Live Now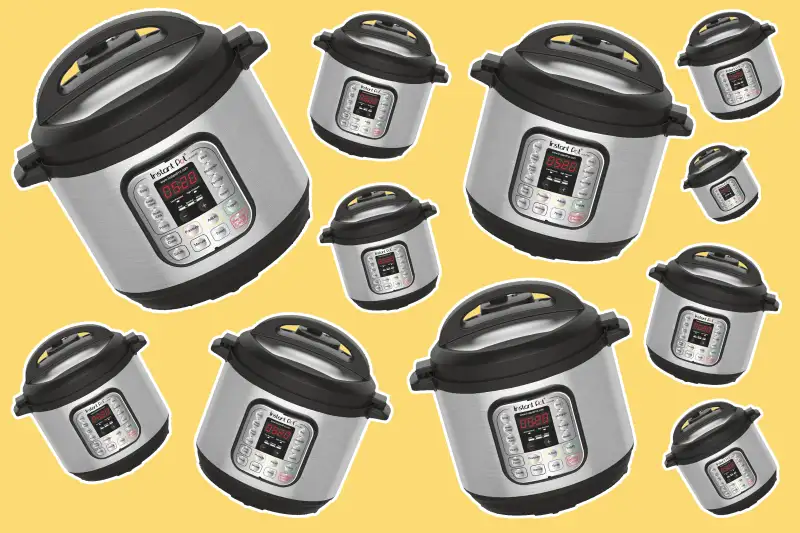 The wildly popular Instant Pot pressure cooker is going to be a big hit this Black Friday. Shoppers will have their pick of a couple of different models to choose from, and Instant Pot deals are coming from all kinds of retailers, including Amazon, Walmart, Target, and Best Buy. So you should be able to snag a great deal on an Instant Pot almost anywhere you're doing your Black Friday holiday shopping.
Oh, and here's something you might like to know while you're shopping: Instant Pot's sizable, chatty Facebook community does note that mastering the Instant Pot can take a bit of a learning curve, especially for pressure-cooker novices. So, since you're getting such a great Instant Pot deal this Black Friday, why not throw in a cookbook for the lucky recipient? Instant Pot Obsession is a favorite among Money readers, and more than half of the people reviewing it on Amazon give it five stars.
Here are all the places you can score the Instant Pot for less on Black Friday 2017. Unless otherwise noted, all deals are available in-store as well as online. Sale prices are available starting Thursday, and this being Black Friday and all, we probably don't need to remind you these deals are good while supplies last, no rain checks.
Right now, Amazon is selling the six-quart Instant Pot DUO60 at a discounted price of $88.94 (list price: $99), and the three-quart DUO Mini for $51.99 (down from the list price of $79.95), but we expect Amazon will offer even cheaper prices in the days ahead. We'll update the story if and when Amazon's Instant Pot prices drop on or around Black Friday.
Get the six-quart Instant Pot DUO60 for $79.99.
The Instant Pot DUO60 is $79.99, November 23-24. Of note: J.C. Penney says, "online prices may vary" at jcp.com.
The Instant Pot DUO60 is $79.99, in-store and at kohls.com. Kohl's shoppers also get $15 Kohl's Cash for every $50 spent now through November 25.
Get the Instant PotDUO60 for $79.95. Target says "prices, promotions, styles and availability may vary by store and online."
Walmart has the slightly smaller five-quart LUX50 Instant Pot for just $49, in-store only, and that price is available right now.
We've included affiliate links into this article. Click here to learn what those are.